« Tuesday Morning News Dump
|
Main
|
AoSHQ Interview: Noah Pollak On The Iran Nuke Deal »
July 28, 2015
Third Planned Parenthood Video Released
Update 10:32
I've added the content warning below because the video includes some images of chopped up babies that are likely to stick with you.
Original Post: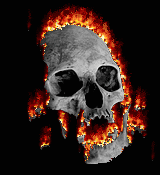 The Center for Medical Progress has released a third Planned Parenthood video, promising to be the first of a series. This one focuses on a phlebotomist who was hired by StemExpress as a "procurement technician." She says she found out after she was hired that rather than drawing blood (which is what a phlebotomist does), she was dissecting aborted babies so their parts could be sold off.
Some quotes:
"They do get some kind of benefit."
"They wanted someone who can get the numbers up."
"For whatever we could procure, they would get a certain percentage. The main nurse was always trying to make sure we got our specimens. No one else really cared, but the main nurse did because she knew that Planned Parenthood was getting compensated."
CONTENT WARNING FOR DISTURBING IMAGES
"We were asked to procure certain tissues like brain, livers, thymus, pancreas, heart, lungs, and pretty much anything on the fetus. It's basically a huge trafficking of fetal tissues."

posted by Gabriel Malor at
09:52 AM
|
Access Comments