« Planned Parenthood Hacked, Says Hacker Group
|
Main
|
Morning Thread (7-28-2015) »
July 27, 2015
Overnight Open Thread (7-27-2015)
Bringing Back That Old New York Rap
All those who waxed nostalgic over the grittier, realer New York of the 70s and 80s are about to get their wish.
Take a walk around the Grand Hyatt and neighboring Grand Central Terminal these days. It's often like stepping out of Jules Verne's time machine straight back into the 1970s or 1980s. Vanderbilt Avenue, in particular, is becoming once again the urinal of the universe, with one block wall-to-wall "bum stands," as my son, with childhood inventiveness, used to call them: the stolen supermarket shopping cart, the garbage bag full of scavenged cans and bottles for redemption, the prone figure wrapped mummy-like in a filthy blanket. The heart sinks. It took so much effort by so many people to clear up the human wreckage that so many years of liberal "compassion" had created in a dying New York. And to see it all - I can't put it any better than the esteemed New York Post - "pissed away" by a mayor not smart or perceptive enough to have learned one thing from the experience of the last 20 years, since his own personal demons have left him stuck in the politics of the 1950s and 1960s, is tragic. It is so hard to build; so easy to destroy.

Listen, Mayor: the first job of government is to keep the people safe in their homes and in the streets. If you can't do that as a municipal chief executive, you are a flop. Equality is not the job of government, unless you are a Communist, in which case equality usually comes at the barrel of a gun or the end of a noose.
Also: New York Court Orders the Re-Pornification of Times Square.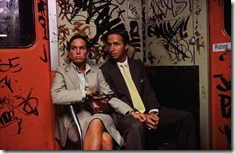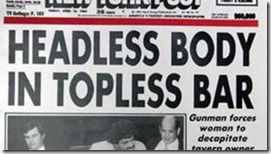 Hillary and the Dead Puppy Democrats
MSNBC Commentator Thinks FCC Should Fine People For "Misgendering" Caitlyn Jenner
Never mind that Bruce Jenner is still legally a man named Bruce Jenner.
Another Killer on the Loose in Sanctuary City, San Francisco
WaPo Investigation Reveals That Air Conditioning Is A 'Big, Sexist Plot'
See if you can guess why without me having to mansplain it to you.
One Felony Charge Against Rick Perry Dismissed, One Left
Turkey Invokes Article 4 of the NATO Treaty....Again
Article 4 of the treaty allows countries to ask for consultations when they believe their territorial integrity, political independence or security is threatened. And as CDR Salamander points out the Turks have not been shy about using it in the past few years.
Let's review:

- Turkey; 2003
- Turkey: 2012
- Turkey: 2012
- Poland: 2014
- Turkey: 2015

Needy.
We have always walked on eggshells when it came to the Turks - and they play that to best effect. Let me be a bit blunt having worked with and around the Turks a few times.

- First of all, the Turkish contributions to the alliance always look better on paper than they are useful in the field. From the Crimean War on, the then Ottomans and now Turks, relied on their Western allies to do the heavy lifting, or leaned on them to provide the edge to succeed in the field that they lack - NATO is just another iteration of this habit.

- They have a very large military, but it is more of an inwardly focused. Though they fought well in the Korean War, besides fighting their fellow NATO ally Greece and their Cypriot cohorts in the 70s, Turkey has at best a military built to . have a military. Look at what little they have done as an alliance member from the Balkans to their duck-n-cover participation in Afghanistan. The only alliance member that did less with less was the Greeks.
This is really about the growth of ISIS leading to the Turk's worst nightmare: an independent Kurdish homeland.
Doing Good Versus Feeling Like You're Doing Good
The real product that many charities are selling is the feeling you get when you give them money, any actual good done for people is a nice secondary effect. Case in point: The PlayPump.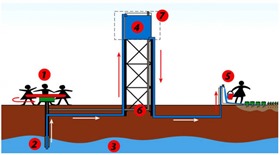 Higher Education Bubble Watch: Welcome To the Era of $400 College Textbooks

Wildly impractical but still functional.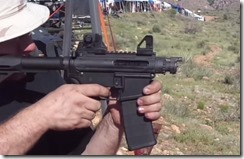 The Trickiest Repair Ever Performed?
How do you repair an underground, 3-phase, 230kV, 800 amp per phase filled with 100,000 gallons of oil dielectric pressurized to 200 psi without draining it or turning off the pressure?
Answer: Very carefully. And you need a shitload on liquid nitrogen and some master welders along with some car batteries and millivoltmeters.
Disneyland: The Happiest Place on Earth For Everyone NOT Named Billy Corgan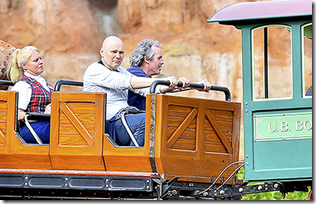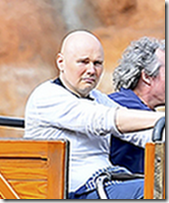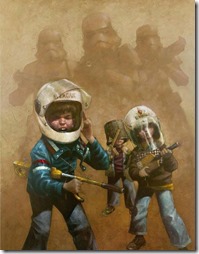 A Tender, Juicy Human Brisket That Is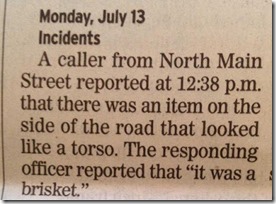 The Yahoo AoSHQ group - it's got electrolytes and shit.
And my twitter thang.
Tonight's post brought to you by okay I guess so never mind then: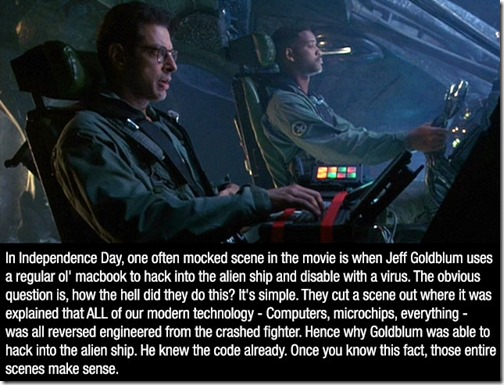 Notice: Posted by permission of AceCorp LLC. Consult your physician if ONT fever persists for more than 3 days or if ONT withdrawal pain continues for more than 5 days. May contain nuts.

posted by Maetenloch at
10:55 PM
|
Access Comments