« Gunman Shoots Up Louisiana Movie Theater, Injuring Six People
|
Main
|
Morning Thread (7-24-2015) »
July 23, 2015
Overnight Open Thread (7-23-2015) - Earth 2 Edition
Women are obviously too weak for college. They should be kept at home under parental supervision, until they're old enough to be married off and placed under a husband's control.

-- Glenn Reynolds commenting on Coastal Carolina University's new policy that drunk sex = rape but only the man can be guilty.
Report: IRS Did Use Donor Lists to Target Conservatives for Audits
The Washington Post Brings Back Its Infamous Venomous Anti-Conservative to Cover the Presidential Campaign
New York Times Editor: Isn't It Awesome How Hillary's Stonewalling The Press?
Democratic operatives with bylines and fancy-ass titles indeed.
'Deny' and 'Hoax': Trump Words Intended to Shut Down Debate
The reason "deny" or "denial" or "deniers" is such a useful appellation to slap on people you disagree with is because of a phrase that entered the lexicon to describe an actually deranged point of view: Holocaust denial. Every time a variation on "deny" is used in such willy nilly fashion, the user is implicitly linking the target of your words to those who reject that the Holocaust happened.** Leave aside the damage this does to the ability to have a rational debate on the issues: that's just a gross misappropriation of a humanitarian tragedy to score cheap political points.

Along with the denials, we have the "hoaxes." That's the word that angry progressives have used most recently to describe the videos in which Planned Parenthood officials not only haggle over the price of dismembered-fetus organs but also talk about how they can better dismember fetuses so as to ensure that people purchasing the organs of those fetuses can use the fetuses they are purchasing more effectively....I'm fascinated by the use of the word "hoax" here. What, in Marcotte's opinion, was the nature of this "hoax"? Does she think that the Planned Parenthood official is an actress? Or that the organization that made these videos dubbed words into the video she didn't utter originally? A hoax is defined as a "humorous or malicious deception.
Well in this case Marcotte is deliberately (mis)using the word 'hoax' as a signal that the videos in question are illegitimate and should be rejected out of hand. Also she's a big fat liar.

Can you guess this jailbird's criminal offense? Hint it's one of these three: murder, mopery, or aggravated Kevin Baconism.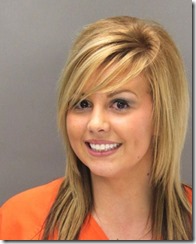 HBO Tries to Censor Ammo Company Logo From Champion Boxer's Trunks
Now, as he prepares for his biggest fight to-date, and first in Las Vegas, his sponsors have told NSSF that HBO is demanding Kovalev remove the logo of Tulammo USA, a Round Rock, Texas-based ammo manufacturing company, from his boxing trunks. Kovalev has not made a public response, but his relationship with the company is a close one. The fighter appeared at Tulammo's SHOT Show booth this past January.

In the fight of HBO vs. Tulammo we won't know the victor until Kovalev appears Saturday night. But a decision by HBO to ban advertisements for lawful products is, in boxing terms, 'a low blow,' and we suggest that the network just as soon 'throw in the towel.'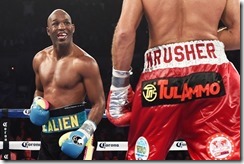 The Mystery of the Dead Man With 1200 Guns Deepens
Several neighbors said the man was known only as "Bob" in the local area and described him as a gun fanatic who claimed to have worked covertly for either the FBI or the CIA. His fiancée had lived in the town home on Palisades Drive for years, they said.

"He'll say crazy things to people like he does night missions swimming to Catalina," said one neighbor, who declined to give her name, saying she was afraid. "He would come . and tell us he would show us self-defense moves."
But according to authorities his real name was Jeff Lash and he was not employed by any government agencies. And it was his fiancée who apparently left his body in a car after he died of cancer.
On the Fourth of July, the man, Nebron and two friends were in the parking lot of Bristol Farms on Wilshire Boulevard in Santa Monica when the man began feeling hot and sick, Braun said. They tried to cool him down with ice, but it didn't work and he died, Braun said.

The fiancée wasn't sure what to do with the body, but figured the same unnamed agency watching him would know that he died and would come for him, Braun said. Nebron parked the vehicle on Palisades Drive and left it because she "assumed they were tracking him," the lawyer said.

The woman went on a trip to Oregon, Braun said, and returned to find the vehicle still parked in the same spot.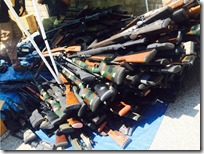 Man Wrongly Accused of Rape Finally Released From Prison
But, but women never lie about rape and #BelieveTheWoman.
Mark Weiner wanted to do a good deed by giving a young woman who was walking alone at night a ride home. Unfortunately for Weiner, that young woman was looking to get sympathy from a man she was dating. So as Weiner drove her home, the woman, Chelsea Steiniger, texted her boyfriend, Michael Mills, claiming she had been abducted for sexual purposes.

...Mills did call the police, who tried to contact Steiniger, But she had turned off her phone after checking her voicemail. Police then went to Steiniger's home. She answered the door looking exactly like someone who had not just jumped out a window and trekked through the woods.

Despite this, Weiner was arrested. The prosecutor for the case, Denise Lunsford, didn't turn over potentially exculpatory evidence to the defense. Lunsford had spoken to two cops who said cell phone records indicated that Steiniger's phone pinged two towers near her mother's house but none near the house she was allegedly taken to by Weiner. Lunsford declined to allow the policemen to testify and didn't notify the defense of their evidence.

As Slate's Dahlia Lithwick noted, no physical evidence tied Weiner to the rural house or Steiniger's phone. Weiner was convicted based solely on Steiniger's testimony and was sent to prison.
This case shouldn't have ever even gone to trial much less sent a man to prison.
Video Game League Will Begin Drug Testing for Adderall
Are Marine Officers Getting Dumber?
A new study from the Brookings Institution reviews scores from the General Classification Test (GCT) taken by new Marine officers in Quantico at the outset of their training. The GCT is effectively an IQ test, and is administered in a consistent manner year after year, which makes historical comparisons of the scores interesting. And not, it turns out, in a good way.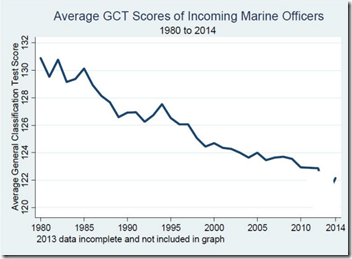 But looking at the distribution of scores over time in the study it seem the real issue here is the loss of very high scorers which skews the average down rather than the median score coming down.
FEMA and the Waffle House Index
Benjamin Franklin, America's Most Influential Scientist
In the summer of 1743, he visited Boston where he saw a lecture on static electricity by Dr. Archibald Spencer of Scotland. As entertaining as the performance was, Spence's lecture initiated Franklin's interest in electricity.

Franklin began experiments in electricity and published his work, which gained the attention of the Royal Society, which was the authority on science then.

...In November 1749, he wrote of 12 things that lightning and electricity share in common: giving light, color, crooked direction, swift motion, being conducted by metals, crack or noise in exploding, subsisting in water or ice, rending bodies it passes through, destroying animals, melting metals, firing inflammable substances, and sulfur smell. Why it was almost as if lightning were made up of electricity.

He decided there was only one way to find out. On June 10, 1752, he flew a kite with a key in a thunderstorm. He knew the risk, having earlier almost electrocuted himself. He did it for science. That was the moment when the Age of Electricity began and 165 years later, we still enjoy the benefits of his risk. Without Franklin, no Tesla or Edison, and most of the rest of the scientists and inventors might as well pack it in as well.

Franklin's immediate use of this knowledge was the invention of the lightning rod, which he gave the world pro bono. The number of lives, homes and other buildings saved by this invention rivals most other public health initiatives. He also linked the Aurora Borealis to electricity.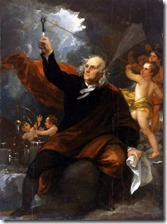 The Tiny Islands Where Canada and America Are at War
Canada is one wrong move away from a border war with the United States-if you believe a group of boiling-mad Maine lobstermen. Unfathomable as armed conflict between Canada and the United States seems, if it's going to happen, it will be in the ocean between Maine and New Brunswick, where two tiny, treeless islands-North Rock and Machias Seal-are the last remaining disputed lands between the two countries.

The islands have no obvious value. They aren't strategically located for military purposes and there are no natural resources to be mined. In fact, the islands' primary residents are 5,800 pairs of nesting puffins. However, the waters around the islands, known by locals as "the grey zone," because both Canada and the U.S. claim that part of the ocean, contain a lucrative lobster fishery.

..."Somebody is going to get killed. We've had bad years in the past and got lucky, but this is the worst year I've ever seen," says American John Drouin, chair of the Maine Lobster Zone Council district in charge of the grey zone. Drouin fears things are even more dangerous than they were eight years ago, when Maine lobsterman Patrick Feeney had his thumb ripped off.
We must avenge Feeney's thumb!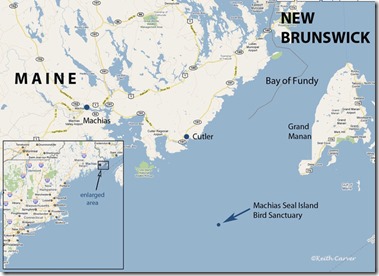 Also: 1 out of 5 People in Ottawa Are Members of Ashley Madison
This Could be a Flaw in Taylor Swift's Marketing Plan For China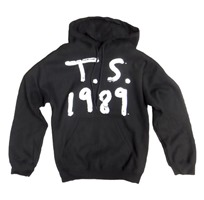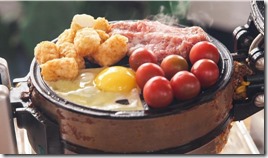 Prank Mail: 9 Annoying Things You Can Actually Ship Someone
Well glitter and a bag of dicks are classic but nobody expects the Envelope of Mayonnaise.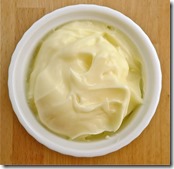 Yahoo group. That is all.
Come on be a smartie and join the yahoo group party! For the children. Why do you hate children?
And my lo-fi Twitter spew.
Tonight's post brought to you by well I am a laqy person: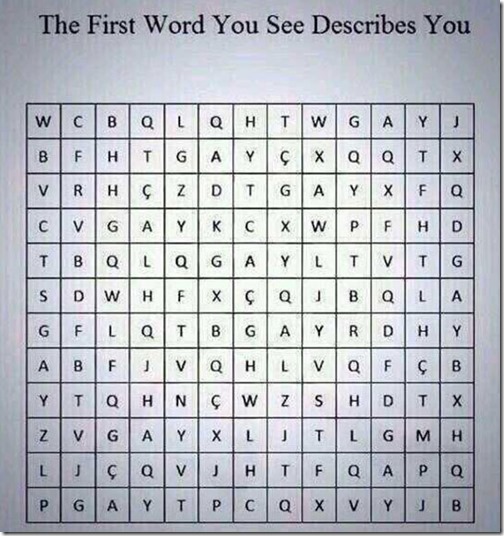 Notice: Posted by permission of AceCorp LLC. Note that the mannequins are for display only. Do not taunt happy-fun ball, for his vengeance will be mighty and just. Caution: Filling is hot.

And where's Joe?

posted by Maetenloch at
11:07 PM
|
Access Comments