« Yes, The Republican Party Should Totally Do As Many Favors for the Corporate Class as They Demand
|
Main
|
EMT 7/11/15 - Live from another all night maintenance. [krakatoa] »
July 10, 2015
Overnight Open Thread (10 Jul 2015)
'Never in the field of human conflict has so much been owed by so many to so few.'
Today marks the 75th anniversary of the beginning of the Battle of Britain.

At the start of the war, Germany had 4,000 aircraft compared to Britain's front-line strength of 1,660. By the time of the fall of France, the Luftwaffe (the German air force) had 3,000 planes based in north-west Europe alone including 1,400 bombers, 300 dive bombers, 800 single engine fighter planes and 240 twin engine fighter bombers. At the start of the battle, the Luftwaffe had 2,500 planes that were serviceable and in any normal day, the Luftwaffe could put up over 1,600 planes. The RAF had 1,200 planes on the eve of the battle which included 800 Spitfires and Hurricanes – but only 660 of these were serviceable.
Islamic State
Islamic State or Daesh? Britain, Egypt pressure media over naming group. I don't get the problem. They friggin' call themselves Islamic State. The bottom line is they don't care what you call them. You can call them the nicest of names but if you don't comply with their desires, you're gonna die.
Venezuela
First it was food and toilet paper. Now Venezuela is about to run out of beer. That sucks that you can't even drown your sorrows living in country experiencing 615% inflation and high murder rates.
Inappropriate Time To Correct A Person's Grammar
OPM
That Obama Fan Girl #1 who sucked at her job can't even face the music in her own damn resignation letter. It's full of bureaucratic bullshit about diversity, health care, and retirees getting money and not one mention as to why the fuck she is resigning. Not even a sorry for giving the keys to the front door to China to walk away with God knows what information. Obama should've fired her and not allowed her to weasel out via resignation.
Self Identify Issues
So is vampirism next in the self identify saga?
Dog Grabs Hose, Squirts Owner
New Airline Seating Design?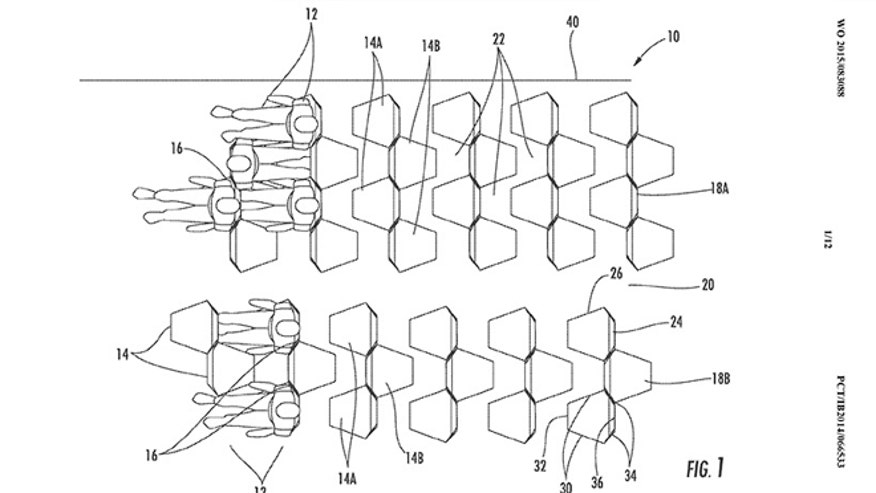 So what do you morons think of this new airplane seating design?
Visualized Flavors In Your Liquor
Climate Scientists
Ah poor babies. Climate scientists face psychological problems. I have an easy solution. If they'd just stop making up shit about climate, they'd feel a lot better.

While there's a lot to lament about their current situation, researchers have discovered one solution to the climate-change blues: Parmesan and quite a few others have moved from the U.S. to Europe.
Oh please, please, please can we get many more of these moonbats to leave the U.S.
Dog Video
Tonight's ONT brought to you by vintage arcade ads:
h/t
Notice: Posted by permission of AceCorp LLC. Please e-mail overnight open thread tips to maet or CDR M. Otherwise send tips to Ace.

posted by CDR M at
10:01 PM
|
Access Comments