« Lynne Russell Has Extremely Nuanced View on Second Amendment
|
Main
|
Morning Open Thread »
July 08, 2015
Overnight Open Thread (7-8-2015)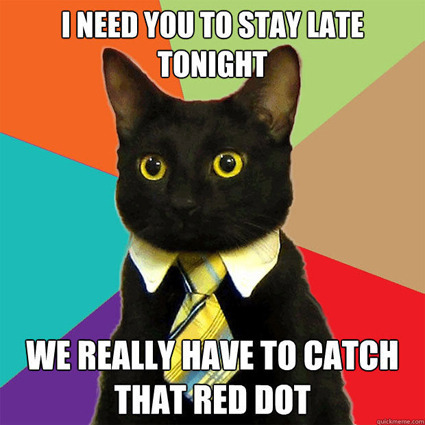 What Kind of Idiot Would Bet Big on a Greek Recovery Back in 2014 Given The Foreseeable Coming Grexit?
One of these three that's who.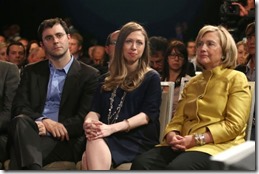 The US Military is Now Shifting to Hollow-point Pistol Ammunition
I've long wondered why we abjured using hollow point ammunition given that we never signed Article IV of the 1899 Hague Convention.. Plus 9mm hollow point ammo has come a long way in the last twenty years.
A military lawyer who made a presentation during the Industry Day noted that the United States is not a signatory to the Hague Conventions which outlawed the use of "dum-dum" and expanding bullets more than a century ago. It is the military's position that the shift to jacketed hollowpoint (JHP) ammunition, which more efficiently transfers energy to the target and which presents much less of a risk of over-penetration, is more humane and less of a risk to innocent civilians downrange in modern combat where there are often no clear front lines.
Over the Next 2 Years The US Army Will Lose the Equivalent of the Entire Romanian Army
9th Circuit Federal Judge Alex Kozinski Indicts the US Justice System
There are disturbing indications that a non-trivial number of prosecutors-and sometimes entire prosecutorial offices- engage in misconduct that seriously undermines the fairness of criminal trials. The misconduct ranges from misleading the jury, to outright lying in court and tacitly acquiescing or actively participating in the presentation of false evidence by police.

...Under Imbler, prosecutors cannot be held liable, no matter how badly they misbehave, for actions such as withholding exculpatory evidence, introducing fabricated evidence, knowingly presenting perjured testimony and bringing charges for which there is no credible evidence. All are immune from liability. A defense lawyer who did any such things (or their equivalents) would soon find himself disbarred and playing house with Bubba. The Imbler majority seemed reassured by the possibility that rogue prosecutors will be subject to other constraints.

...This argument was dubious in 1976 and is absurd today. Who exactly is going to prosecute prosecutors? Despite numerous cases where prosecutors have committed willful misconduct, costing innocent defendants decades of their lives, I am aware of only two who have been criminally prosecuted for it; they spent a total of six days behind bars.
Jack Neely: Was The South Ever Confederate Anyway?
Well Tennessee - and especially East Tennessee - definitely had ambiguous and conflicted feelings about secession and the Confederacy but I wonder if this was as true for the other Southern states.
People of European and African ancestry have been living in the South for 400 years. The Confederacy lasted for four years, about 1 percent of that time. And even during that 1 percent, a large proportion of the people who lived in the South-perhaps even a majority-were skeptical of the Confederacy....

The Confederacy was not universally popular, even in the South. It would be difficult to prove that as much as half the people who lived in the South in 1861 were fond of the Confederacy. Sam Houston, who grew up in East Tennessee and spent his entire life in the South-except when he was in D.C., representing Southern states in Congress-despised the Confederacy and denounced it publicly. David Glasgow Farragut and Gen. William Sanders-whose last names survive in multiple institutions in Knox County-both grew up in the South and fought against the Confederacy. Sanders, who'd spent most of his life in Kentucky and Mississippi, was killed by Confederate bullets. Several of Knoxville's fiercest Unionists, Parson W.G. Brownlow, William Rule, and Thomas Humes, were lifelong Southerners.

...In any case, in 1861 more than 30 percent of Tennessee's Southerners voted against secession, against joining the Confederacy. Well over 30,000 Tennesseans took up arms against the Confederacy.
When Communism Failed the First Time in America
MTV Making a Documentary About White People
Which is really about 'white privilege' rather than actual white people. Not to be confused with Martin Mull's documentary on white people from the 80s.
Keith Olbermann Out at ESPN. Again.
Apparently he could have stayed there if he was willing to stop engaging in commentary. But Olbermann's gotta Olbermann and so he's out.
In an America new to microphones, the unconscious cultural expectation was that public announcements were couched in a theatrical style - theatrical, as in pitched to be heard unamplified in an auditorium by hundreds or thousands at a time. That tone seemed as natural to people of this time as, for example, recording artists releasing packages of songs of roughly an hour's length called "albums" seems to us now despite that practice's roots in a particular physical technology now obsolete, or that pop music is today usually sung in a Southern / black cadence even by whites who don't speak that way in real life.

...Meanwhile, when today we find the old announcing style peculiar in terms of pronunciation, what is mainly striking us is a particular feature, r-lessness. That is, r's lost at the end of syllables, such that Carter comes out as "Cah-tuh." To Americans today, this sounds like Downton Abbey, such that we wonder why people in black and white or on old radio broadcasts sound "British" despite talking about Babe Ruth and Times Square.
Le Shock: Kids of Helicopter Parents Are Sputtering Out in College
Age of Wonders: A Company is Now Offering 'Earth Friendly' Tampons For Post-Op Transgender Women
One of my mother's artist friends used to make super-realistic food sculpture as a lark when I was a kid. I always found her half-eaten brownie pie work incredibly fascinating and yet frustratingly inedible.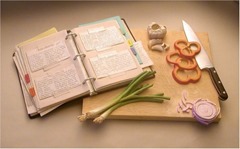 How many of the movies with scenes here can you name?
How To Steal $75K From Walmart With No Weapon Except a Smile
Australian Woman Has Had 136 First Dates, But No Second Dates
Blonde Australian Belinda Stuckey is one of the most contacted members on the internet dating site eHarmony in her home country, but despite that she remains single.

Miss Stuckey, 35, has had more than 4,700 matches through the site and gone on 136 dates since she joined in December 2013.
But has never had a second date with any of them. Given that she's 35 and the clocks a tickin' perhaps she should reconsider her selection and rejection criteria just a bit. Because a second date does not equal marriage and it'd be hard to do worse than 0 for 136 anyway.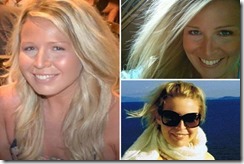 The Group knows your sins and pretends to forgive them.
Tonight's post brought to you by Always Be Swinging: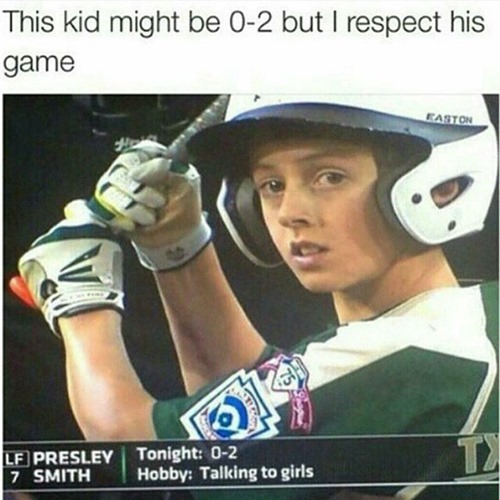 Notice: Posted by implicit permission of AceCorp LLC. Now dance monkey dance!

posted by Maetenloch at
11:15 PM
|
Access Comments