« Open Happy Thread
|
Main
|
Morning Thread »
July 07, 2015
Overnight Open Thread (7-7-2015)
Since I'm kinda tired and lazy tonight will be a movie night. And tonight's feature is the Japanese movie Battle Royale from 2000. It's a controversial yet highly influential movie about a dystopic future Japan where randomly chosen high school classes are forced to fight to the death until there's only a single survivor. This is meant serve as a propaganda for the regime as well as stifle dissent.
And if that sounds very similar to a certain popular novel and movie series, well therein lies an continuing internet controversy. Koushun Takami published the book, Battle Royale, in 1999 and the movie was made the following year. Suzanne Collins didn't publish The Hunger Games until 2008 and swears she hadn't even heard of Battle Royale until after the novel was already submitted (and that the ideas in the book came to her all on her own). Given that she worked in the entertainment industry at the time in my opinion she's almost certainly lying. Takami on the other hand has always pointed to The Lord of the Flies and The Running Man as inspirations for his book and declined to discuss Collins' possible idea plagiarism merely stating that "every novel has something to offer."
Watching this movie again after a few years I realized I had forgotten how good it is. It's fast moving, well edited and takes you right into the story without delay. Unlike The Hunger Games the students here (who would be 9th graders in the US) had no idea that they had been selected to fight so the first part of the movie is them figuring out what's happening, what the rules are, and deciding what they're going to do. At first they're all rather generic but through their actions and flashback scenes you start to know them as individuals. It's not until almost 45 minutes in that you finally start seeing who the main characters are.

And the students like people in general reflect the full human scale of behavior. Some are moral while others are immoral, or amoral and their various behaviors include decency and kindness, love, opportunism, confusion, and cruelty with a mixture of all of these in some of them. All of them have choices to make and their actions and hurried conversations during the movie reveal their character beneath their identical school uniforms and haircuts.
Warning: This is a very violent movie although there are bits of dark humor in it. In fact this movie never got a full release in the US due to the fact that it came out a year after Columbine and studios and audiences were allergic to anything showing teenagers killing.
And as a side note my wife went to the same high school as Takami (although she doesn't remember him since he was three years behind her) and she says that a lot of the school scenes from the book and movie match her own experiences there.
Hmmm: Illegal Alien Shooter in SF Used a Federal Agent's Gun
China Stocks Swoon Despite Orders From Beijing
When 25% of your publicly traded companies halt the trading of their shares, you just might be in trouble.
Over 700 Chinese companies have halted trading to "self preserve," according to the state media. That means about a quarter of the companies listed on China's two big exchanges - the Shanghai and Shenzhen - are no longer trading.

China's stock markets are in trouble. The Shanghai Composite Index has fallen over 25% since mid-June. The Shenzhen, which has more tech companies and is often compared to America's Nasdaq Index, is down even more.
New York Times: The Myth of the Southern Strategy
When the NYT stops accepting a standard lefty trope...
WaPo Op-Ed: Amy Schumer's Jokes "Inspiring" Mass Shooters
So much stupid packed into just 13 short paragraphs.
Surprisingly Restaurant Prices in SF Rise by 14% After a Recent 14% Increase in the Minimum Wage There
If only someone could have predicted this outcome ahead of time.
Entebbe July 4, 1976: The Greatest Hostage Rescue in History
What imagination, what audacity!
If you had written the raid as a movie script, it would have been rejected as too over the top even for a Cameron film. But it actually happened. You can watch a documentary on it here.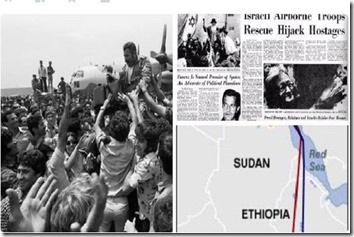 Slate: Texas May Become a More Dangerous Place Due to Unregulated Eyebrow Threading
So much naïve stupidity. And his complaint about 'legislating' from the bench is rather rich.
The Hypocrisy and Lies of Twitter's Most Notorious 'Anti-Abuse' Activist, Randi Harper, Part 1
Randi Harper, Part 2: The Fact and Fiction of the Troll Formerly Known as @freebsdgirl
Gaining fame for her attacks on Gamergate supporters Randi Harper and her tactics have made social media a nastier, meaner place.
Since her ascendance to minor notoriety, Harper has become known for her abusive tactics and for misrepresentations of her critics. Her trail of victims includes diversity activists, technologists, data scientists, bloggers, gamers, and ordinary social media users.

This report will examine widely publicised and deeply disturbing claims about Harper's private life that shed light on what led her to lash out at the world in such vicious and remorseless fashion.

Despite claiming to oppose online abuse, Harper the cyber-bully and internet troll, together with her mob-like army of followers, has been involved in numerous campaigns of abuse against multiple targets in the past year.
Bankers Fired After Making a 'Team-Building' Fake ISIS Video With Mock Execution
So much stupid.
The Yahoo group is for closers only.
Teh Tweet!
Tonight's post brought to you by WANT: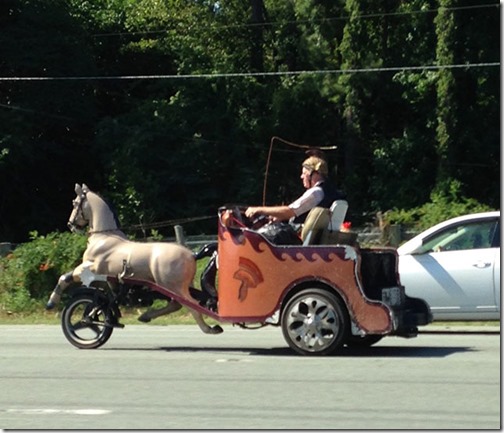 Notice: Posted by permission of AceCorp LLC. Please e-mail overnight open thread tips to maetenloch at gmail. Otherwise send tips to Ace.

posted by Maetenloch at
11:16 PM
|
Access Comments