« #TheRevolutionWillBeLiveStreamed: Flynn/LaHood "Candidate Forum," on YouTube, at 7 PM Eastern
|
Main
|
Morning Thread »
June 29, 2015
Overnight Open Thread (6-29-2015) – Surprise Early Edition
"How can something like this happen without prior warning?" asked Angeliki Psarianou, a 67-year-old retired public servant, who stood in the drizzle after arriving too late at one empty ATM in the Greek capital.
Le Sigh. How Did We Come to The Point Where Even the Serious 'Elite' Are Such Unserious Fools?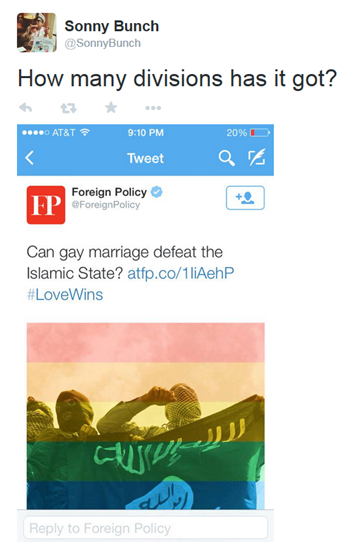 Report: US, Partners Won't Be Allowed to Inspect Iran's Nuclear Weapons Facilities Under Agreement
WTF. So in what sense is this actually a nuclear inspection agreement then?
The P5+1 countries led by the United States under Barack Obama have caved in to Iranian demands and will not insist on inspections of nuclear installations as part of a deal on Iran's nuclear weapons program, Channel 1 reported Sunday.
Alternative theory from the article: Iran already has nukes in the form of a couple crude Hiroshima type bombs so it's game-over.
Meanwhile the State Department kicked out unfriendly US reporters at a Vienna briefing on the imminent nuclear agreement.
George Will: A Greek Default Would Be a Valuable Lesson in Basic Economics
It cannot be said too often: There cannot be too many socialist smashups. The best of these punish reckless creditors whose lending enables socialists to live, for a while, off other people's money. The world, which owes much to ancient Athens's legacy, including the idea of democracy, is indebted to today's Athens for the reminder that reality does not respect a democracy's delusions.
My Worst Nightmare: Joe Biden Considering a Presidential Run
And is considered a viable contender.
Mr. Biden, 72 years old, lost two previous bids for the White House, in 1988 and 2008, and he would enter the 2016 contest as a clear underdog. Yet as a sitting vice president with loyal supporters in states that hold early contests, he has the potential to scramble the Democratic field.
A Wall Street Journal/NBC News poll earlier this month showed that Americans' image of Mr. Biden is growing more positive. A total of 40% saw him in a favorable light, versus 31% who had a negative view of him. In November 2014, Mr. Biden's favorability rating stood at 35%, compared with 38% who viewed him unfavorably.
I've only threatened to leave to leave the United States once before and that was over the prospect of a Ted Kennedy presidency back when I was a precocious and passionate adolescent. Well the possibility of a President Biden is the second time I'm threatening to go ex-pat.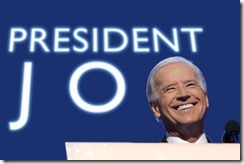 Hillary Clinton Lives the High Life While Unpaid Staffers Struggle to Survive
It's a hard knock life working on the Empress Dowager's campaign.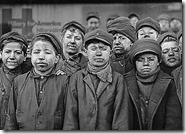 Soon Tapping a Muslim Woman on the Shoulder Will Be Considered Battery
Here is the background. The American Law Institute periodically issues "restatements" that attempt to codify the common law-but also shift the law in the direction the institute wants it to go. In 1964, for example, the institute's Restatement of Torts established the liability of sellers to consumers for defective products regardless of fault. At the time only 16 states had taken this position. Now it is the law everywhere.

The Arizona Supreme Court has ruled that American Law Institute restatements are law in all subsequent decisions when there is no state statute to the contrary. The U.S. Supreme Court on average cites the institute at least once a month.
On May 20 the American Law Institute approved, by a very close vote, significant changes to the section of its new Restatement of Torts dealing with assault and battery. The changes will have far-reaching, and extremely troubling, social and legal ramifications-including favoring some religious beliefs over others.

The institute's restatement defines the tort of battery as any contact with another person that "offends a reasonable sense of personal dignity" or-the new addition-contact that is highly offensive to another person's "unusually sensitive sense of personal dignity, and the actor knows that the contact will be highly offensive to the other."

To be a battery, the contact or touching must be offensive. That's to exclude the occasional bumps we experience walking through a crowd. And the law always measured what constituted an offense based on the views of a reasonable person. That way a judge can dismiss a frivolous claim. However, the American Law Institute now proposes that personal contact is a tort if the defendant knows that it will be offensive to someone who is "unusually sensitive."

...Consider John Doe, waiting at a bus stop, who taps a woman wearing a Muslim veil on the shoulder to get her attention and ask for directions. The institute's restatement suggests that Mr. Doe might be liable for committing battery. A jury might find that a reasonable person would know that males aren't supposed to make bodily contact with females not in their family. But if the woman touches Mr. Doe, she's not liable, because he follows a different religion or no religion at all.
What Ending Tax Exemptions Means For Churches
Well property taxes are local but I can see local exemptions being stripped in blue areas since it lets the legislators feel morally superior and brings in more $$$.
No, the real intent of removing tax-exempt status is to cripple the institutions that continue their dissent from the sexual revolution. When tax exemptions are removed, donors will give far less than they are giving now. Churches will become liable to property taxes. That means that many churches will have to forfeit their property to the government because they won't be able to afford the taxes they have to pay on it. Many of them wouldn't be able to pay them now. If donations went down, they would be that much further from being able to pay them.
Former CIA Deputy Director Concerned About a Terrorist Attack Over the 4th of July Weekend
[Morrell] said the FBI and Department of Homeland Security's recent bulletin resonated with him for two reasons. One note for concern, he said, is the large number of people who align themselves with the Islamic State of Iraq and Syria.

"There's been about 50 people in the last 12 months who have been arrested in the United States for being radicalized by ISIS, wanting to go fight there or wanting to conduct an attack here," Morell said.

He's also worried about ISIS' "call to arms" for attacks against the terror group's enemies during Ramadan.
Not much we can do other than be prepared and watchful as always.
Also: This current period really does have a summer of 2001 feel to it, doesn't it?
On Why It Took 23 Days to Catch Sweat and Matt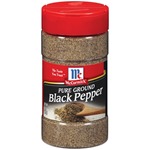 People Are Now Offended by Everything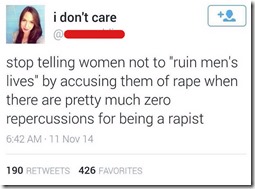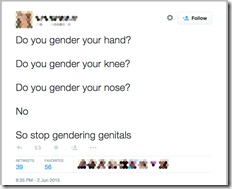 Legal Fight Over Recipes of 'M-A-S-H' Hot Dog Eatery
From a Moron: The Non-Swimming Dog
(Thanks to 'Dave' or as I know him, Secret Tipster Unit31)
Rose McGowan Fired by Agents For Bitching About Boobs, Cleavage at a Casting Call
You know when casting agents put out a call for bouncer and biker gang parts they mention that they're looking for big, burly kinds of actors - and for parts calling for a bosomy woman, it follows that they might mention that fact in the call notes. But apparently this is now sexist or something.
As Rose puts it ... "I just got fired by my wussy acting agent because I spoke up about the bulls**t in Hollywood."

If you missed it -- Rose went on a rant about the notes attached to a casting call for a Sandler flick. The notes called for women to wear something tight "that shows off cleavage (push-up bras encouraged)." She thought it was offensive to women, but a lot of people just saw it as part of the job for actors.

One day later, Rose's agents -- who most likely sent her on the casting call -- 86'd her.

Doesn't seem like she's too crushed. She tweeted, "#douchebags #awesome #BRINGIT."
And here McGowan is shown fighting for women and machine gun cyborgs' rights in the movie, Planet Terror.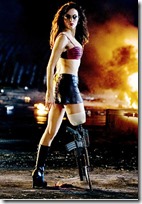 The Yahoo AoSHQ group - it's got electrolytes and shit.
And my twitter thang.
Tonight's post brought to you by Quasi Modo, winner of the 2015 world's ugliest dog contest: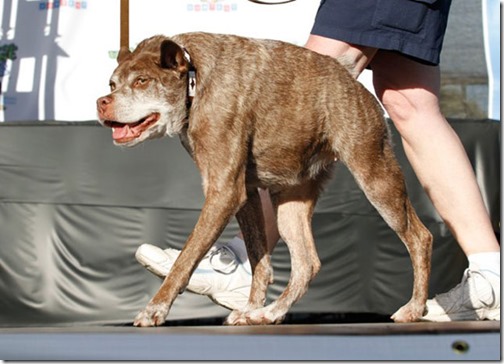 Notice: Posted by permission of AceCorp LLC. Please remain standing while the national anthem of the United States and Endor are played.
Sorry for the bummer of an ONT - it happens sometimes. As a consolation the AoSHQ Prime beer cooler will be open tonight to *everyone* until 11:30pm EST. So go ahead and grab yourself a brewski on Ace. It don't cost nothing.

posted by Maetenloch at
09:55 PM
|
Access Comments