« Politically Corrupt, Devoutly Anti-American Supreme Court Reaches Randomly Into Its Grab-Bag of "What's Hot" and "What's Not" Rulings, Puts Texas Abortion Restrictions on Hold
Update: "Gay Reparations?"
|
Main
|
The New York Times, Which Refused to Run Any Mohammad Images Claiming They Simply Would Not Run Pictures That Offended Any Religious Group, Runs Picture of Pope Made Up of Condoms »
June 29, 2015
Hillary Clinton, Get This, Edited the Emails She Turned Over to State to Delete Embarrassing References to Oil, Terrorism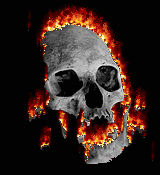 Another story the media won't discuss.
I saw someone note that altering official federal records -- which Hillary's emails are -- is a felony.
Hillary Clinton withheld Benghazi-related emails from the State Department that detailed her knowledge of the scramble for oil contracts in Libya and the shortcomings of the NATO-led military intervention for which she advocated.

Clinton removed specific portions of other emails she sent to State, suggesting the messages were screened closely enough to determine which paragraphs were unfit to be seen by the public.

For example, one email Clinton kept from the State Department indicates Libyan leaders were "well aware" of which "major oil companies and international banks" supported them during the rebellion, information they would "factor into decisions" about about who would be given access to the country's rich oil reserves.

Remember, this is as she's taking $100 million from Canadian oil-and-uranium mining magnate Frank Guistra.
The email, which Clinton subsequently scrubbed from her server, indicated Clinton was aware that involvement in the controversial conflict could have a significant financial benefit to firms that were friendly to the Libyan rebels.

She thanked Sidney Blumenthal, her former aide and author of dozens of informal intelligence memos, for the tip, which she called "useful," and informed him she was preparing to hold a meeting with Libyan leaders in Paris in an exchange that suggests the flow of information went both ways.

State Department officials admitted Clinton had withheld all of nine emails and parts of six others after Blumenthal provided 60 emails to the House Select Committee on Benghazi that the agency had failed to submit earlier this year.

There's more. I can't quote it all.
Twitchy complied some earlier reaction.
The White House is putting out the word that they're "disgusted" by the email scandal, but this is par for the course for this White House, which tacitly approves of actions but puts out claims about how "angry" they are.
There's a way a president can show his anger about remorseless law-breaking: Appointing a Special Prosecutor with the power to investigate and bring criminal charges, if warranted.
But they won't do that, will they? No, they'll keep their Democratic apparatchiks busy covering it all up, then putting out the word they're "disgusted" at having to clean up Hiilary's filthy, stinking leavings.
Apparently Hillary Clinton's Yoga Routines consist of Downward Dog Graft and Crescent Moon Crony Militarism.