« You're Going to Be Stunned By This, But An Obama Hack Says, Get This, That No Government Workers Are Actually Responsible for the Latest Obama Administration Catastrophe
|
Main
|
Morning Thread (6-24-2015) »
June 23, 2015
Overnight Open Thread (6-23-2015)
Oh, and by the way, what I have isn't a drone. It's a model aircraft, in particular, a quadcopter. It is an unmanned aircraft only in the sense that your RC car is a remotely operated motor vehicle. It weighs 2.2 pounds. Call it a toy. Do not call it a drone.

-- Brainwagon in On Quadcopters
Mollie Hemingway: Congratulations! You Oppose The Confederate Flag. Now What?
Ban all the things apparently.
Top Scientists: We're in the Middle of a Sixth Mass Extinction
Except that it turns out that one of the scientists is Paul Ehrlich which pretty much tells you this has zero credibility. Because Ehrlich has been peddling doom since the 1960s and has amassed quite a track record of being wrong about about...well nearly all the things he predicts. He's what he was saying back in 1968:
1) "The battle to feed all of humanity is over. In the 1970s hundreds of millions of people will starve to death in spite of any crash programs embarked upon now. At this late date nothing can prevent a substantial increase in the world death rate," he said. He predicted four billion deaths, including 65 million Americans.

What actually happened: Since Ehrlich wrote, the population has more than doubled to seven billion - but the amount of food per head has gone up by more than 25 per cent. Of course there are famines, but the death rate has gone down. I don't think a significant number of Americans have starved.

3) "By the year 2000 the United Kingdom will be simply a small group of impoverished islands, inhabited by some 70 million hungry people . If I were a gambler, I would take even money that England will not exist in the year 2000."

What actually happened: I'm not hungry. I just ate. Are you hungry? Were you hungry in 2000, especially? Does England exist?
Ah the Great American Famine of 1977 I remember it well - I lost several distant cousins and an imaginary friend during it. I tip this Pringles can in their honor. Respect.
Can a Musician Keep a Politician From Using Their Songs If They Don't Like Them?
Answer: Not if it's background music and the campaign pays the appropriate license fees. It's murkier if the campaign uses a song as its theme song against the wishes of the writer but even then they would likely prevail in court as long as the writer couldn't show any damages from the act.
Shorter Answer: Neil Young can suck it.
If You're Going To Fake A Rape, Remember To Take Off Your Fitbit
Europe the wonderful vs. America the [fill in the blank]
Pro-Tip: Avoid Raleigh Durham Airport When Traveling With Guns
There's American law and then there's what the TSA does in RDU.
I filed a complaint with the national TSA line who told me it would be going directly to that same customer service manager who told me they didn't care (talk about accountability).  I'm not sure what else to do. I called the NRA whose rep said they would inform their boss and they may do something.but I'm not so sure this will happen. I wish there was some recourse, as right now it appears there is no way for someone to fly through RDU with a firearm if the bag needs to be screened without violating CFR 49.

Ironically none of the TSA agents would take the key from me as they didn't want to assume liability (they treated it as if it was on fire).  They wanted an airline represented to take it from me.

As a little poke-in-my-eye bonus, they cut one of the locks in a matching set.even though they had the key. Thanks guys, stay classy.
Why is the US Government Offering $150,000 Grants to Embed Russian Journalists in American Media?
Reenacting the Battle of Waterloo
More details here.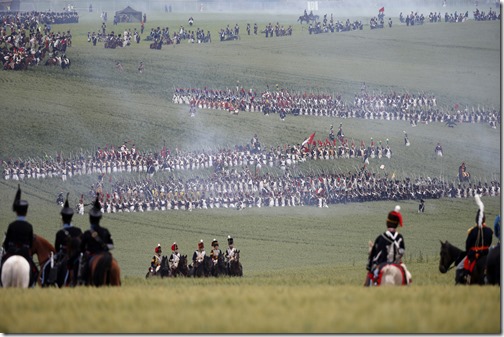 Obligatory:
Tic Tacs as Emotional Cavalry: Oh, to Be Young, Millennial, and So Wanted by Marketers
The makers of Tic Tacs had a problem on their hands.

After 18 months of internal study, they had concluded that the all-important millennial generation might not be content with a mere mint.

No, the millennials wanted entertainment, release from boredom, "emotional rescue."

So this month a new and more amusing Tic Tac is coming to store shelves - the Tic Tac Mixer, which changes flavors as it melts on the tongue. From cherry to cola, for example, or from peach to lemonade.

It's yet another play in the millennial mania that is overtaking all manner of businesses, and seems to be getting more obsessive by the day.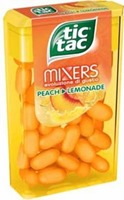 People Don't Like It When Economists Tell Them to Have More Sex, Economists Find
What Happens When a Lawmaker Tries to Ban Memes
Congresswoman Selma Guadalupe Gomez wanted to protect the "moral patrimony" of the Mexican state of Sonora by banning Internet memes and regulating social media content. She recently introduced a bill, titled "Law of Civil Responsibility for the Protection of the Right to Private Life, Honor and the Image of the State of Sonora" or more popularly known as the "anti-meme" law, calls for fines up to $1,600.

Needless to say, the Internet responded by turning the congresswoman into a meme.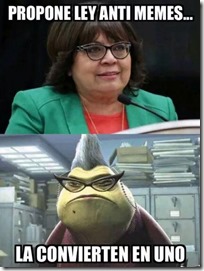 The Yahoo group is for closers only.
Teh Tweet!
Tonight's post brought to you by beware Corsica: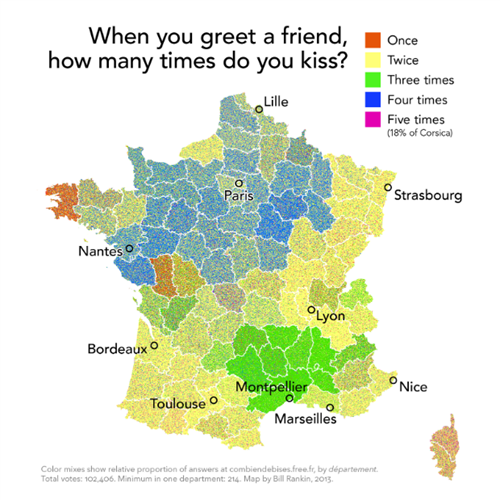 Notice: Posted by permission of AceCorp LLC.

posted by Maetenloch at
10:59 PM
|
Access Comments