« Of Course: DC Officials Stole $110,000 From Children's Program to Fund Obama's Inaugural Ball
|
Main
|
Friday Morning Open Thread »
June 18, 2015
Overnight Open Thread (6-18-2015) - Oh Come On It'll Be Fun Edition
I try to stay chipper about Rachel Dolezal and the rest of this stuff, but it's not really funny, is it? More and more levers of civilization appear to be in the hands of the clinically insane.

-- Mark Steyn
Well we are in the Crazy Times. But the good news is that they won't last. Because they can't. The bad news is something will eventually bring the Crazy Times to an end and if we're lucky it'll just be very unpleasant.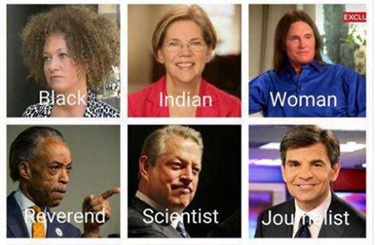 Exhibit B:
California Now Regulating How Students Have Sex
Exhibit C:
Wisconsin City Bars Use of Kangaroos as Service Animals
Exhibit D:
WHO: Diseases Should Be Renamed to No Longer Refer to Animals, Regions, Countries, or Contain the Words, 'Death', 'Fatal', or 'Unknown'
Exhibit E:
Lena Dunham in Lingerie Selfie
Hillbilly Banjo Band Heckles Marathon Runners
Thank you Internet!
I thought this was all a put on at first but after watching I think these might in fact be actual native hillbillies indulging in authentic hillbilly pastimes. The look on the runner with the purty mouth they abducted  is priceless. And then you have dancing axe guy.
This happened about 9 miles from where my parents live and according to them the hillbilly problem has been exceptionally bad this year forcing them to spray every two weeks and set out traps regularly.
Blumenthal Email Confirms: Libya Was To Be Hillary's Crowning Accomplishment
This memo is dated August 22, 2011, immediately after the fall of Qaddafi's government. It is interesting for several reasons. First, it shows Blumenthal giving Hillary political advice. Second, it confirms that Libya was intended to be Hillary's great accomplishment as Secretary of State, for which she was to take full credit. Third, it is striking how Blumenthal's comments about Libya sound as though he was talking about Iraq.
And here's the text of the sycophantic email Blumenthal sent her:
First, brava! This is a historic moment and you will be credited for realizing it.

When Qaddafi himself is finally removed, you should of course make a public statement before the cameras wherever you are, even in the driveway of your vacation house. You must establish yourself in the historical record at this moment.

The most important phrase is: "successful strategy." .

This is a very big moment historically and for you. History will tell your part in it. You are vindicated.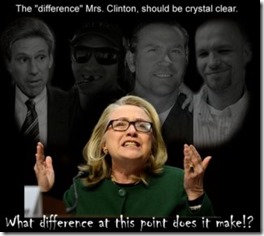 Man Who Shot at George Zimmerman to be Charged with Attempted Murder
A Modest Proposal for the $10 Bill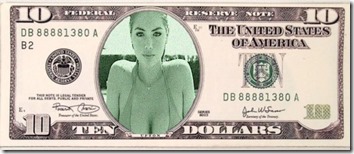 Which as nice as it is means we're only a few hops and a skip from this: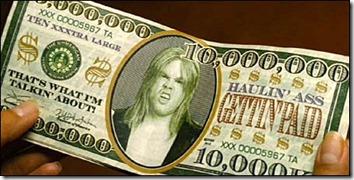 French government warns its citizens not to make sex jokes when visiting America
'It's recommended to adopt a reserved attitude toward those of the opposite sex,' the site says. 'Comments, behavior, and jokes, which might be harmless in Latin countries, can lead to criminal cases.'

They even advise citizens traveling with small children to only use the restrooms of their gender, since even minors can be accused of sexual harassment.
FIFA's Vanity Project, 'United Passions,' Is The Lowest-Grossing Film Of All-Time
Bad timing man, really bad timing. Also further evidence that they had way more ill-gotten money than they knew what to do with.
I'll be honest, I didn't know much about United Passions before today, and that seems to be a common theme. FIFA's $30 million, self-funded puff piece starring Tim Roth as Sepp Blatter, the former FIFA head who resigned in disgrace at the beginning of the month, depicts Blatter as a heroic corruption fighter and ends with "Blatter being reelected to a standing ovation as the music swells."

Talk about timing! And as if Americans needed help caring less about soccer. In any case, United Passions is now the lowest-grossing film to have opened in at least 10 theaters, having failed to break four figures ($918 ) before being pulled by its distributor, Screen Media Films. As far as Europe trying to get rid of its junk, they could've made more selling a used Vespa.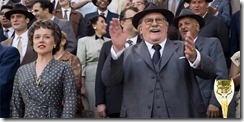 Helpful Therapist Suggests That Mid-30s Female Patient Desperately Looking For Love May Want to Consider a Makeover
And all internet hell broke loose.
Here's the title - "Autoblow Launches World's First Crowdsourced Vaginal Beauty Pageant" - I'll let you find the link on your own.
Yahoo group. That is all.
Come on be a smartie and join the yahoo group party! For the children. Why do you hate children? Ha Ha just kidding - it's closed.
And my lo-fi Twitter spew.
Tonight's post brought to you by woo-hoo I'm totally going this weekend: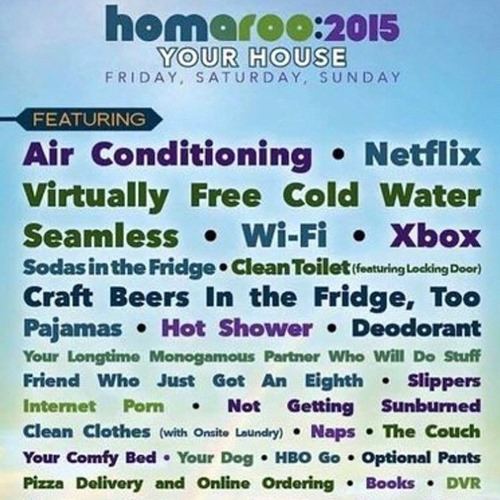 Notice: Posted by permission of AceCorp LLC. Rape-shoes are not to be worn on the new carpet. No bathroom passes will validated after 1am. Do not taunt happy-fun ball. Actual cash value $0.0001.

posted by Maetenloch at
11:06 PM
|
Access Comments