« Shock: Government Lied When It Downplayed OPM Hack; Hackers Have Private Data On Most Federal Employees, Says Union
|
Main
|
Can We Give Him Another Nobel Prize Yet? »
June 11, 2015
Update: The OPM Hack Isn't Bad.
It's Catastrophic.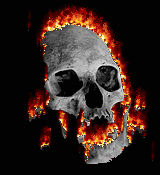 Whoever now holds OPM's records possesses something like the Holy Grail from a CI perspective. They can target Americans in their database for recruitment or influence. After all, they know their vices, every last one -- the gambling habit, the inability to pay bills on time, the spats with former spouses, the taste for something sexual on the side (perhaps with someone of a different gender than your normal partner) -- since all that is recorded in security clearance paperwork (to get an idea of how detailed this gets, you can see the form, called an SF86, here).

...

The bad news keeps piling up with this story, including reports that OPM records may have appeared, for sale, on the "darknet." Moreover, OPM seems to have initially low-balled just how serious the breach actually was. Even more disturbing, if predictable, is a new report in the New York Times that case "investigators believe that the Chinese hackers who attacked the databases of the Office of Personnel Management may have obtained the names of Chinese relatives, friends and frequent associates of American diplomats and other government officials, information that Beijing could use for blackmail or retaliation."
Oh, those pesky files merely disclose what foreign nationals US personnel are on friendly, even sexual, terms with.
Do you think some of those people might have been turned to the US for espionage, or at least some friendly influence?
Well, Beijing knows all about them now. And they can sell or trade those names to Russia, Libya, Iran, etc....
But Captain Bullshit wants a no drama administration, so if the Phoenix VA actually kills people by putting them on fake waiting lists, he just has his minions rewrite the report to say that no one died due to the waiting lists, because a "waiting list" is not a cause of death -- heart stoppage is the cause of death.
And just like that, by rewriting reports, by lying, poof! Problems disappear.
Right now ISIS is continuing to ravage the Middle East like a demonic army sprung from the worst passages of the Apocalypse of St. John. But Obama has Marie Harf say that everything's going to plan, and they have some soft-headed retard in Vox write "Actually, we're kicking the living shit out of ISIS and here's why," and poof!, problem solved.
If Obama solves any more problems like this, we're all dead men.
ABCNews: Catastrophe. Obama just found out about this when you folks did, from the mornin' papers.
OPM Hack Far Deeper Than Publicly Acknowledged, Went Undetected For More Than A Year, Sources Say

Jun 11, 2015, 4:59 PM ET

By MIKE LEVINE

The massive hack into federal systems announced last week was far deeper and potentially more problematic than publicly acknowledged, with hackers believed to be from China moving through government databases undetected for more than a year, sources briefed on the matter told ABC News.

"If [only] they knew the full extent of it," one U.S. official said about those affected by the intrusion into the Office of Personnel Management's information systems.

It all started with an initial intrusion into OPM's systems more than a year ago, and after gaining that initial access the hackers were able to work their way through four different "segments" of OPM's systems, according to sources.

Much of that data has been stored on OPM systems housed by the Department of the Interior in a Denver-area data center, sources said. And one of the four "segments" compromised held forms filled out by federal employees seeking security clearances.

As ABC News previously reported, the 127-page forms -- known as SF-86's and used for background investigations -- ask applicants for personal information not only about themselves but also relatives, friends, and potentially even college roommates.

OPM insists the information compromised by the intrusion into its systems does "not [include] the names of family members."

"Family members of employees were not affected by this breach," OPM says on its website.

However, U.S. officials speaking on the condition of anonymity say unequivocally such information was put at serious risk by the OPM hack. Of utmost concern are U.S. employees stationed overseas, including in countries such as China, whose government would covet personal information on relatives and contacts of American officials living in the communist country, according to officials.
Now you may be saying: Gee, the only thing that could make this worse is if they got information about regular citizens, too.
Federal investigators are trying to determine whether the massive hack into federal systems announced this past week impacted far more than the estimated 4 million current and former government employees already acknowledged by the Obama administration, sources familiar with the matter told ABC News.

In particular, investigators are considering the possibility that private citizens who never worked for the U.S. government may have also had personal information compromised, sources said.

At the heart of concern are forms filled out by federal employees seeking security clearances. The forms -- known as SF-86's and used for background investigations -- were exposed after hackers infiltrated the Office of Personnel Management's information systems in December, according to the sources.

Acting as the government's human resources division, OPM conducts about 90 percent of background investigations for the federal government. And federal employees who submit the SF-86 forms provide personal information not only about themselves but also relatives, friends, and potentially even college roommates.
Do you know anyone who works for the government?
Well, you may be in the files, then.
Every single day under this dissembling, incompetent, psychopathic regime is like taking the lid off the Ark of the Covenant, just to see what horrors may lurk inside.
Because, you know: YOLO.
On the Job Three Days a Week, Four Hours a Day:

posted by Ace at
06:44 PM
|
Access Comments