« Jerry Seinfeld Just Isn't Buying This Political Correctness Crap
|
Main
|
Morning Thread (6-11-2015) »
June 10, 2015
Overnight Open Thread (6-10-2015)
The new bed was perfect. But it meant the old bed had to go. With no small amount of huffing / puffing my wife and I dragged off the mattress and put it in the sun porch, but how to get it downstairs and out on the boulevard for the trash persons?

Answer: close the door to the sun porch and forget about it. Eventually one's wife will ask "is that going to stay there forever?" and you can say, if you are so bold, of course not; in the short term the house will fall down. In the long term the sun will expand in a fiery ball of all-consuming destruction before it collapsing into a dense brooding cinder. Not sure I get your point. Nothing lasts forever. I used to think the universe would eventually contract back into a single point then begin again in an inconceivable explosion, an idea that made the birth and death and rebirth of the firmaments something akin to the rise and fall of breath, but I'm starting to think that universes pop out of black holes in an endlessly renewing sequence of creation, with the old universes eventually fading away through heat death like an expired gust of life that takes a billion billion years to exhale and fade away. I'd like it to be so, because it's intellectually and emotionally satisfying, and that's should make one suspect of the theory. The laws of the universe are not written with our own happiness in mind. The universe is pitiless; the only act of grace it contains is the creation of circumstances in which intelligent life can arise, behold it, and seek out its mysteries. Which is a bit self-centered, really. It's like having kids just so they can write your biography.

You look irritated, dear.

-- James Lileks
Why Does Ursula K. Le Guin Hate Amazon?
Mostly because she's old (85) and she doesn't like capitalism. Here's her rant:
[Amazon's] ideal book is a safe commodity, a commercial product written to the specifications of the current market, that will hit the BS list, get to the top, and vanish. Sell it fast, sell it cheap, dump it, sell the next thing. No book has value in itself, only as it makes profit. Quick obsolescence, disposability - the creation of trash - is an essential element of the BS machine. Amazon exploits the cycle of instant satisfaction/endless dissatisfaction. Every book purchase made from Amazon is a vote for a culture without content and without contentment.
And here is Tyler Cowan's rebuttal:
The same argument was made in the late 1990s against chain bookstores like Border's. It wasn't a good argument then (see Tyler's masterpiece, In Praise of Commercial Culture) but at least at that time it was debatable. Le Guin's attempt to resurrect the argument today is bizarre. Does anyone doubt that it is easier to buy a niche book today than it ever has been in the entire history of the world? Indeed, does anyone doubt that it is easier to buy a Ursula K. Le Guin book today than it ever has been in the entire history of the world?

Larger markets support greater variety. A bookstore that only sells locally can't stock many books. It's the smaller store that fears taking a risk because the opportunity cost of shelf space is so high. Amazon lowers the cost of stocking books through efficient logistics and by warehousing in relatively low-cost areas (subject to being close to markets). The fixed costs of distribution are then spread over a much larger (inter)-national market so it pays to stock many more books.

Amazon makes a lot of money selling niche books. The precise numbers are debatable because Amazon doesn't release much data but Brynjolfsson, Hu and Smith estimated that the long-tail accounted for nearly 40% of Amazon sales in 2008, a number that had risen over time. Indeed, since costs aren't that different it's not obvious that Amazon makes much more from selling a million copies of a single book than from 10 copies of each of 100,000 books (especially if they are ebooks).
In fact Amazon caters to niche interests and makes books on esoteric subjects economically viable by connecting them to customers with those specific interests anywhere in the US at any time.
The Hits Just Keep Coming For Baltimore Prosecutor Marilyn Mosby
Not only did she file a gag order request in the wrong court but it turns out that she may have helped set up the conditions for Freddie Gray's arrest in the first place:
Second, it has been revealed that Mosby directed Baltimore police to ramp up narcotics patrols with increased "targeting" at an intersection near where Freddie Gray was arrested. Mosby's directive does not, of course, bear on the question of whether police officers committed crimes in their treatment of Gray after he was arrested. An order to ramp up patrols isn't an invitation to injure people.

However, Mosby's directive seems to undercut what's left of the criminal charges she filed in connection with Gray's arrest, as opposed to his treatment thereafter.

...Here's where her directive to target the location of the arrest for ramped up narcotics patrols comes into play. As Megyn Kelly and Trace Gallagher pointed out last night, the Supreme Court has ruled that reasonable suspicion is enough to stop an individual who flees unprovoked in a high crime area. Mosby's directive will make it difficult for her to argue that the area from which Gray fled is not a high crime area.
Currently NATO = A Bunch of Free-riders + US + Canada
Oh and fuck you Germans. The bill for American troops putting their asses on the line to protect you from the Russkies all during the cold war will be arriving shortly. I suggest you pay it and have a nice shot of STFU.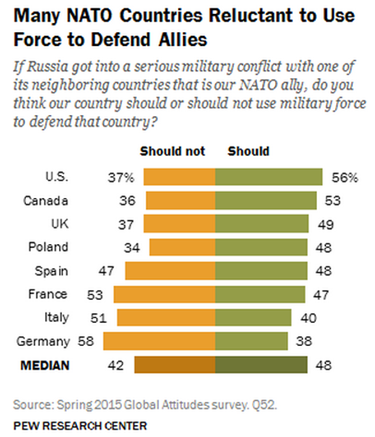 James Delingpole: Jonathan Chait is Talking Chait When He Writes About Climate Change
Yep it's a load of Chait all right.
Bob Costas is Now A H8ter Transphobic Thought-Criminal. Also Joy Behar.
We Must Hunt Down This Robert S McCain Monster And Get Him Kicked Off the Internet!!!!
He accurately quoted a Tumblr Feminist and therefore must lose his job and become a social pariah doomed to roam the internet wastelands forever begging for social justice expiation.
Check it out. He "wrote an article" on me. He victim blames me the entire time. He hates that I am bi. He thinks I'm insane since I have mental illnesses.

We need to get him off the internet.

https://twitter.com/rsmccain This is his twitter.

Please report him for harassing me!!! And report other abusive things he says to or about other people.
Is the Muslim Diet Coke Girl's Story Another Hate Crime Hoax?
Well given that this wasn't her first ride at the outrage rodeo probably yes.
Into Darkness: When The Victim Isn't Blameless
In 2011 Tina Nash's eyes were crushed by her thug chav boyfriend leaving her blinded. Yet it's also clear that all along Nash had rejected and sabotaged the best efforts of many people trying to help and protect her. She even committed perjury in an attempt to keep her thug boyfriend from going to jail for brutally beating her. For his attack her boyfriend, Shane Jenkin, was eventually sentenced to life in prison. And Nash has since moved on in spite of her blindness - or perhaps not:
In her book, Tina Nash describes how she tried bravely to get on with life after being blinded. After she finished the book, she found a new boyfriend. He has just been sent to prison for assaulting her. O brave new world, that has such people in it!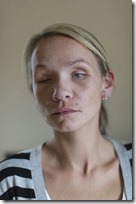 How the Red Cross Raised Half a Billion Dollars For Haiti and Built Just 6 Homes
Well maybe they were really, really nice homes.
CAIR Rolling the Lawfare Dice and Losing
A recent tactic by CAIR has been to sue private individuals and demand all private emails and data as well as damages. This is the third time they've sued Davis and lost.
In a case that illustrates what has become known as "lawfare" - the use of legal maneuvers to threaten, intimidate or overwhelm critics of an Islamic agenda - CAIR was ordered this week to pay compensation for its confrontational approach to Zaba Davis.

"CAIR's abuse of federal subpoena power is analogous to Shariah-adherent jihadists threatening violence against anyone who, in their perverse view, insults their religion or Muhammad. When you threaten people with enough violence or litigation, the media and the self-anointed talking heads on cable TV and radio begin to lecture us about 'civility' and 'provocation' not because criticisms of some fundamental aspects of Islam are wrong or in and of themselves uncivil or objectively provocative, but because these pundits are frightened themselves of standing up to these bullies - whether they be violent jihadists or lawfare jihadists like CAIR."
So Like What's Up With the Beta Lilt?
Duct Tape: Saving Soldiers and Astronauts for 70 Years
In 1943, Vesta Stoudt had a job in a munitions factory where ammo cases were sealed with paper tape and melted wax. Worried the cases were too hard to open on the battlefield, Stoudt proposed a fix: Use waterproof cloth tape instead. Johnson & Johnson adapted surgical adhesive tapes to Stoudt's specifications, and soldiers eventually repurposed the stuff for tent and boot repairs (they dubbed it 100-mph tape because it could hold together a speeding jeep). After the war, contractors employed it to hold together heating vents, and it came to be known as duct tape. But that was just the start. The combination of materials-a moisture-resistant layer of polyethylene, a strength-giving cloth mesh, and a sticky, rubber-based adhesive-have made duct tape the ultimate DIY product. It can fix a lawn chair, fasten a strap to a guitar, or be crafted into a wallet. Astronauts swear by it too: It was a key component in the repair job that saved Apollo 13.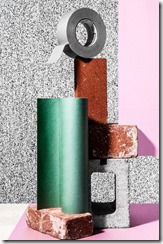 Tonight's post brought to you by Miami palaces versus cozy Chappaqua cottages: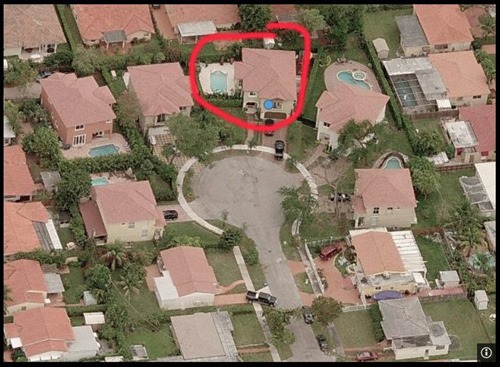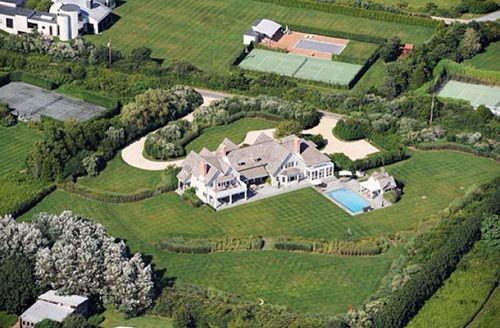 Notice: Posted by implicit permission of AceCorp LLC. All units relate. All units. Norman, coordinate.

posted by Maetenloch at
11:20 PM
|
Access Comments