« Open Thread: Patriot Act/USA Freedom Act Debate
|
Main
|
Morning Thread (6-1-2015) »
May 31, 2015
Overnight Open Thread (5-31-2015)
Privilege is not the same thing as "entitlement." Entitlement means taking one's advantages in life for granted, as if they are part of the normal order of things, and not realizing where they came from or what made them possible. Which usually means frittering away all of those advantages by failing to take the initiative to accomplish anything of your own.

In fact, one of the most important advantages you can give your kids is a lack of entitlement, the ethos of knowing that he has to work for what he wants in life. One of the great secrets of the middle class strivers is that they realize lack of entitlement is a "privilege" that will give their children a leg up on the spoiled rich kids.

-- Robert Tracinski in Privilege Comes Dressed in Overalls and Looks Like Work
Look, many have been angry at me because I refuse to be angry, bitter, or full of grievances, and some will be angry at you for not becoming agents in their most recent cynical causes. Don't worry about it. No monuments are ever built to cynics. Associate with people who add to your lives, not subtract; people you are comfortable introducing to the best people in your lives-your parents, your family, your friends, your mentors, your ministers.

-- Justice Clarence Thomas to the 2008 graduating class of the University of Georgia
Rand Paul: 'ISIS Exists Because of the Hawks in Our Party'
And so Rand manages to disqualify himself from the nomination nearly a year before the first vote is ever cast. This is from his Wednesday appearance on MSNBC's Morning Joe.
"I would say it's exactly the opposite. ISIS exists and grew stronger because of the hawks in our party who gave arms indiscriminately, and most of those arms were snatched up by ISIS," said Paul. "These hawks also wanted to bomb Assad, which would have made ISIS's job even easier. They created these people."
Why is this disqualifying?
1. He's simply wrong. The US did not create ISIS. At worst you could point to certain opposition groups and their US-arranged arms falling under the control of ISIS but that is NOT creation in any sense. And whatever blame for the marginal impact this might have had on ISIS's strength falls on the Obama administration rather than the GOP members of congress that Rand disagrees with.
2. It's a revealing sign that Rand does buy into the world-view of his father - which has always been my concern about him. Here I'll note that his comment reveals a 'Blame America First' attitude that you'd expect to see coming from another party's candidate. This is also why when it comes to foreign foreign policy the Left and the Libertarian party's point of view are functionally equivalent. It's the narcissism of seeing America as first causes of everything bad in the world.
3. He handed a sound-bite weapon to the Democrats for no good reason. Part of being a qualified candidate is discipline and the ability to keep from being trolled by the media, the opposition, and even by your own self. Rand failed.
I've allowed Rand and his campaign a few days to 'correct' these statements or just admit he goofed and retract them but so far nothing. Plus you also have the fact that his PAC just released a Birther attack on Ted Cruz.
So I'm done with Rand Paul for president. That doesn't mean that there's not a place for him in the GOP and politics - but clearly that place should not be the White House.
Feminist Pundit: Why I Make Men Pay For Dates
Could it be because she accepts heteronormative  gender roles of courtship or perhaps just wants a man who can treat her nice? Nope - you see it's all a form of reparations for male privilege.
In other words, a man who pays for a date is merely compensating for society's imbalance and inequality. He is restoring equality. This is especially true in dating White or Asian men who - statistically speaking - has a weekly median income of nearly 2-3 times that of women of color.
I have a feeling that paying for dates would only be the first of many, many reparations that a boyfriend of Ms. Drayton would be on the hook for.
Connecticut Legislature Working on Bill to Control the Sexual Mating Sequence Among Young People
Amherst Sued for Expelling an Innocent Man Over Rape Claim
And with all the usual aspects - charges filed a year later, exculpatory texts ignored, no due process - that we've come to expect of campus witch hunts.
Hillary's Old Friend, Sid Vicious
I've heard it said that Blumenthal's legendary viciousness was a response to attacks against the Clintons during the 1990s - "the Clinton Wars," as he calls them - which featured some pretty wild conspiracy allegations against the First Couple. Don't believe it.

During the 1980s, Blumenthal became alarmed by the rise of conservatism as an intellectual-political movement. As a reporter for the Washington Post, he attacked those whom he viewed as in the vanguard of that movement, especially, it seemed, if they happened to be Jewish. Among his targets were Elliott Abrams (who, Blumenthal thought, didn't take John Lennon's death seriously enough), Richard Perle, Michael Ledeen, and David Horowitz, who writes about Sid's viciousness here.

...Blumenthal's vehicle for attacking the Ledeens, and many other conservatives, was a lawsuit he filed against Matt Drudge, who had accused Sid of beating his wife (Drudge would retract the accusation). Blumenthal had his lawyer subpoena for deposition Michael and Barbara Ledeen and approximately two dozen other critics of the Clintons. He also subpoened the records of the Independent Women's Forum.

Blumenthal's purposes were two-fold. First, he wanted to harass the Clintons' critics. Second, he wanted to conduct a fishing expedition into "the vast right wing conspiracy" that he and Hillary had invented.
The fact that Hillary kept Blumenthal on the Clinton payroll all the way to the present tells you exactly what kind of person she is and what a Hillary presidency would be like.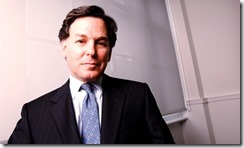 AR-15 Potato Cannon, Because, Why Not?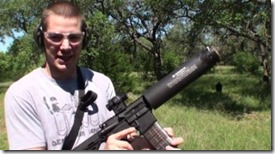 Well I For One Welcome the New RoboWarg Overlords
California OSHA to Require Goggles on Porn Stars
Last week, California's Division of Occupational Safety and Health Standards (OSHA) proposed a new raft of safety standards for porn production sets in the state, raising ire and eyebrows in the process. The standards, which have yet to be finalized, fill 21 pages and detail a wide range of new safety protocols actors and their employers would have to abide by on set. Nestled among them is a provision about "eye protection." That's right, goggles. Goggles, to be worn by porn actors, in porn films.
Well I guess the goggle fetishists are gonna happy about this.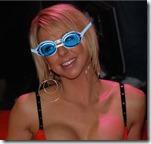 The MacGyver Husband of the Year Award Goes to This Guy
Wife's engagement ring goes down a vent so what to do?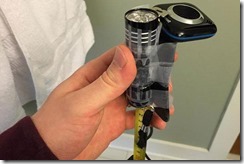 Anheuser-Busch Cans Drinking Water for TX, OK Flood Victims
I remember the local Anheuser-Busch brewery doing this during the 1994 Northridge earthquake and having their supply trucks drive through the San Fernando valley handing out cans. In fact I actually got a couple when they came by where I was living at the time. Well it turns out that this is a long-standing tradition for the company.
This is not the first time Anheuser-Busch has come to the aid of disaster-affected areas. After Hurricane Sandy, the beer company produced a whopping 44,000 cases of water for victims.

According to an ABC News report, Anheuser-Busch has been mass producing drinking water for disaster relief since the San Francisco earthquake of 1906 and has donated over 70 million cans of water since 1988.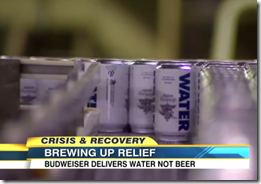 Weekly Commenter Standings
Top 10 commenters:
1 [448 comments] 'Vic  We Have No Party' [62.90 posts/day]
2 [444 comments] 'Mike Hammer, etc., etc.'
3 [347 comments] 'Thunderb'
4 [306 comments] 'Ricardo Kill'
5 [288 comments] 'SMFH at it all'
6 [273 comments] 'Nevergiveup'
7 [270 comments] 'rickb223 Straight, Conservative Clinger'
8 [262 comments] 'Lizzy'
9 [258 comments] 'Nip Sip'
10 [257 comments] 'Anna Puma (+SmuD)'
Top 10 sockpuppeteers:
1 [52 names] 'Cicero (@cicero)' [7.30 unique names/day]
2 [44 names] 'Fa Cube Itches'
3 [40 names] 'I am become death, the destroyer of UNIX systems'
4 [39 names] 'Mike Hammer, etc., etc.'
5 [39 names] 'some random meathead'
6 [38 names] 'Prince Ludwig the Indestructible'
7 [37 names] 'Turd Ferguson'
8 [35 names] 'Count de Monet'
9 [35 names] 'Hollyweird'
10 [34 names] 'Ready For Hillary!!11!!'
The group. Banned on 12 universities.
Where it's at - the Twitter
Tonight's post brought to you by don't tread on me or your balls will pay: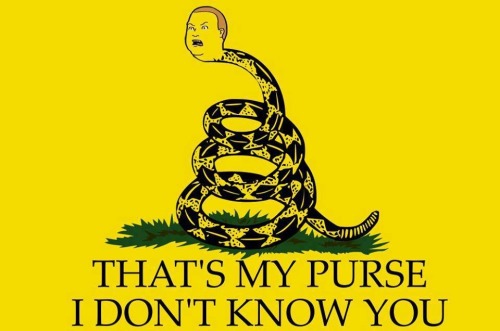 Notice: Posted by permission of AceCorp LLC. Please e-mail overnight open thread tips to maetenloch at gmail. Otherwise send los tipos to Ace.

posted by Maetenloch at
11:18 PM
|
Access Comments