« Rubio: Christianity Is On the Edge of Being Declared a Hate Crime
|
Main
|
Morning Thread (5-27-2015) »
May 26, 2015
Overnight Open Thread (5-26-2015)
Quote of the Day I - A Fella Could Have a Pretty Good Weekend in Vegas With All This Stuff Edition
An upcoming workshop scheduled to take place at the University of Wisconsin-Madison aims to teach campus radicals and socialists how to manipulate campus resources to advance their agenda. One of the group's overall goals, according to their website, is to "reveal and challenge the North American university as a site working at the junction of settler-colonialism, neoliberal capitalism, hetero-patriarchy, white supremacy and other systems of domination and exploitation." The event includes sessions investigating what it means to be a thief, how to construct political narratives, and how to destabilise hegemonic spatial representations.
Being expected to pay your bills as agreed - say, those misspent student loans - is, we learn, a "means of oppression." Because destabilising hegemonic spatial representations is something that someone else should be forced to pay for.

-- David Thompson
"The line between free speech and X" is often the rhetorical equivalent to "the line between vegetables and rutabagas": the author doesn't have a coherent argument that rutabagas aren't vegetables, but doesn't like rutabagas and thinks you shouldn't either.

-- Popehat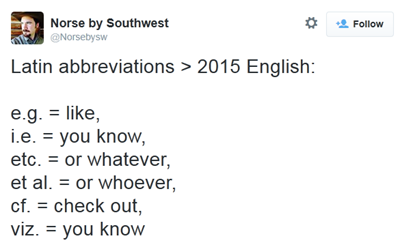 Robert Tracinski: Why is the Angry Left So Angry?
In short: immanentizing the eschaton.
For the secular leftist, the end state is social and necessarily political. It is all about getting everybody else on board and herding them into his imagined utopia. There are so many "problematic" aspects of life that need to be reengineered, so many vast social systems that need to be overthrown and replaced. But the rest of us are all screwing it up, all the time, through our greed, our denial, our apathy, our refusal to listen to him banging on about his tired socialist ideology.

For the Christian, the ideal end state is safely in the next world and therefore is never in doubt. For the individualist, it's in his own life, and it's mostly under his direct control. For the leftist, however, it is all outside his control. It requires other people, a lot of other people, and those SOBs usually refuse to cooperate. Talk about rage-inducing.

If the whole focus of your life is on getting everybody else to agree with you on every detail of your politics and adopt your plans for a perfect society, then you're setting yourself up to be at war with most of the human race most of the time.

Which means an awful lot for the Angry Left to get angry about.
Amazing New Ideological Breakthrough: White People No Longer Necessary for White Privilege and White Supremacy
He Who Controls the Past, Controls the Future as Well as Current Policy
Hillary Pulls the Old Jimmy Carter 'Stunt Luggage' Ruse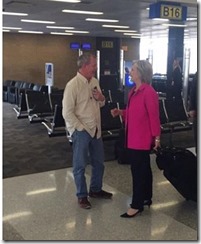 Honoring the Amazing Life of Corporal Tibor 'Ted' Rubin
Almost certainly he's the only human being ever to survive both a Nazi concentration camp and a North Korean POW camp and to eventually be awarded the Medal of Honor. There's an amazing movie in his life story  - if only Hollywood was willing to make it.
He was born in Hungary in 1929, and at age 15 was sent to Mauthausen concentration camp in Austria. His first day there an SS captain told the assembled, "None of you will get out of here alive." Ted turned to the man next to him and said, "Nice fellow." Ted survived the next 14 brutal months of captivity, but most of his family perished. His father died in Buchenwald. His ten-year-old sister Elonja was sent to the gas chambers at Auschwitz, and his mother Rosa, who was slated for forced labor, chose instead to face death with her daughter. Mauthausen was liberated by the U.S. 11th Armored Division on May 5, 1945. With nothing left for him in Hungary Ted emigrated to the United States. He promised himself that he would show his appreciation to the country that gave him his freedom, and saved his life.

Ted joined the Army in February 1950, and five months later landed in Korea with the 3rd battalion, 8th Cavalry Regiment, one of the first American units sent to help repel North Korean invasion forces. Ted was soon involved in the fighting withdrawal to the Pusan perimeter. In one engagement near Chirye, Ted's company was redeploying from one hill to another, and he volunteered to stay behind to keep the enemy guessing until the movement was completed. As Corporal Leonard Hamm relates, "the North Koreans, thinking the hill was still occupied by a whole company, made an all out offensive with all their available troops. PFC Tibor Rubin had stocked each foxhole with grenades, and during the attack the following morning made his way running from foxhole to foxhole, lobbing, one after the other, grenades down upon the enemy, he became almost hysterical in his actions but he held the hill."

For this and other actions, Ted's immediate superiors recommended him for the Medal of Honor. However, before the paperwork could be processed these officers were killed, and a sergeant who might have sent the papers up refused to do so because Ted was Jewish. "Not on my watch," he said. After the Inchon invasion, the 8th Cavalry Regiment moved north towards the Chinese border, and was at the forward edge of the U.N. offensive when the Chinese Red Army entered the conflict. Ted's battalion was destroyed at the Battle of Unsan in early November 1950, while fighting a delaying action against Chinese forces swarming south from the Yalu. Hundreds of Americans were captured, among them Ted, who had manned a machine gun to hold off the enemy as the rest of the unit attempted to withdraw.
And then his life got really interesting.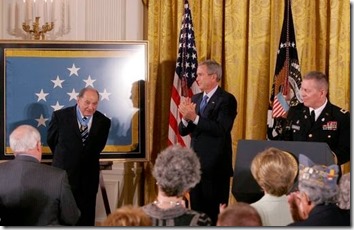 The Horrible, Bad, Bad Racism of Serving Mexican Food at a Sci-Fi Event
You can see why this is problematic right? No? Then try relaxing your mind, working outside the logic box, and coming up with the most racist thoughts that those other bad people must have in their heads. Ok see it now?
Yes, it's ludicrous and pernicious, and not at all accidental. Dr Golz and her peers are in effect saying to students, "You should want to be the guy who bitches about the alleged racist subtext of party snacks. And if you do choose to behave that way, we'll reward you and flatter you and make you feel important, while making other people jump through clown hoops to appease the feelings you pretend to have." And the more implausible and contrived the claim of victimhood is, the more status points accrue, supposedly on account of the complainant's heightened sensitivity and mental prowess. He has fathomed an injustice mere mortals cannot see.

And bewildered onlookers are expected to pretend that this is a high and noble function of an academic institution.

New ONT Feature - The ISIS View: Slave-Girls or Prostitutes?
By Umm Sumayyah Al-Muhajirah, ISIS magazine columnist. [No this is not satire silly kuffir.]
Saby (taking slaves through war) is a great prophetic Sunnah containing many divine wisdoms and religious benefits, regardless of whether or not the people are aware of this. The Sirah is a witness to our Prophet's (sallallahu 'alayhi wa sallam) raiding of the kuffar. He would kill their men and enslave their children and women. The raids of the beloved Prophet (sallallahu 'alayhi wa sallam) convey this to us....

The scholars of Sirah mentioned that the Prophet (sallallahu 'alayhi wa sallam) took four slave-girls as concubines, two of them being Mariyah al-Qibtiyyah and Rayhanah an-Nadriyyah [Zad al-Ma'ad].

...Yes, Allah has opened the lands for His awliya', so they entered and dispersed within the lands, killing the fighters of the kuffar, capturing their women, and enslaving their children.

I write this while the letters drip of pride.

Yes, O religions of kufr altogether, we have indeed raided and captured the kafirah women, and drove them like sheep by the edge of the sword. And glory belongs to Allah, to His Messenger, and the believers, but the hypocrites do not know!
But then he had to go there.
And who knows, maybe Michelle Obama's price won't even exceed a third of a dinar, and a third of a dinar is too much for her!
Where everything is nearly free and no one has to work too hard...you may say they're dreamers, but they're not the only ones...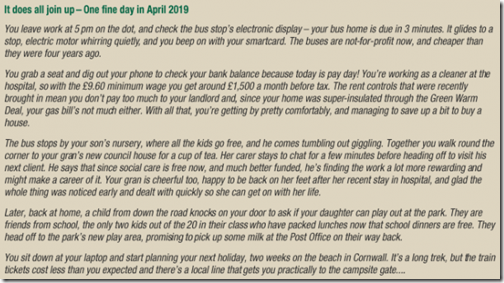 Millionaire Dot-Com Adulteress Says Women Too Weak to Negotiate Salaries
Ellen Pao, interim chief executive of Reddit, announced last month a ban on salary negotiations at the social media company. Her stated goal: to eliminate the persistent disadvantage that women have at the bargaining table.

..."Men negotiate harder than women do and sometimes women get penalized when they do negotiate," Pao said. "So as part of our recruiting process we don't negotiate with candidates. We come up with an offer that we think is fair."
According to Feminists women are akin to mentally challenged children who must be protected and coddled from a harsh patriarchal world, and also Sisterhood is Powerful - well unless she happens to dig your husband.
Two exit questions:

1) Do you think Ellen Pao tried to negotiate her salary before taking the job at Reddit?  Or do you think she said, "I am a girl.  I must obey and accept whatever is offered" without asking for more?

2) Given her history, do you think the Reddit's board of directors should try to keep her away from male employees who are married?
If it was good enough for ole Vincent P., it works for me.
On November 21, 1975, horror movie icon Vincent Price appeared on The Tonight Show with Johnny Carson and proceeded to horrify the audience with his strange and abhorrent behavior. He cooked salmon in a dishwasher.

Price was a gourmet cook, which is another story entirely. The real takeaway here is that he may have pioneered-or at least popularized-the art of dishwasher cuisine, using the appliance's steam-filled enclosure to poach food in a manner MacGyver would envy.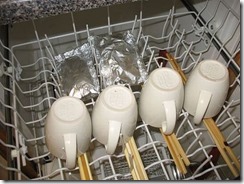 20 Illustrated Guides Every Manly Man On Earth Should Know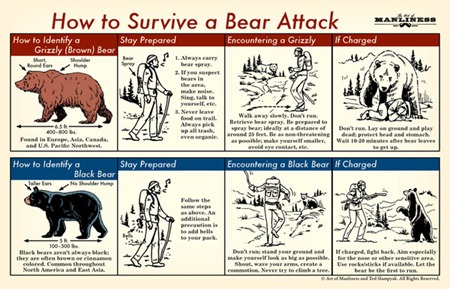 The Yahoo group is for closers only.
Teh Tweet!
Tonight's post brought to you by okay that was just the pot talking: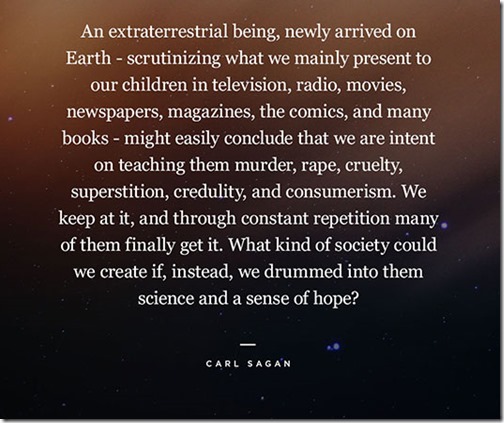 Notice: Posted by el permission de la AceCorp SA de CV. Please e-mail overnight open thread tips to maetenloch at gmail. Otherwise send tips to Ace-holio. Also do NOT touch the hegemonic spatial representation in the rec room. Ace is doing it for a school project and it's rather sensitive.

posted by Maetenloch at
10:44 PM
|
Access Comments