« Dispatch From The IDF Field Hospital, Nepal [CBD]
|
Main
|
E3 Predictions (Gaming post) »
May 10, 2015
Open Thread: Honoring WWII Heroines [Y-not]
By now you've probably seen that the London rioters decided to deface a memorial commemorating women who helped win WWII.
In honor of those women, and of Mothers Day, here's a post about amazing women.
A couple of years ago (yeah, it's "old") Mental Floss published a list of WWII heroines. Check it out. There are some amazing stories that I'd never heard before.
I decided to learn more about Krystyna Skarbek: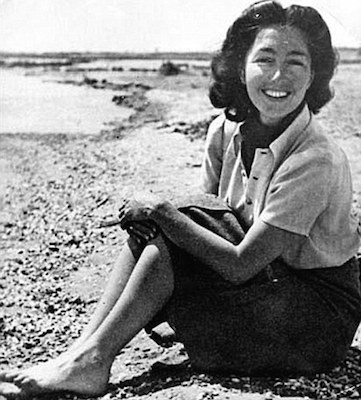 Krystyna Skarbek (later Christine Granville) was the daughter of a Polish Count and the granddaughter of a wealthy Jewish banker. Skarbek's second husband was a diplomat, and they were together in Ethiopia when World War II broke out. Skarbek signed up with Britain's Section D to return to Poland through Hungary and facilitate communications with the Allies. Impressed with the "flaming Polish patriot," the British intelligence service accepted her plan. Beginning in 1939, Skarbek worked to organize Polish resistance groups and smuggle Polish pilots out of the occupied nation. She was arrested by the Gestapo in 1941, but faked a case of TB by biting her tongue until it bled. They let her go after hours of interrogation. Skarbek and her partner Andrzej Kowerski went to the British embassy and received new identities as Christine Granville and Andrew Kennedy. They were smuggled out of Poland through Yugoslavia to Turkey, where they were welcomed by the British.

In Cairo in 1944, Granville and Kennedy founded themselves persona non grata because the Polish group they had been working with, the Musketeers, had been compromised by German spies. Granville could not be sent back to Poland, and instead trained as a radio operator and paratrooper. After D-Day she was dropped into France, but her assigned resistance area was overrun with Germans, so she escaped, hiking 70 miles to safety. She then worked in the Alps to turn Axis fighters. Granville's success rate was almost supernatural and she took extraordinary risks to pull off further capers. The most famous was when she outed herself as a spy to French officials working for the Gestapo, and arranged a prisoner release by threats and promises of money. Granville and the prisoners made it out alive, which secured her reputation as a legendary spy.
She was never able to return to Poland, remaining in the West and receiving many honors from the British. She died tragically, being murdered by a man who was obsessed with her. You can read more about her here.
It turns out this woman, who was quite beautiful imho, was thought to be the inspiration for at least one of the Bond Girls: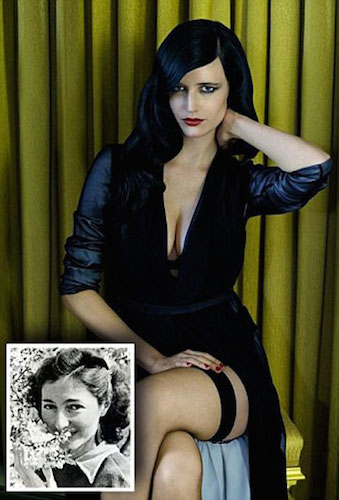 "Casino Royale's" Vesper Lynde was said to be inspired by Krystyna Skarbek.
This ties in nicely with another topic I was toying with earlier this week: who are the hottest Bond women?
My vote is for Luciana Paluzzi, who played Fiona Volpe.
Here's a picture of her in younger days: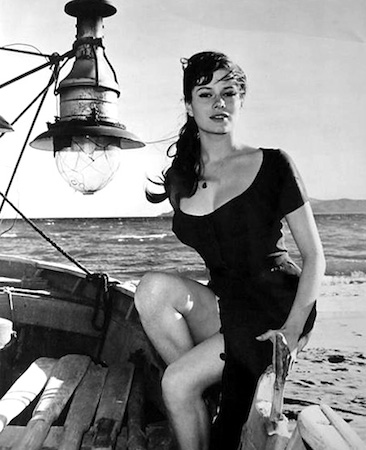 I think she's a complete bombshell in Thunderball.

Tell us about the women* who inspire you.
*For balance, I promise to do a similar post on Father's Day, mixing tales of heroic men for the morons with beefcake for the 'ettes.


posted by Open Blogger at
12:58 PM
|
Access Comments