« Food Thread: Chag Sameach, Y'all [CBD]
|
Main
|
Morning Thread (4-6-2015) »
April 05, 2015
Overnight Open Thread (4-5-2015)
Work with me a little bit to follow this logic [of Tomasky's]. If the government says gay marriage is legal, then it is required for all private citizens to approve of and cooperate with it. That which is not forbidden is mandatory. Now, when we say that gay marriage is legal, what we actually mean is that the government is required to offer and recognize these marriages. But Tomasky assumes that what the state must do, private citizens must do also. If a law binds the actions of the state, it is also binding on Mr. and Mrs. John Q. Public. There is no distinction, in Tomasky's mind, between government action and private action. It's that old principle of tolerance: 'Everything within the state, nothing outside the state, nothing against the state.'

-- Robert Tracinski
RFRA: Not Like Jim Crow Laws at All
It's the Jim Crow law of our time." That exact quote, or one very much like it, has come from the mouths of reporters, editorialists, activists, corporate CEOs, and, of course, politicians, all because of Indiana's Religious Freedom and Restoration Act. (RFRA)

The other day I wrote a column arguing that it's ridiculous to compare Indiana's RFRA to Jim Crow laws. It was obvious, at least to me, that lots of people didn't really understand what RFRA was. What I failed to appreciate is that perhaps even more people didn't really know what Jim Crow laws were.
When Reconstruction came toward the end of the 19th century, racist Southern politicians, all Democrats, who never much liked economic liberty (duh - they liked slavery), slinked back into power. They started passing laws that made it hard or illegal for blacks to move freely for work. Vagrancy laws basically made it illegal for blacks to be unemployed, even when simply switching jobs. It became illegal to solicit labor across state lines, etc.

While plantation owners liked these statist economic regulations, other businesses didn't. Southern streetcar businesses often opposed the forced separation of black and white passengers on the grounds that it was simply a burdensome regulation (requiring more cars, more conductors, and offending valued customers, etc.).

Economist Thomas Sowell recounts how streetcar companies in Mobile, Montgomery, Augusta, Savannah and other Southern cities defied Jim Crow laws passed in the late 1890s and early 1900s, sometimes for years, only relenting when the conductors were arrested and fined for disobeying the law.

...Comparing RFRA laws to Jim Crow laws turns all of this on its head. Jim Crow laws forced tolerant businesses to be intolerant of blacks. No one, anywhere, is suggesting that people who want to do business with same-sex couples should be barred from doing so. The argument is whether the government should force a few ardent Christians (or Jews or Muslims) to participate in a ceremony that violates their faith.
Note the key distinction between state-enforced actions under Jim Crow and current individual choices made due to religious beliefs.
Owners of Indiana Pizza Parlor Go Into Hiding Over Threats, Even as GoFundMe has Raised over $840,000 for Them
Answer for Christian Businesses: Use a 'Terms of Service Agreement'
This seems too simple but I also can't see why it wouldn't work.
PolitiFact Deeply Investigates Gov. Walker's Sweater Purchase From Kohls For $1
And is forced to declare it 'true'.
HuffPo Outraged That Kansas Wants to Prohibit Welfare Recipients From Spending Benefits on Liquor, Fortune Tellers, or Cruises
US Government Abandons Americans in Yemen
US citizens trying desperately to leave war-torn Yemen fear they have been left to their fate by their own government as fighting escalates between rebel fighters and Washington's allies.

Saudi-led air strikes against Shia Houthi rebels have prompted urgent warnings about dangers to civilians, and several countries have evacuated their civilians, including China, India, Pakistan and Somalia.

But the US has not followed suit, despite having three navy ships in nearby waters, including the frigate USS Simpson and the destroyer USS Sterett in or near the Gulf of Aden.
Hugo Awards Nominations Swept by Anti-SJW, Anti-Authoritarian Authors
After years of leftist writers proposing slates of SJW authors for nomination Larry Correia and Brad R. Torgersen and others struck back trying make the Hugo awards more inclusive to fans of all political persuasions.
And the progressive cliques are not happy. Here are the editors of Tor books having a freak-out because the 'wrong' fans are getting involved in the awards:
"Those of us who love SF and love fandom know in our hearts that the Hugo is ours. One of the most upsetting things about the Sad Puppy campaigns is that they're saying the Hugo shouldn't belong to all of us, it should just belong to them.

"The Hugos don't belong to the set of all people who read the genre; they belong to the worldcon, and the people who attend and/or support it. The set of all people who read SF can start their own award."
And comes away with a smile on his face.
Do You Know Who This Monster Is?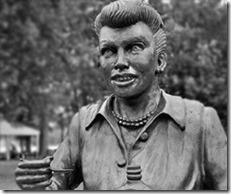 Important Safety Tip for the Morons: Do NOT Taunt Happy Fun Anaconda with Stick
The 10 Best Twilight Zone Episodes
I managed to see all of these as a kid since Twilight Zone was a cheap way for independent stations to fill odd programming hours. If you haven't seen them, you should.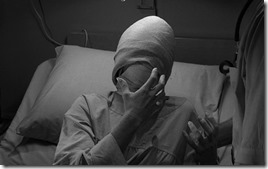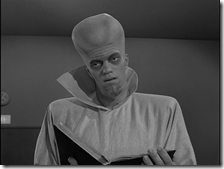 Weekly Commenter Standings
Top 10 commenters:
1 [607 comments] 'Mike Hammer, etc., etc.' [85.18 posts/day]
2 [512 comments] 'Zap Rowsdower'
3 [467 comments] 'Ricardo Kill'
4 [464 comments] 'Nip Sip'
5 [427 comments] 'Soothsayer, Inc. -- The King Unwilling'
6 [391 comments] 'Misanthropic Humanitarian '
7 [384 comments] 'rickb223 </s></b></i>'
8 [384 comments] 'mynewhandle'
9 [373 comments] 'toby928(C)'
10 [360 comments] 'Anna Puma (+SmuD)'
Top 20 sockpuppeteers:
1 [138 names] 'The Political Hat' [19.37 unique names/day]
2 [58 names] 'steveegg'
3 [58 names] 'that pill bug researcher'
4 [55 names] 'LizLem'
5 [53 names] 'Blue Hen'
6 [51 names] 'wth'
7 [47 names] 'Fa Cube Itches'
8 [45 names] 'Prince Ludwig the Indestructible'
9 [37 names] 'Uncle Busyhands'
10 [36 names] 'Beefy Meatball'
The group. Never heard of it.
Where it's at - the Twitter
Tonight's post brought to you by news you can use: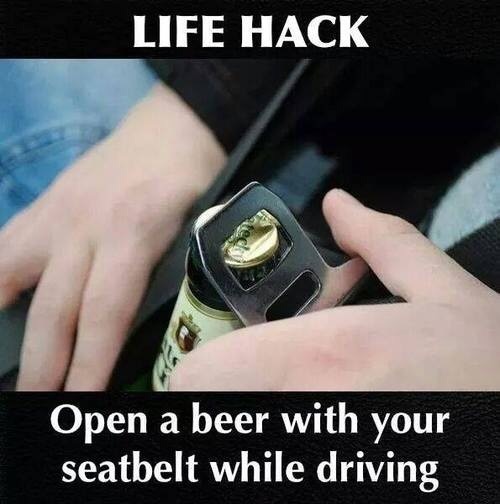 Notice: Posted by permission of AceCorp LLC. Please e-mail overnight open thread tips to maetenloch at gmail. Otherwise send tips to Ace.

posted by Maetenloch at
10:47 PM
|
Access Comments