« Memories Pizza Story Was Literally Fabricated Out of Nothing by an Axe-Grinding, Attention-Seeking Reporterette & Silly Shit Local TV News Station
|
Main
|
Morning Thread (4-3-2015) »
April 02, 2015
Overnight Open Thread (4-2-2015)
Adlai Stevenson famously offered this definition: "A free society is a society where it is safe to be unpopular." We do not live in that society.
"I expect to die in bed," Francis Eugene Cardinal George famously remarked. "My successor will die in prison, and his successor will die a martyr in the public square. His successor will pick up the shards of a ruined society and slowly help rebuild civilization, as the church has done so often in human history." Perhaps it will not come to that. But we already are on the precipice of sending men with guns to the homes and businesses of bakers to enforce compliance with dictates undreamt-of the day before yesterday.

Yes, render unto Caesar, and all that. But render only what is Caesar's - and not one mite more.

-- Kevin D. Williamson in The War on the Private Mind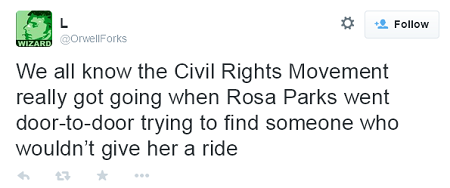 "Functions that were previously silo'ed will be embedded inside these business-centric circles instead," he writes. "This structure will require fewer roles that primarily manage expectations and drive alignment across legacy silos."

-- corporate gobbledygook from Zappos' new management-by-collective policy
Like it or not, I've come to appreciate soccer. Any kid can play, which fits with the inclusive agenda of progressive schools. Although the corollary to 'any kid can play' is that every kid must play because there is an iron grip to the warm hug of progressive inclusionism.

-- PJ O'Rourke
Cleanliness becomes more important when godliness is unlikely.

-- PJ O'Rourke
Hey Moronettes - Want to Earn 20% More?
Neil deGrasse Tyson Beclowns Himself and Insults Your Intelligence...Again
"I just think it's a little weird that there's a law that allows you to earn less money," Tyson said of Indiana's Religious Freedom and Restoration Act. "I think that's weird within a capitalist democracy. If you're a company and you don't agree with it, you don't put your factories there, and I don't think that's good for your economy. Usually the economy wins in the end in terms of decision-making, so we'll see what comes of this."

It's an odd impulse to contend that a "capitalist democracy" should compel its citizens to engage in commerce (unless you're talking about purchasing health insurance, of course). Particularly when he appears to suggest in the next breath that it's perfectly acceptable for those firms that disagree with Indiana's RFRA to avoid investing in the state.
Tyson added that homophobia "almost always entirely stems from religion."

Nonsense. The homophobia of Western democracies pales in comparison to codified anti-gay hatred espoused by the secularist dictatorships of the not-so-distant past.

In 1933, the officially atheist Soviet Union added homosexuality to the criminal code. Being gay was an offense punishable by up to five years in the gulags. The following year, hundreds of presumed homosexuals were rounded up and imprisoned. Many of those supposed gay people were also writers, artists, and presumed anti-Soviet dissidents.

...That is to say nothing of the fascist dictatorships of Germany, Italy, Romania, and Hungary. Equally hostile toward religion as a substitute for faith in the omnipotence of the state, the 20th Century's fascistic regimes were violently intolerant toward homosexuality. Between 1933 and 1945, an estimated 100,000 were arrested on the suspicion that they were gay and up to 15,000 were sent to concentration camps. Officials believe that up to 60 percent of them did not survive the ordeal.
Man Who Started GoFundMe Fund for Memories Pizza Now Receiving Death Threats
Well The Doctors Were Right on This One
An Atlanta area teenager who said a heart transplant two years ago gave him a second chance at life died this week when he lost control of the car he was driving while fleeing police, according to police records.

Anthony Tremayne Stokes, 17, died Tuesday when the car he was driving hit a bank sign, a Roswell police officer wrote in an incident report. The officer noticed the black Honda Accord fit the description of a vehicle involved in a home invasion a short time earlier, the report says. The officer tried to pull the car over, but the driver refused to stop, the report said.

The car had also been reported stolen in a carjacking in nearby Dunwoody earlier Tuesday, the report says.

In August 2013, local news media quoted Stokes' family as saying that doctors at Children's Healthcare of Atlanta at Egleston refused to put Stokes on a transplant waiting list because of his troubled past and their belief he wouldn't comply with the strict plan for medication and follow-up treatment.
The Horrible Bad Bad Teepee of Oppression and Cultural Genocide
Has been destroyed.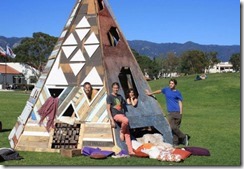 By Their Works You Shall Know Them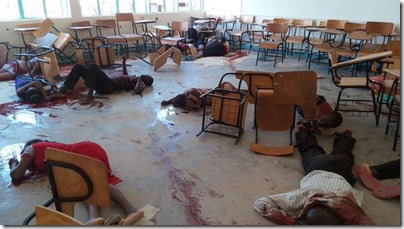 9 Pilots Who Attempted Suicide
An Axe, A Cinder Block, And A Physics Teacher - What Could Possibly Go Wrong?
Does not disappoint. And I'm guessing its supposed similarity to long pig is mostly theoretical these days.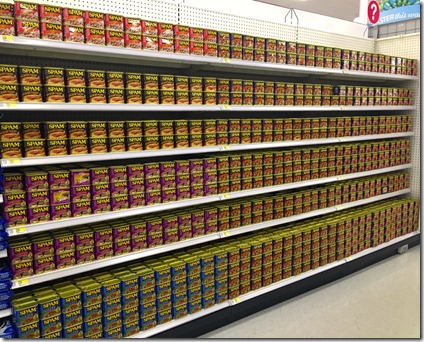 Tatooine Youth Suspected In Terrorist Attack
Imperial investigators are still trying to piece together what happened in last week's horrifying terrorist attack on our largest orbital defense station. Over a million loyal citizens, scientists, and medical staff lost their lives in the grisly attack while the station was being put through training exercises near the Yavin system. Billions more are in mourning, while a number of powerful senators have renewed calls to increase defense spending. Initial reports have confirmed Rebel involvement, and officials are making inquiries about a young insurgent from Tatooine with known ties to religious fundamentalists.
Air France Releases Its New In-Flight Safety Video
I think I might need multiple viewings to take in all the important safety information presented.
Yahoo group. That is all.
Come on be a smartie and join the yahoo group party! For the children.
And my lo-fi Twitter spew.
Tonight's post brought to you by woo hoo the new comment server hard drive has arrived: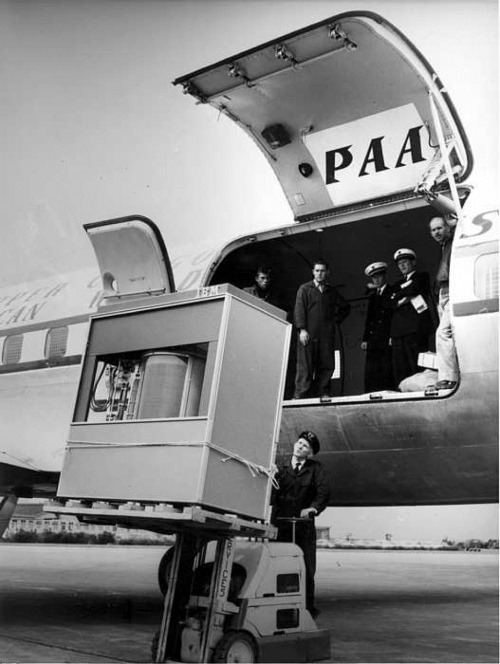 Notice: Posted by permission of AceCorp LLC. Do not taunt happy-fun ball. The second rule of ONT club is do NOT taunt happy-fun ball or complain about ONT content.

posted by Maetenloch at
11:02 PM
|
Access Comments