« Gaming I guess
|
Main
|
The "Wow, it's been four hours since a new thread" thread - Niedermeyer's Dead Horse »
March 29, 2015
Food Thread: Passover Edition [CBD]
This will be even more abbreviated than usual -- it seems that somebody sneaked into my bedroom a few nights ago and pumped several pounds of wet concrete into my sinuses, then used a blowtorch on the back of my throat. Impressively stealthy! It was probably Brian Williams tuning up his SEAL skills.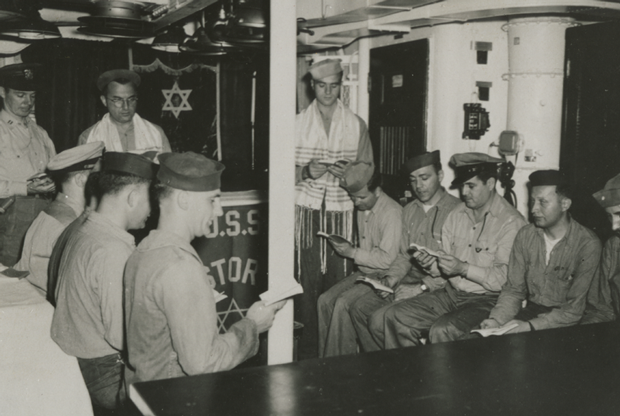 This photo is captioned as
"Seder on the U.S.S. Astoria in the Pacific, 1945."
But
the Astoria was sunk
in the Battle of Savo Island on August 9th, 1942, after taking at least 65 hits. So this is either dated incorrectly or it is another ship, but the name on the table covering seems definitive.
Update: Courtesy of commenter DBA, the third U.S.S. Astoria was a Cleveland class light cruiser that was renamed Astoria in honor of the heavy cruiser that was sunk at Savo Island.
It is from a nice article in Tablet about How American Troops Celebrated Passover During WWII, but be warned, it is a far-left site; do not click on any other links without appropriate protection.
********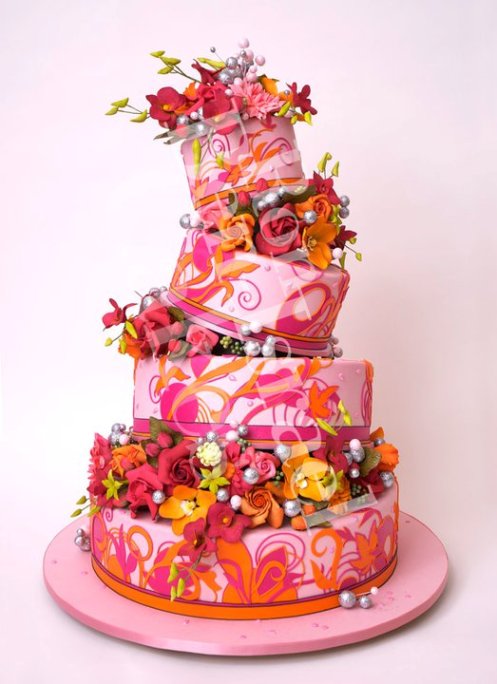 Israel's most famous pastry chef
is the owner of Ron Ben Israel's Cakes, in NYC. He makes some incredible stuff. While I have no particular interest in pastry making other than admiration of the skill involved, he amuses me because some of the same people who are vilifying Indiana for being anti-gay are vilifying Israel for being a repressive, racist, apartheid state, even though people like Ben Israel (who is openly gay) walk openly anywhere in Israel and nobody gives a shit, but would be stoned to death or pushed off buildings in much of the Arab world (I didn't say it made much sense...I said it amused me).
********
While poking around that site, I found this recipe for
Chicken Thighs With a Crunchy Almond Crust.
I think that Panko bread crumbs will work better, but it's a pretty simple recipe that can stand a lot of modification without going completely off the rails. Valu-Rite instead of the eggs might be pushing it, but.....
********
This guy makes the extremely valuable point that a steel will not sharpen your knives...it's just for tuning up between sharpenings, which should happen
on a whetstone.
In a pinch I have used the bottom of a ceramic plate, and even once or twice a rock. But there is nothing like a good quality stone and somebody who knows how to use it. Well....
"this might be better,"
(possibly NSFW) but you get my point.
********
And because Passover starts on Friday, what better recipe than a leavened, gentile breakfast food.
ENGLISH CRUMPETS
Ingredients:
3 T. warm water
1 pkg. yeast
1 tsp. sugar
1/2 C. milk
4 T. butter, divided
1/2 tsp. salt
1 1/2 C. flour
1 egg
Directions:
Combine water, yeast and sugar. Let stand until bubbly, about 5 minutes. Heat milk, 1 tablespoon of the butter and salt in a saucepan over low heat just until warm. Add to yeast mixture. Add 1 cup flour to yeast mixture and beat until smooth, about 2 minutes on medium speed of mixer. Beat in egg. Add remaining flour and beat until smooth. Cover batter with plastic wrap and let rise in a warm place until doubled in bulk, about 1 hour.
Stir down batter and let rest for 5 minutes.
Meanwhile, melt remaining butter in a saucepan over low heat. Skim off foam and discard milky solids from bottom of saucepan. Brush bottom of a skillet with melted butter. Brush insides of four crumpet rings or 3-inch round cookie cutters with butter and place rings in skillet. Heat skillet over medium heat. Spoon about 2 tablespoons batter into each ring. Cook until batter begins to bubble on top and is lightly browned on bottom, about 2 minutes. Remove rings. Turn English Crumpets over. Cook until lightly browned on bottom and done in centers. Can be served warm or split and toasted before serving.

posted by Open Blogger at
04:00 PM
|
Access Comments