« TIME: HILLARY CLINTON SIMPLY SEARCHED HER EMAILS FOR SEARCH TERMS UNDER SUBPOENA; DECIDED ALL OTHER EMAILS NOT CONTAINING THESE TERMS WERE "PRIVATE," THEN DELETED THEM FOREVER
|
Main
|
Politico: White House Sources Now Distancing From Clinton
Actually Saying It's Too Bad Hillary Didn't Learn to Be Ethical and Transparent, Like We Are »
March 12, 2015
Here Is The Post In Which We Can All Not Make Ourselves The Story
You know how they're always saying we mustn't overreach, or use "crazy words" like "criminal destruction of government records?"
Well, there is some truth in that. Remember, progressives hated Bill Clinton until he got analingus from an intern. Then we said "Hey, you can't do that" and Progressives were all like "How dare you prevent a man from his Pursuit of getting his dirty starfish licked by the typing pool."
So we should catch our breaths and show how much we don't care about the deliberate destruction of government records by praising Hillary Clinton's accomplishments as a woman and as a Political Figure, such as bringing a lasting peace to Syria, and Libya, and Iraq, and the Crimea, and the Eastern part of what was formerly the free country of Ukraine, and Yemen, and Ferguson, and the White House lawn.
She raised a great, wonderful, bland child who has just zero presence on tv, just a real black hole of nothing, just the sort of person that immediately makes you want to actually turn off the TV and read a fucking book, like a homo, and that's good, because let's face it, TV Children are always awful, so Mrs. Clinton did a great job steering Chelsea into a career of just giving speeches in Women's Fora where people aren't close enough to see that she has what we call "Dead Eyes" in the news & entertainment business.
I mean, let me put it like this: they fired Chelsea Clinton but they kept Chris Hayes.
Yeah, it's that bad.
So really, she's just one classy lady, and this so-called "scandal" that some are screaming about (certainly not us) should not take away from the fact that she has lived a long and fruitful and long life and honestly, a very long life, I mean she'll be as old as Reagan if she becomes President, which of course I hope she does, because she is a very very nice old lady who has a lot of air miles and also a lot of walker-miles and also is Old.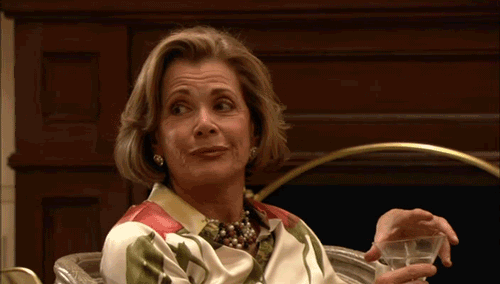 Oh, and allegedly, she really knows her way around a Highball.

posted by Ace at
05:27 PM
|
Access Comments