« MondayMorning News Dump
|
Main
|
Open Thread »
March 09, 2015
DOOM: I make the cloak of sorrow
Welcome to the DOOM Room, hepcats and kittens. It's the only club in town that serves brown liquor and bad news in equal portions. Here's three fingers of catastrophe in a short glass. Drink responsibly.
Yet another example of why defined-benfit pensions are a horrible idea. I'm sure the AARP (the geezer arm of the Democrat propaganda ministry) intends this piece as a call for more welfare spending on the elderly -- because that's really the fundamental message of everything the AARP publishes -- but they unintentionally make the point that relying solely on a pension (or Social Security, for that matter) for your retirement income is a bad idea. It's vital to plan to have multiple sources of retirement income -- personal savings, investments, assets, etc. in addition to pension and Social Security benefits.
There is no such thing as a guarantee in the financial world -- or in the world more generally, for that matter. A promise to pay is only as good as the ability to pay.
Ferguson and the modern debtor's prison. Ferguson isn't about race, except as viewed through the warped lens of the current Administration. The Michael Brown story, as reported, was a media fiction, but there was an actual outrage being committed in Ferguson. The larger story is about runaway government using the legal system as a stealth tax-collection agency. It's an outrage, and Ferguson is far from the only place where this is a problem. This isn't about cops catching murderers, rapists, and thieves; this is about the justice system shaking down citizens for tinted windows and beautician's license violations. A truly free people wouldn't stand for this kind of crap. (And don't get me started about the relentless creep of government regulation on things that don't need to be regulated.)
As Kevin D. Williamson writes: "When the law does not apply to the lawmakers and law-enforcers, you are not being governed: You are being ruled. And we are ruled by criminals."
Mr. Williamson also has some wise thoughts about student debt. Buyer's remorse is not sufficient reason to repudiate a legally-incurred debt, kids. If you signed on the dotted line, you're responsible for paying off the debt. If you find the terms too onerous or the return on the investment too meager...well, that mistake is on you, not the bank. One of the responsibilities of an adult is to educate yourself on how to conduct your own financial affairs. If you can't bothered to do that, then maybe you're not ready to be an adult yet, and shouldn't be borrowing money.
What (may be) the story behind negative-yield bonds. I remain a bond bear, and I think the people who are paying to loan banks money are nuts, but...we'll see.
Everyone's heard the old saying about history repeating itself first as tragedy, then as farce; the Greek soap opera has entered the "farce" stage. When a nation-state is reduced to suggesting that tourists act as ad-hoc tax-compliance officers, that nation-state is out of serious options. The Greek reform proposal to the ECB/EC/IMF troika is so devoid of actual reforms that one can only assume it was written as absurdist comedy. To paraphrase Oscar Wilde, one must have a heart of stone to read this document without laughing.
Which is not to say that the Greeks themselves find anything the slightest bit amusing in the situation. Greece is in the midst of a grinding depression that extends in all directions as far as the eye can see, and all available options are simply variations on the same horrible theme: privation, misery, humiliation. An outsider, though, can only give a sad shake of the head -- Greece has never in its entire modern history as a nation-state been anything other than an economic basket-case. It should never have been incorporated into the Eurozone in the first place, and the fact that it was simply illustrates the defective design and governance of the Eurozone. Kicking Greece out of the Eurozone won't solve the problem, but leaving Greece in the Eurozone pretty much guarantees that Greece will simply...bleed out. You know you're in an authentic disaster scenario when all the options you have left are horrible.
One thing I can tell the Greeks, though: the solution to your problem is not more voting. What's a referendum going to prove? The Greeks know they owe a lot of money; they know they don't want to pay it back. They know they're not going to be able to legislate that fact out of existence. They know they want to stay in the Eurozone because reverting to the drachma would cause even more pain than they're in now, but they also know that staying in the Eurozone means doing things they really, really don't want to do. More voting isn't going to unravel the knot.
And speaking of the Eurozone, here's the latest success story: Austria.
Don Boudreaux on the flaw in how mainstream economics defines monopsony, particularly regarding employers operating as "buyers" of labor.
This just in: fraud requires chumps as well as confidence men to work. Snake-oil only exists because there are suckers in the world willing to pay for it. Want to avoid being cheated? Don't be a chump. (Having said that: I myself have purchased my share of CRAZY ONE-TIME-ONLY DEALS. Everybody sacrifices on the altar of chumpitude from time to time.)
Inside the currency wars. Holding the world's default reserve currency has delivered the USA many benefits, but there are downsides.
Boomers fret that their kids are ruining their retirements. Millennials, meanwhile, fret that their parents and grandparents are ruining their futures. That's the reality of the welfare state, babies: it pits those who fund the government cheese against those who receive it. The welfare state was always a game of musical chairs, and it may be Millennials who are left standing when the music stops. Or they may wise up and just refuse to play the game any more.
I often catch heat for bashing on Boomers in this space, but mostly I'm trying to point out that the problem will require everybody to accept some unsavory truths. Boomers being mad at the young 'uns, the young 'uns being mad at the Boomers: they're both getting mad at the wrong people. The problem is with the federal government, and at some point everybody is going to have to accept that the promises made by this corrupt bunch of assholes cannot be kept, and it's morally wrong to burden future generations to pay for these lies.
For older people, the problem is one of sunk costs: we have to accept that much of the money we "paid in" to the welfare state was summarily squandered. There is no giant pile of money sitting in a vault somewhere. There is only an ocean of debt. For younger people, it's a matter of accepting that a 65-year-old retiree can't simply turn on a dime and reverse a lifetime's worth of decision-making. Decisions driven by rules and incentives prevailing at the time the decisions were made. (In retirement planning as in investing more generally, uncertainty is the worst enemy.)
The perverse actions of the federal government over the past sixty or seventy years have put retirees fundamentally at odds with younger workers -- the incentives are completely inverted depending on which group you happen to be in. It is this aspect of the welfare state that I loathe the most: the fracturing of familial and generational bonds, the mortgaging of the lives and labor of children (and generations yet unborn) who are being given no say in the matter. One of the absolute bedrock principles of liberty -- political, social, cultural -- is consent, and our children did not consent to have these burdens placed upon them.
Ultimately, a new compact between old and young is going to have to be forged. Young people need to understand that retirees, as a rule, didn't choose to be put in the spot they're in. Retirees need to understand that it's morally wrong to expect young people to forgo their own financial futures to finance the retirements of their elders. There needs to be an understanding among all adults, young and old, that "fair" is no longer in the cards. We have been cheated, all of us, and the money is long gone. The best we can do now is mitigate the consequences of the fraud perpetrated on us. But the first step in that mitigation process is accepting that the status quo is unsustainable...and ethically reprehensible.
'Tis the season to offer economic advice to college grads (whether they ask for it or not). If I could boil down my own thoughts on this topic to once sentence, it would be this: "do what you love" is really shitty career advice. Be realistic, both in your choice of college majors and in the job market you expect to enter after graduation. Understand that you are not, in fact, a special snowflake - there are thousands of other people just like you, with the same basic credentials and skills, all competing for the same jobs. Find a job that you can tolerate and that pays enough to make a living, and do that job as well as you can until a better opportunity comes along. Hustle will pay greater dividends than any credential I can think of. If you like stargazing or painting pictures of boats, do it on the weekends. End of advice.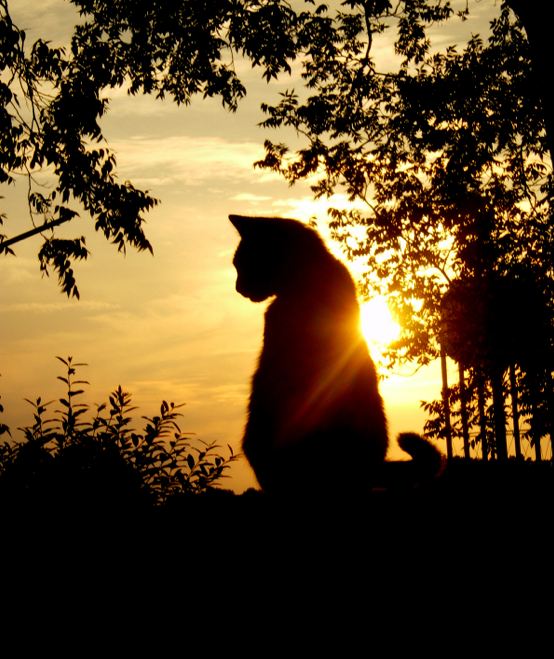 posted by Monty at
09:30 AM
|
Access Comments