« BADASS: State Department Refusing to Answer Perfectly-Fair Questions About How It Handled FOIA Requests Concerning Hillary's secret, hidden Email Accounts
|
Main
|
Lawrence O'Donnell: Hillary Clinton Has Betrayed The Liberal Cause of Transparency »
March 05, 2015
Bob Shrum: "This is [just] a 'process' story"
Catherine Herridge: Internal State Cable Sent From Clinton's Office Forbade Personal Email Accounts, For Security Reasons
The "process" involved is "self-immolation."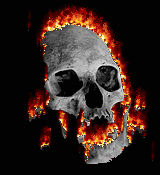 Fox Exclusive: Clinton Internal Cable Forbids Use Personal Accounts

Fox News has exclusively obtained an internal 2011 State Department cable that shows Secretary of State Clinton's office told employees not to use personal email for security reasons, while at the same time, HRC conducted all government business on a private account.
Sean Connery as "Malone:" Are we done, then? Is that all, then?
Politico: Politico, People Magazine For Ugly People (TM), finally gets on the board, reluctantly, with this inadvertently useful story: The State Department has had a "clear cut" directive since 2005 forbidding the "routine" (habitual) use of personal email for official business, and mandates that all such email (except for the occasional one) be done on official State email accounts, using State's secure servers.
But the 2005 policy was described as one of several "clear cut" directives the agency's own inspector general relied on to criticize the conduct of a U.S. ambassador who in 2012 was faulted for using email outside of the department's official system.

"It is the Department's general policy that normal day-to-day operations be conducted on an authorized [Automated Information System], which has the proper level of security control to provide nonrepudiation, authentication and encryption, to ensure confidentiality, integrity, and availability of the resident information," the Department's Foreign Affairs Manual states.

Spokespeople for the State Department and Clinton stressed earlier this week that the agency had "no prohibition" on the use of private e-mail for work purposes.

The most dangerous part of this for Her Worshipfulness is the fact that she knowingly, willfully endangered (and likely damaged) US security all due to her obsessive paranoia that she NEVER BE SUBJECT O PUBLIC CRITICISM, EVER, YOU PROLES.
She has always had this grasping, cloying Little Miss Can't Be Wrong dementia to her. She will break any law necessary to stop people from saying she's not a A+ student.

And that includes exposing her emails to Russia, China, and Iran, who would merely blackmail her privately over the emails, rather than criticizing her publicly.
This evil aged Tracy Flick must not be permitted the power of the presidency.