« Neil Tyson Has Nothing to Say But He Says It An Awful Lot
|
Main
|
Morning Thread (3-4-2015) »
March 03, 2015
Overnight Open Thread (3-3-2015)
Thanks to CAC for filling in last night with very short notice. All of us should help out with AOSHQDD on the next election to say thank you for all he does around here.
Do Not Mess With Former Major League Baseball Star Curt Schilling's Daughter
Because he has a very particular set of skills which include the four-seam fastball, the split-finger fastball as well as tracking down and putting the hurt on Twitter trolls who tweeted vile things to his daughter. And it turns out that not only is Schilling an amazing ball player, but that he's also quite computer savvy, a very loving and protective father, an interesting writer, and a general mensch. (H/T Jim Geraghty's Morning Jolt)
Now I've been using computers since 1981. I was a professional baseball player for 22 years. I played 10+ years in Philadelphia. I played 5 in Boston. I shared a locker room with well over a thousand teammates and I played and lived at school a year before doing so.

That's all to say I am absolutely aware of social media and how it works. As someone who's said about 2.34 billion things he shouldn't have, I get it.

...Now let me emphasize again. I was a jock my whole life. I played sports my whole life. Baseball since I was 5 until I retired at 41. I know clubhouses. I lived in a dorm. I get it. Guys will be guys. Guys will say dumb crap, often. But I can't ever remember, drunk, in a clubhouse, with best friends, with anyone, ever speaking like this to someone.
This is a generation of kids who have grown up behind the monitor and keyboard. The real world has consequences when you do and say things about others. We're at a point now where you better be sure who you're going after.

If I was a deranged protective dad I could have been face to face with any of these people in less than 4 hours. I know every one of their names, their parents, where they go to school, what they do, what team they are on, their positions, stats, all of it. I had to do almost nothing to get ANY of that information because it is all public.

What part of talking about a young woman, my daughter or not, makes you even consider the possibility that this is either funny or makes you tough?

I found it rather funny at how quickly tone changed when I heard via email from a few athletes who'd been suspended by their coaches. Gone was the tough guy tweeter, replaced by the "I'm so sorry apology used by those only sorry because they got caught.

It was EXACTLY like the Scared Straight episodes you watch where "tough" kids get brought to tears when they face the real world.

What these kids are failing to realize, what this generation fails to realize is this; Everything they've just said and done? That is out there now, forever. It can, and in some cases will, follow them for the rest of their lives.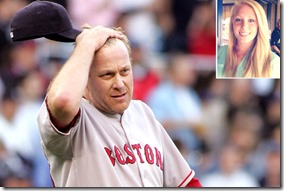 That's why he fit the part of Spock. "All I wanted at first was pointed ears and a faintly satanic appearance," said series creator Gene Roddenberry in "The Making of Star Trek," published in 1968.

Spock's "alien features" - as Roddenberry called them in the book - weren't limited to prostheses. Nimoy was handsome, but not in a way that Hollywood in 1966 recognized. He didn't look like a leading man. He looked like what he was: the son of Ukrainian Jewish immigrants. And if you looked like that, you were a character actor, not a star.

But Nimoy became a star. He was a Method actor and in creating Spock, he gave what could have been a gimmicky, two-dimensional character hidden depths. Those hidden depths in turn gave him sex appeal. Within the show's plots, Captain Kirk was the lady killer. But Spock was the one who made female viewers swoon.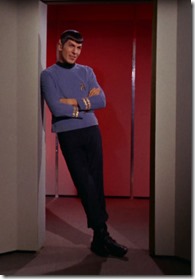 Fight Breaks Out on Boxing Movie Set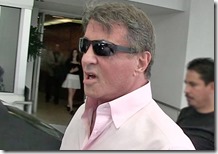 Did Humans and Wolves Team Up to Kill Off the Neanderthals?
An interesting theory and an explanation for why the more robust long dominant Neanderthals were driven to extinction by modern humans leaving only a bit of their genes in most Europeans.
Modern humans formed an alliance with wolves soon after we entered Europe, argues Shipman. We tamed some and the dogs we bred from them were then used to chase prey and to drive off rival carnivores, including lions and leopards, that tried to steal the meat.

"Early wolf-dogs would have tracked and harassed animals like elk and bison and would have hounded them until they tired," said Shipman. "Then humans would have killed them with spears or bows and arrows.

"This meant the dogs did not need to approach these large cornered animals to finish them off -- often the most dangerous part of a hunt -- while humans didn't have to expend energy in tracking and wearing down prey. Dogs would have done that. Then we shared the meat. It was a win-win situation."
The Victorious Sponge Guys Go Up Against The Biggest Hamburger in Europe
And taste delicious 100% all beef defeat. The expressions on their faces at T+50 minutes is classic.
Denmark has a history of being ahead of the curve on the acceptance of porn. The country lifted a ban on pornography in 1967 and two years later, Denmark became the first country in the world to completely legalize it.

Today, porn is fairly mainstream in Denmark. According to a survey from October, three fourths of Danish men and a third of Danish women watch porn.
Ice Bucket Challenge Ends in Violent Dog Attack
Much like the tequila bottle challenge tends to end in intense expressions of brotherly love followed by angry wrestling.
Teh Tweet!
Tonight's post brought to you by 'Cat Island' in Japan: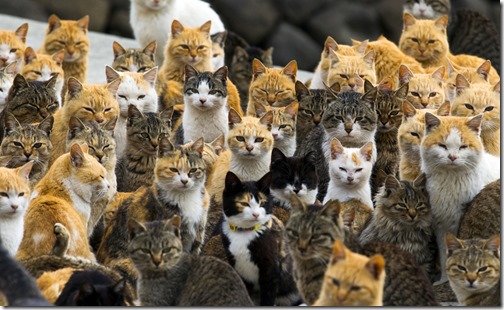 Notice: Posted by permission of AceCorp LLC. Please e-mail overnight open thread tips to maetenloch at gmail. Otherwise send tips to Ace.

posted by Maetenloch at
10:05 PM
|
Access Comments