« Morning Thread (2-23-2015)
|
Main
|
Open Thread »
February 23, 2015
DOOM: Sick in the world's regard, wretched and low
A new week, a new batch of DOOM fresh from the oven, my groovy babies.
Alexis Tsipras, the newly-elected Socialist leader of Greece, rose to power on his promises of debt relief, an end to austerity, and a rollback of economic reforms demanded by the rest of the Eurozone as a condition of Greece's last multibillion Euro bailout. Tsipras has been making brave speeches swearing mickle oaths not to knuckle under to the hated Troika, but last week's agreement can hardly be seen as anything other than a humiliating climbdown for Tsipras. Greece really got nothing from the deal except a bit more time, and some cosmetic changes to make the bitter pill easier to swallow. Given the fact that nothing material about Greece's abysmal economic situation has changed, it remains to be seen if this newest "deal" will hold together or not.
Tsipras, like most leftists, has only a tenuous understanding of economics, and he's finding out that debt entails a loss of power, even at the sovereign level. The only power he holds is the power that all debtors hold: default. But he is not willing to use that power, and his creditors know it. Greece is desperate not to leave the Eurozone; they know full well the disaster that a reversion to the drachma would entail. Tsipras' rhetoric may have convinced Greek voters that they could default on their massive debt without leaving the Eurozone, but it turns out that the creditors mean to get their money back. Tsipras must now convince his citizens that he made the best deal he could while at the same time dealing with the reality that very little has changed.
John Tamny of Forbes doesn't think the Greeks will be able to leave the Euro entirely, even if they revert back to the drachma as their official currency. I don't know that I agree with his thesis vis-a-vis comparing the Eurozone to the "dollar zone" in America, though. America's federal government system is fairly unique, and the fact that we issue the default reserve currency for the entire world gives us a lot of latitutde that other nations and currencies do not have (as Europe is learning with the Euro). I come down on the side that the Eurozone was a mistake, but less for purely economic reasons than for political and cultural ones. It was a project conceived of by elites and essentially forced on a population that was either ambivalent or outright unwilling.
One of the enduring myths on the left is that making higher education "free" for everyone is not just a moral but an economic necessity for the country. It turns out that neither economic nor moral benefits are assured, and in fact the value of a higher education is being watered down. It's a simple matter of supply and demand: a university education is worthwhile because it is a scarce good, hence driving the price (wage) for people with a university education up. But as supply goes up the price goes down; this is an immutable law of economics. The more people with college degrees, the lower per-capita wage a college graduate will make due to increased competition in the marketplace. (This can happen even in the vaunted STEM fields when the local supply exceeds the local demand.) A higher education used to function as a signaling mechanism to employers as well, but that signaling function is lost as the supply of college graduates goes up -- employers have to resort to other means to determine the quality of job applicants.
Remember, actual job skills are the scarce good being offered by prospective employees, not credentials. For low to mid-tier jobs, the job skills are common and thus the jobs experience high competition, which drives prices (wages) down; in high-tier jobs (mostly STEM) the job skills are more specialized (thus rare) and command higher prices (wages). When you take a job, you are selling your labor to your employer, and the market sets the price of that labor, not you or your employer. A fair price (wage) is what the local* market-clearing price is. (Which is why the minimum wage always hurts people on the bottom of the employment heap, where competition for unskilled work is at its most intense.)
*Labor markets, like real estate, are local and thus prices tend to vary greatly from market to market for the same good or service (in this case, labor).
PSA: If you've got a Lenovo laptop of recent vintage, you might want to wipe the disk and re-install, stat. This is a horrible, no good, very bad situation, and I can't believe that Lenovo would make such a mistake in this day and age. Which raises the troubling possibility that it wasn't a "mistake" at all, but a deliberate act. This story is why my first act upon buying any new computer or smartphone is to wipe it down to the bare silicon and re-install my own software on it.
For all the talk about robots replacing human workers, robots still need human engineers to design and build them. ...for now.
Pension obligation bonds! What could go wrong?
The problem with freezing the debt-to-GDP ratio at current levels. In a slow-growth economy like the one we're likely to have for the next decade or so, the interest payments on all that debt are going to take a disproportionately large bite. And that's not even considering the growth of entitlement programs which continue to gobble up an increasing share of GDP.
Reason titles this piece "Screwed by Seniors", but the truth is that everyone is being screwed by the government. The problem isn't that Gen X'ers and Millennials are being driven into the poorhouse paying for lavish benefits for their elders; the problem is that X'ers and Millennials are being driven into the poorhouse paying for relatively paltry benefits for their elders. Boomers didn't save enough for their retirements (and the 2008 crash and subsequent zero interest-rate regime have put a further hurt on their investments)...but this is also the case for younger adults. Nobody saves as much as they should, and this is because the incentives in America do not make saving very attractive. This implicit demand by the government that people spend rather than save has never been more clear than it is now, during the sixth year of a zero-interest Federal Reserve regime. The obvious answer -- save more of your own money -- terrifies the government because it fears an intensification of deflation as capital disappears into savings accounts rather than consumer purchases or stocks. The United States (and much of the rest of the world) has explicitly embraced a debt-driven economic model, and this model is by design hostile towards long-term saving. At the same time, however, the modern welfare state assumes robust personal savings. This is a contradiction that no one really wants to face.
In investing, patience is definitely a virtue. But it's also true that hindsight is 20/20, and -- as the small print always says on prospectuses -- past returns are no guarantee of future results.
Why fiat money seems to work. Me? I'm with J. P. Morgan, who said, "Money is gold, and nothing else." (A note to those naysayers who claim that I cannot eat my gold: you are mistaken.)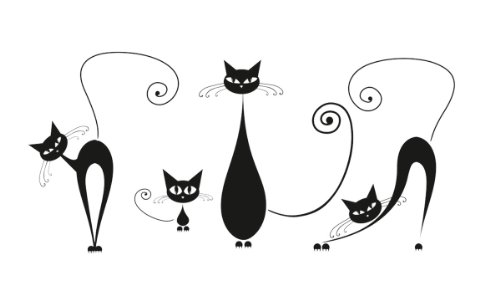 posted by Monty at
08:13 AM
|
Access Comments