« My New Year's Resolution Was to Stop Trolling You With Cheerleader Elbows
|
Main
|
Early Morning Thread 2/14/15: Saint Valentine's edition. [krakatoa] »
February 13, 2015
Overnight Open Thread (13 Feb 2015)
I didn't do a New Year's resolution so no progress to report.
If these tech CEOs really wanted to make a statement, instead of snubbing Obama at today's cybersecurity summit, they'd stop donating money to Obama and Democrats.
Marine Corps Balls
Interesting concept. The Marines are building robotic war balls. Just needs some lasers.
Smart Home Security
This is why I'll never go with any smart home stuff. Researcher says it only takes minutes to hack most smart home security devices.
Tactical Kilt
I guess GGE is a trendsetter. The tactical kilt dialectic. 511.Tactical makes some pretty comfortable pants.
Retro Video
More
Dynatron
tracks.
Surprise, Surprise
So when do we see a mass firing of the President's National Security Team? Counterterror chief says fall of Yemen's government took them by surprise. Why bother paying these folks to do this job when the President only seems to find out about stuff on the news (at least when he's not watching Sports Center).
The Gray Berets
Pretty interesting read on combat weathermen.

The modern SOWT mission was reborn in 1963.

Back at Hurlburt Field, two brigadier generals had an idea for managing this problem. They created an experimental five-man team, a squad of weathermen who could operate like Army Special Forces. They called it the Commando Combat Weather Team and tapped an Air Force captain named Keith Grimes to run it, according to a copy of Grimes' 1974 "oral autobiography," prepared by the Air Force (and still partially redacted by the CIA).

So, to get these sorties on target, Grimes hiked into the Annamites himself, accompanied by a band of Laotian guerillas. From a mountaintop, he could see for 50 miles around, and he would monitor the sky. When he saw a storm collapse, he would call in a strike by code word, coaching the pilots through this hole in the clouds or that sun-drenched valley.

He watched the bombs fall.

"We'd be waiting, hiding in the grass, or the jungle, or up on top of some rocks, or in some cave," he later recalled, "and before the North Vietnamese could regain their composure and get organized in any fashion we'd overrun the position. Then we'd do it somewhere else two or three days later."
Origin Of French Kissing
Snortin' Chocolate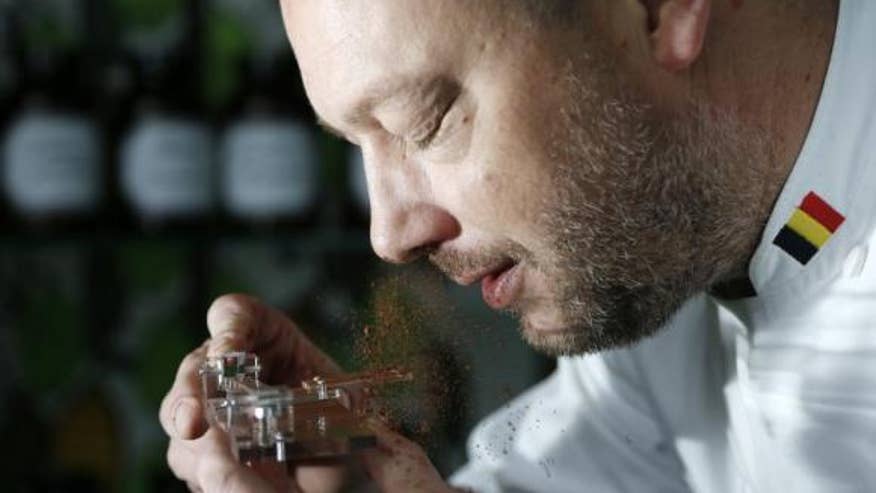 Can snorting chocolate like cocaine be good for you? Honestly officer, I was just snorting cocoa.

In 2007, chocolate-maker Dominique Persoone invented a chocolate sniffing device modeled after old-fashioned Victorian snuff shooters that allows users to inhale cocoa powder. Persoone created the device after the wives of musicians Ronnie Wood and Charlie Watts asked him to help prepare a surprise birthday party for their Rolling Stone husbands.

He mixes "a hit" of Dominican Republic or Peruvian cocoa powder with unique flavorings like mint, ginger or raspberry and claims certain additives really "tickle your nose."
Disney Stories
How Disney stories actually ended. Some of these I knew about.

The Sea Witch gives the Little Mermaid another chance, and tells her that in order to survive as a human (because she can never be a mermaid again), she has to kill her prince and let his blood pour over her feet. Well, she doesn't, and consequently dissolves into sea foam, trapped in limbo.

Dog Video
Tonight's ONT brought to you by:
Notice: Posted by permission of AceCorp LLC. Please e-mail overnight open thread tips to maet or CDR M. Otherwise send tips to Ace.

posted by CDR M at
10:01 PM
|
Access Comments