« Comments are Down
|
Main
|
Morning Thread (2-9-2015) »
February 08, 2015
Overnight Open Thread (2-8-2015)

Hardly anything on TV at the Brian Williams level is accidental. That riveting account of death-defying derring-do with Letterman would have been worked out during the pre-interview for the show - in other words, the misremembering was painstakingly rehearsed. Maybe Williams is delusional. Maybe he is to anchors as Anthony Wiener is to wankers - a guy so cocksure he figures he can push it a little further each time.

-- Mark Steyn
I noticed this in my law practice. When I first started out, you hit the litigation jackpot if you could show that the opposing party had lied about any semi-material fact. If you showed this in the pre-trial stages, opposing counsel usually would settle the case for peanuts. If you showed it during trial, the judge or the jury would slam the lying party.

As time went on, I noticed that judges and juries were less impressed by a showing that a party lied. To take but one example, in my last trial, a case I handled for a friend last year, the judge (who was generally excellent and who decided the merits in our favor) was dismissive of evidence that demonstrated dishonesty by the opposing party.

The turning point, I think, was the Bill Clinton-Monica Lewinsky matter.
How Bad is It For Brian Williams? Even Gawker is now mocking him: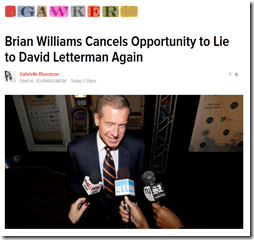 NY Times Editorial Page Ruthlessly Attacks Some Guy Named "Mr. Scott" Who They Claim is the Governor of Wisconsin
Layers and layers and layers of fact-checking - unlike those filthy bloggers in their underwear at noon.
Note that Doohan's right hand is hidden here as it is in all Star Trek shots. Long-time readers know why.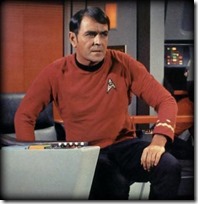 British SAS Sets Up Special Rescue Force to Rescue Any Shot-Down Jordanian Pilots
Defence sources confirmed last night that the UK has stepped up efforts to prevent another coalition pilot being taken by the enemy should their aircraft be shot down.

The Joint Personnel Recovery (JPR) units will be 12-man teams. The troops are poised to board armour-protected Chinook helicopters and will be accompanied on rescue missions by jets providing 'top cover'.

A Special Forces source said: 'We may have very little time to respond but we can go in with a lot of firepower and, depending on where he lands, we can hopefully get a downed pilot back before he is snatched by IS. This could be on the ground in Syria or in parts of Iraq occupied by the insurgents.
Oh and fuck-you-very-much Turkey:
'But for as long as Turkey refuses to allow its air bases to be used to used for operational missions, there is only so much that can be done. The major centres of IS, such as Kobani and Raqqa, are a long way from bases in Gulf states, including Jordan.'
SAS Trains Snipers to Avoid Jihadi Kidnap in UK After MoD Blows Their Cover
Oops.
Defence chiefs published online and in official reports the names and photographs of sharpshooters - a move the snipers say could endanger their lives.

...On the courses at SAS headquarters in Hereford, the snipers are being advised how to escape and evade capture if jihadis strike at their homes or when they are going about their everyday lives.
They are also warned not to carry military identification, remove their names from the electoral roll and to report suspicious activity to police.
The courses include briefings on cyber-security, with the snipers being shown how to thwart attempts to hack into their mobile phones, email and Facebook pages.
The extraordinary measures had to be brought in after the Ministry of Defence breached rules that state that members of Britain's Special Forces and snipers should never be identified.
Possibly also one of the worst wives in the world.
The Worst Mother speaks out here.
Now there is an argument that can be made that in a third-world country like Armenia a downs-syndrome baby might be better off in an institution but note that that's not the argument the mother is making. And her actions belie her true motives.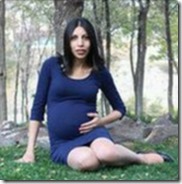 Worst Almost Mother Ever: Feminist Aborts Her Male Baby Because Patriarchy
I stand by my decision to abort my baby because it was a male.

I don't hate men, I hate the patriarchy, what men, and even some women, turn into, I wasn't going to let that happen with my offspring. The chances were greater that it would with a male, it was unacceptable.

If the curse returns, I would do the exact same thing all over again.
Well she's a liar. Clearly she hates men, enough so that she would kill her own child for no other reason than it was a male one. And note that even friends and family members have cut her off over this decision.
Tiger Mom of the Decade: 'Dogs Are So Much Nicer Than Daughters'
I foresee some therapy in the future for Chua's daughters.
Rosie O'Donnell Breaks Up With The View, Also Her Wife
Look Rosie is a nasty person, a general pain to work with, not very funny, and there's a huge mismatch between her intellect and her big mouth. Her appeal has been a mystery to me for 15+ years.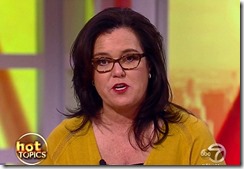 First World Problems: Researchers say 'teledildonic' devices could be unsecure and warn strangers could take control at any time
Okay but really what's the worst that could happen here - you might get remotely orgasmed?

Weekly Commenter Standings
Top 10 commenters:
1 [708 comments] 'Mike Hammer, etc., etc.' [99.48 posts/day]
2 [563 comments] 'AllenG (DedicatedTenther) - TrueCon'
3 [524 comments] 'Misanthropic Humanitarian '
4 [519 comments] 'Nip Sip'
5 [458 comments] 'Jane D'oh'
6 [417 comments] 'Ricardo Kill'
7 [394 comments] 'J.J. Sefton'
8 [351 comments] 'Jay Guevara'
9 [351 comments] 'Anna Puma (+SmuD)'
10 [332 comments] 'Vic'
Top 10 sockpuppeteers:
1 [156 names] 'The Political Hat' [21.92 unique names/day]
2 [115 names] 'the guy who wanted the pic of the Patriots' cheerleader in the sailor uniform'
3 [96 names] 'Allison Williams'
4 [95 names] 'Turd Ferguson'
5 [86 names] 'Blue Hen'
6 [61 names] 'Mook Jr.'
7 [46 names] 'Prince Ludwig the Indestructible'
8 [44 names] 'Mike Hammer, etc., etc.'
9 [43 names] 'wth'
10 [38 names] 'John McCain'
The group. Never heard of it.
Where it's at - the Twitter
Tonight's post brought to you by a handful of uranium: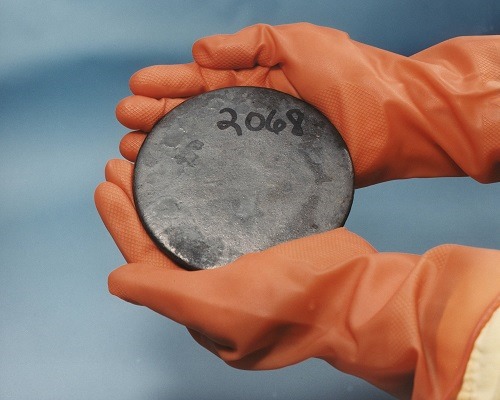 Notice: Posted by permission of AceCorp LLC. Please e-mail overnight open thread tips to maetenloch at gmail. Otherwise send tips to Ace.

posted by Maetenloch at
10:24 PM
|
Access Comments