« Bonus Art
|
Main
|
Midnight Brian Williams Update »
February 05, 2015
Overnight Open Thread (2-5-2015)
So I had to call in sick today thus finally breaking my five year streak. Oh well I guess I'll have to focus on 2020 then.
I have no problem with that; no doubt Williams worked hard to get where he is. No one stumbles into success. Still, the kind of wealth that has been heaped upon Brian Williams gives rise to a phenomenon that has played much too large a part in our national life: liberal guilt. Again, this is pure speculation, but I suspect that Williams's emotional need to portray himself (in his own mind, not just to outsiders) as someone who braved dangers, was shot at and nearly killed, was part of how he assuaged the guilt that came packaged with the hundreds of millions of dollars he has earned for doing, really, not much. (Note, too, how similar Williams's story is to Hillary Clinton's lie about "landing under sniper fire" in Bosnia.)

Ponder that for a moment: if my speculation is right, and liberal guilt caused Williams to make up a story about his own experience that he told, over and over for twelve years, until it finally brought him down, how else has it influenced him? How has liberal guilt shaped stories that he has written and delivered on the economy; on taxes; on wages; on corporate profits; on fiscal policy; on race relations; on affirmative action; and on many other subjects NBC News has addressed over the years? If Williams would make up bald-faced lies in one context to assuage his own liberal guilt, is it unreasonable to think that he and his NBC colleagues have passed off misrepresentations, misleading data, errors of omission and, yes, outright falsehoods in service of the liberal cause on other topics, for the same reason?

-- John Hinderaker
Media carries with it a credibility that is totally undeserved. You have all experienced this, in what I call the Murray Gell-Mann Amnesia effect. (I call it by this name because I once discussed it with Murray Gell-Mann, and by dropping a famous name I imply greater importance to myself, and to the effect, than it would otherwise have.)

Briefly stated, the Gell-Mann Amnesia effect is as follows. You open the newspaper to an article on some subject you know well. In Murray's case, physics. In mine, show business. You read the article and see the journalist has absolutely no understanding of either the facts or the issues. Often, the article is so wrong it actually presents the story backward-reversing cause and effect. I call these the "wet streets cause rain" stories. Paper's full of them.

In any case, you read with exasperation or amusement the multiple errors in a story, and then turn the page to national or international affairs, and read as if the rest of the newspaper was somehow more accurate about Palestine than the baloney you just read. You turn the page, and forget what you know.

-- Michael Crichton
Mark Steyn: The Glamor of Evil
There are really two parallel media structures now: Consumers of Brian Williams-delivered "news" aren't even aware of the metastasizing of evil. Meanwhile, out there on Twitter and Facebook it's the hottest recruiting tool on the planet. You'll recall Hannah Arendt's tired and misleading coinage "the banality of evil", derived from her observation of Adolf Eichmann at his trial in Jerusalem. As I wrote last August:

Hitler felt obliged to be somewhat coy about just how final the final solution was. As Eichmann testified at his trial, when typing up the minutes of the Wannsee conference, "How shall I put it? Certain over-plain talk and jargon expressions had to be rendered into office language by me." Even the Nazis were reluctant to spell it out.

The Germans didn't have social media, but they had newsreels, and Hitler knew enough not to make genocide available to Pathι or "The March of Time". He had considerations both domestic and foreign. Pre-Wannsee, in Poland and elsewhere, German troops had been ordered to shoot Jewish prisoners in cold blood, and their commanders reported back to Berlin that too many soldiers had found it sickening and demoralizing. So the purpose of "the final solution" was to make mass murder painless, at least for the perpetrators - more bureaucratic, removed, bloodless.

As for foreign considerations, Germany expected to be treated as a civilized power by its enemies, and that would not have been possible had they been boasting about genocide.

Seventy years on, the Islamic State has slipped free of even these minimal constraints. They advertize their barbarism to the world, because what's the downside? Let's say the guys who burned Flt Lt al-Kasasbeh are one day captured by Americans. They can look forward to a decade or two of a soft, pampering sojourn in the US justice system, represented by an A-list dream-team that'll string things along until the administration figures it'll cut its losses and ship them to Qatar in exchange for some worthless deserter.

As for the upside, "the banality of evil" may have its appeal for lower-middle-class Teuton bureaucrats, but the glamor of evil is a far more potent and universal brand.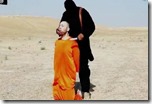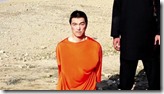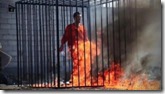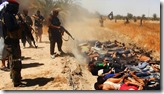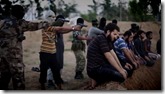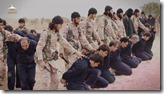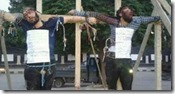 Lying Brian Williams Defended By Dishonest Liar Dan Rather
Don't Give Your Money to Clinton Son-in-Law Marc Mezvinsky
Yeah going long on Greece sure seems like some pretty piss poor investing strategy.
Marc Mezvinsky has an easy job. His rich and powerful in-laws, Bill and Hillary Clinton, have a bunch of rich and powerful friends who give Mezvinsky and his friends millions of dollars to invest and (in theory, anyway) make them even more money.

But Mezvinsky isn't very good at his job. The Wall Street Journal reports that Mezvinsky's boutique hedge fund, Eaglevale Partners LP, reported significant losses last year, and has struggled to turn a profit for investors since its inception in 2012:

...The main fund dropped 3.6% last year, far trailing the 5.7% rise for similar hedge funds tracked by HFR Inc. That followed an Eaglevale gain of 2.06% in 2013 and a loss of 1.96% in 2012, the documents show. It returned 6.24% this January, helped by bets on the U.S. dollar, said a person familiar with the situation, putting it in positive territory since its founding in 2012.

Since its founding, Eaglevale has spent 27 of its 34 months in operation below its "high-water mark," a term that describes whether a Day One investor is in the black. Its annualized rate of return from inception is 0.87%, investor documents show.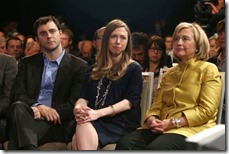 The Latest Man-Crime: Manterruptions
What's a manterruption, you ask? According to TIME, a manterruption is, "unnecessary interruption of a woman by a man." But if you're sensitive to gender specific phrases, "talk-blocking" is manterruptions gender-neutral stereotype.

Cited Example: When Kanye West interrupted Taylor Swift as she was accepting her award for best female music video in 2009 saying, "Imma let you finish, but Beyonce had one of the best videos of all time."
Well Kanye is a full asshole and guys have to deal with those as well. Coming soon: The crime of Manistence.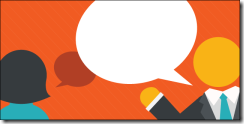 Columbia Mattress Girl Suddenly Begs for Privacy
When reporters who aren't fellow-activists start wanting to interview her.
Romney Aide: Axelrod Lied About What Mitt Said to Obama on Concession Call
They lie, even in victory.
Ultimately, what may be needed to address the obesity problem are direct taxes on body weight. While it is hard to conceive of this approach being a common public policy tool in the near term, such taxation may be happening indirectly through health insurance surcharges.
Cobray Terminator: The Most Impractical Shotgun Ever Made
It's like a Sten and an Auto-5 had a single-shot bastard child.
American Sniper Doing Well Even in Iraqi Theaters
Does Your Park Have a Moon Tree?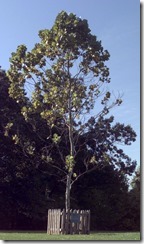 "I Never Intended to Kill His Penis"
OMFG: Sports Illustrated Features Its First Plus-Sized Model
Here's the she-whale herself: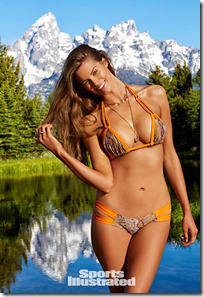 Yahoo group. That is all.
Come on be a smartie and join the yahoo group party! For the children.
And my lo-fi Twitter spew.
Tonight's post brought to you by mistakes were made: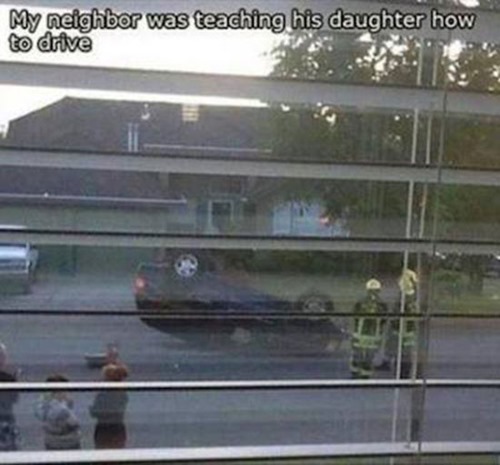 Notice: Posted by command of AceCorp-Bechtel INC. Please e-mail overnight open thread tips plus voluntary offering to maetenloch at gmail. Otherwise send your stray animals and children to Andy. Do not diss Muhammed ibn happy-fun ball.

posted by Maetenloch at
10:40 PM
|
Access Comments