« A Quick Change of Pace: Robot Firefighter
|
Main
|
Investigator Probing Mysterious Death of Prosecutor Will Question Argentina's Former Top Spy »
February 05, 2015
VARIETY SOURCE: NBC EXECS TOLD WILLIAMS YEARS AGO TO STOP TELLING CHOPPER WHOPPER
Is this true? It's a single source. Then again, how many informants do you expect to come forward?
If it's true, we are closer to the end than to the beginning.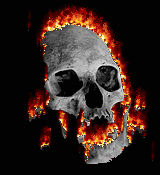 The claim, from Variety (which is disputed, by the way):
What makes Williams' admission worse, according to one person familiar with the situation, is that he had been counseled in the past by senior NBC News executives to stop telling the story in public. The advice, this person said, was not heeded. One person familiar with current NBC News operations disputed that information.

Williams' version of the plane story has never been allowed in NBC News programs, according to three people familiar with the unit. Indeed, in a March, 2003, episode of "Dateline," Williams described the helicopter trip accurately. "On the ground, we learned the Chinook ahead of us was almost blown out of the sky," he said while narrating a report.

SEE MORE:Brian Williams Admits He 'Bungled' Iraq War Story

The way in which the story has transformed under his telling may prove unacceptable to a news audience, suggested Doug Spero, an associate professor of communication at Meredith College in Raleigh, N.C.
"Chopper Whopper" courtesy of @BrianWilsonDC.