« Begun, The Vagina Wars Have
|
Main
|
Brian Williams: You Should Trust My Reportage Because of All the "Sand Snakes" (Ground to Air Missiles) I've Had to Personally Dodge to Deliver the News to You »
February 04, 2015
Brian Williams Has Been Lying About Supposedly Being Shot Down in a Helicopter In Iraq Since 2003; Now Says He "Misremebered" Some Details and Is "Sorry"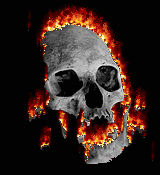 I don't know if I buy the claim, generally, that a large percentage of people at the top of corporate chains of commands are actually psychopaths, but I am willing to believe that as regards our corporate media.
This report is by Travis J. Tritten. I'm going to excerpt more than I usually would, because 1, this is a big story, and 2, because I think Stars and Stripes is actually funded and published by the government so I sort of paid for this article.
But I wanted to give the writer credit, and do give them a click.
BC Nightly News anchor Brian Williams admitted Wednesday he was not aboard a helicopter hit and forced down by RPG fire during the invasion of Iraq in 2003, a false claim that has been repeated by the network for years.

Williams repeated the claim Friday during NBC's coverage of a public tribute at a New York Rangers hockey game for a retired soldier that had provided ground security for the grounded helicopters, a game to which Williams accompanied him. In an interview with Stars and Stripes, he said he had misremembered the events and was sorry.

The admission came after crew members on the 159th Aviation Regiment's Chinook that was hit by two rockets and small arms fire told Stars and Stripes that the NBC anchor was nowhere near that aircraft or two other Chinooks flying in the formation that took fire. Williams arrived in the area about an hour later on another helicopter after the other three had made an emergency landing, the crew members said.

"I would not have chosen to make this mistake," Williams said. "I don't know what screwed up in my mind that caused me to conflate one aircraft with another."
Let me help you out here, Brian. You conflated one aircraft -- one you were in -- with another aircraft -- one you were not in -- not due to a "mistake" but due to an age-old reportorial practice called lying to advance an agenda.
The agenda here was dressing up a soft, delicate little boy into a the sort of iron-stubbled man who looks like he belongs on a battlefield.
So you lied. You claimed you were on one of the helicopters that took fire; no human being could ever confuse "Me" or "Not Me."
Steven Wright makes just that joke -- "The other day I was -- wait, no, that was someone else."
See, Brian, it's funny because we know that confusion about "Me" versus "Not Me" is not possible, except in the insane.
So you lied, and over the years you've lied and lied again.
Trust us, they lied.
Williams made the claim while presenting NBC coverage of the tribute to the retired command sergeant major at the Rangers game, and the fans giving the soldier a standing ovation.

"The story actually started with a terrible moment a dozen years back during the invasion of Iraq when the helicopter we were traveling in was forced down after being hit by an RPG," Williams said on the broadcast. "Our traveling NBC News team was rescued, surrounded and kept alive by an armor mechanized platoon from the U.S. Army 3rd Infantry."

Williams and his camera crew were actually aboard a Chinook in a formation that was about an hour behind the three helicopters that came under fire, according to crew member interviews.

...

"No, we never came under direct enemy fire to the aircraft," [a crew member] said Wednesday.


...

Miller, Reynolds and Mike O'Keeffe, who was a door gunner on the damaged Chinook, said they all recall NBC reporting that Williams was aboard the aircraft that was attacked, despite it being false. The NBC online archive shows the network broadcast a news story on March 26, 2003, with the headline "Target Iraq: Helicopter NBC's Brian Williams Was Riding In Comes Under Fire."
I was going to write earlier: "You just know he's only admitting this because he's been confronted with proof that he's been lying."
Well, here that part is:
Williams disputed Wednesday claims the initial reports were inaccurate, saying he originally reported he was in another helicopter but later confused the events. In a 2008 NBC blog post with his byline, he wrote that the "Chinook helicopter flying in front of ours (from the 101st Airborne) took an RPG to the rear rotor.

O'Keeffe said the incident has bothered him since he and others first saw the original report after returning to Kuwait.

"Over the years it faded," he said, "and then to see it last week it was -- I can't believe he is still telling this false narrative."
I can believe it.
What else does he do but offer false narratives every single night?
"Trust Us, They Lied:" Still lying:
More: Williams to lie about this lie some more in a few minutes on NBCNightlyNews.