« And They're Still Killing Some Folks
|
Main
|
Morning Thread (2-4-15) »
February 03, 2015
Overnight Open Thread (2-3-2015)
Rich Hall: Hell No I Ain't Happy (2009)
So I enjoyed Hall's The Dirty South so much I started exploring other things he's done and found this special from 2009. The first half is pretty good - Hall is a master of improv and riffing off audience responses - but it's the second half where Hall introduces his country-singer alter-ego Otis Lee Crenshaw (and the Honkytonk Assholes) that it becomes teh awesome.
Hall can literally create and play songs - good ones - as fast as people can call out topics. Highlights include the 'F*ck Disney' song, the single malt song, as well as the restraining order song. If Crenshaw and the HAs ever put out an album, I'll buy it.
No debt write-off for you!
Greek voters put their faith in a charismatic politician who made big promises, but they're going to learn a harsh lesson.

The deck chairs of the Titanic can only be rearranged so many times.
The Mainstreaming of Beheading: Greenpeace Now Wants in on the Fun
Every movement has its nutters. Climate warriors have long ago stopped being civil. But we seem to be entering a new level of radicalisation...

In January 2015, a Greenpeace activist called for the beheading of a member of the House of Lords on the website of the Guardian. When challenged, he repeated the call, and again. People who questioned the wisdom of these remarks were attacked or banned. The Guardian actively moderates its comments, but even though Gary Evans' calls to behead Matt Ridley caused a bit of a stir, it took the editors 32 hours to realize that death threats against political opponents is not really how we like to do things in Britain nowadays. As if on cue, Natalie Bennett, Green Party leader, called for the decriminalisation of belonging to a violent terror group. The Guardian simultaneously carried stories about the beheading of a Japanese hostage by Islamic State.
Iraqi Father Avenges Son's Execution, Shooting 7 ISIS Goons With An AK-47 Before Getting Gunned Down Himself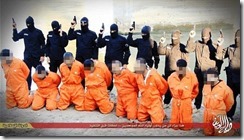 The U-2 Just Keeps Flying, and Flying, and Flying...
Because the 60 year old Dragon Lady is still effective and cheap to operate.
First built in 1955, the U-2 is, next to the B-52 bomber, the longest-lived airplane in the U.S. Air Force's inventory. Today's U-2s are dramatically modified from their original version, being larger and with far more sophisticated reconnaissance capabilities. Crucially, they offer greater flexibility than satellites. Plus, on balance, they still remain cheaper to operate than drones.

These capabilities are what keep the Dragon Lady in the air. As I wrote in the Wall Street Journal last year, the military is actually relying more on the U-2 today than in the past. While the Air Force flip-flopped on keeping or retiring the U-2 fleet, top commanders have testified to its usefulness in an increasingly unstable world. The head of U.S. troops on the Korean peninsula asserted that the U-2 right now is the best reconnaissance platform for use along the Demilitarized Zone, something even more important given the unpredictability of North Korean dictator Kim Jong-un.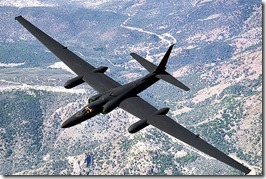 Alcohol redefined as 'weapon' in sexual assault cases by prosecutors, military officials
The alcohol - rum, vodka, wine and hard cider - listed in the latest allegation of sexual assault between Air Force Academy cadets is being viewed in a new way by the military and civilian prosecutors.

Alcohol for years has been seen as a contributing factor in rapes, and it is thought to play a role in nearly half of the almost 6,000 sexual assaults reported across the Defense Department last year. But the role alcohol plays has been succinctly redefined.

"It's a weapon," said Katharina Booth, chief trial deputy and chief of the Boulder District Attorney's Office sexual assault unit.

Booth said the change comes from the realization that perpetrators are more likely to use alcohol to subdue their sexual assault victims than guns, threats and fists.

...In a December Pentagon report, the military calls alcohol a weapon in its latest sexual assault prevention guidance for commanders, echoing a statement made by Defense Secretary Chuck Hagel in May.
Hagel ordered a review of alcohol policies in a bid to quell sexual assaults.
Voluntarily-consumed alcohol is not a weapon. Just name me any other 'weapon' where its victim deliberately chooses to render themselves senseless with it. And often paying good money for the privilege.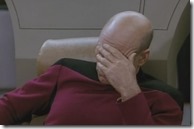 Washington -- A bomb exploded in a women's restroom in the Pentagon early 5/19. There were no injuries when the explosion blew out 40 feet of the wall into adjoining corridors. The radical Weathermen claimed credit and said it was done to celebrate Ho Chi Minh's birthday. (1972)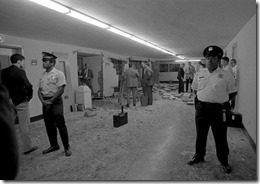 Crouching Cochran, Hidden Chick
So Why Did Phil Love Rita So Much?
In discussions of the film "Groundhog Day" on this blog, I've noticed a couple of people questioning why the Bill Murray character would find Andie McDowell's Rita deserving of all those years of his devotion and energy. For example, ".[W]hat, exactly, made the lovely but, let's face it, vapid Rita worthy of Phil's centuries of effort?"

My answer is that he discovered love. Yes, Rita was beautiful, and a good human being with many excellent qualities. But of course she was imperfect, and over the years (centuries? millennia?) Phil no doubt had learned just about all of her flaws. Still, it didn't matter to him because it wasn't about Rita, exactly-it was about the fact that, somewhere along the long path of his transformation to wisdom, he finally understood that every person in town, including the ones he couldn't tolerate at the beginning, was worthy of his attention-and of something one might call "love," in its broadest sense.

And somewhere along the way to that knowledge, Phil's efforts in "Groundhog Day" stopped being about getting into Rita's pants or even getting her to love him, although that certainly took up a larger percentage of his time (and the movie's length) than some of his other pursuits. But he probably spent at least as much time learning to play the piano (a form of love, too), or to carve ice sculptures, or to become skilled at some of the more mindless and meaningless tricks he mastered, or learning details about the life of almost everyone in town.
More here.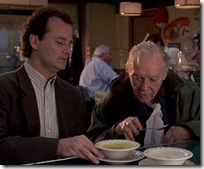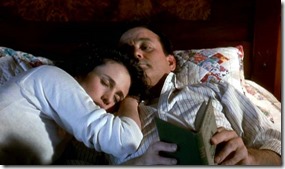 George R. R. Martin: No Book 5 6 of Game of Thrones in 2015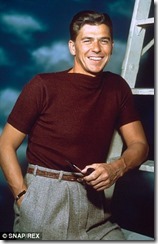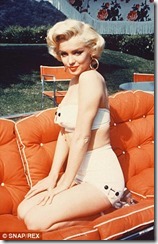 Val Kilmer - Christian Scientist?
And seriously ill with a throat tumor.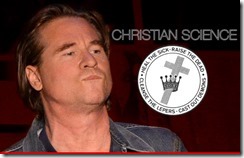 Selfies Caused Fatal Colorado Plane Crash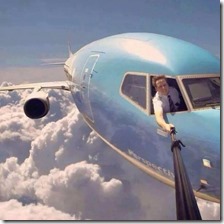 Teh Tweet!
Tonight's post brought to you by the Addams Family set in color: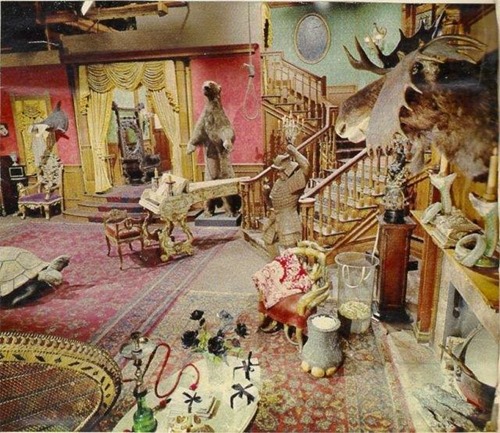 Notice: Posted by permission of AceCorp LLC. Please e-mail overnight open thread tips to maetenloch at gmail. Otherwise send tips to Ace.

posted by Maetenloch at
10:44 PM
|
Access Comments