« BBC Runs Segment on "Feminist Music"
|
Main
|
Morning Thread (2-3-2015) »
February 02, 2015
Overnight Open Thread (2-2-2015)
A 1988 Essay by Roald Dahl Encouraging Parents to Vaccinate Their Children Against the Measles
Olivia, my eldest daughter, caught measles when she was seven years old. As the illness took its usual course I can remember reading to her often in bed and not feeling particularly alarmed about it. Then one morning, when she was well on the road to recovery, I was sitting on her bed showing her how to fashion little animals out of coloured pipe-cleaners, and when it came to her turn to make one herself, I noticed that her fingers and her mind were not working together and she couldn't do anything.

"Are you feeling all right?" I asked her.

"I feel all sleepy," she said.

In an hour, she was unconscious. In twelve hours she was dead.

The measles had turned into a terrible thing called measles encephalitis and there was nothing the doctors could do to save her. That was twenty-four years ago in 1962, but even now, if a child with measles happens to develop the same deadly reaction from measles as Olivia did, there would still be nothing the doctors could do to help her.

On the other hand, there is today something that parents can do to make sure that this sort of tragedy does not happen to a child of theirs. They can insist that their child is immunised against measles. I was unable to do that for Olivia in 1962 because in those days a reliable measles vaccine had not been discovered. Today a good and safe vaccine is available to every family and all you have to do is to ask your doctor to administer it.

It is not yet generally accepted that measles can be a dangerous illness. Believe me, it is. In my opinion parents who now refuse to have their children immunised are putting the lives of those children at risk. In America, where measles immunisation is compulsory, measles like smallpox, has been virtually wiped out.

Here in Britain, because so many parents refuse, either out of obstinacy or ignorance or fear, to allow their children to be immunised, we still have a hundred thousand cases of measles every year. Out of those, more than 10,000 will suffer side effects of one kind or another. At least 10,000 will develop ear or chest infections. About 20 will die.

LET THAT SINK IN.

Every year around 20 children will die in Britain from measles.
Read the rest here.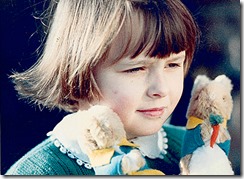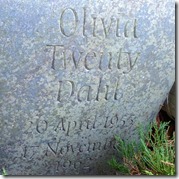 Liberal Sportswriter: What Caused the Seahawks To Make Such a Bad Play Call
Thanks to RD.
Mark Steyn on the De Facto No Go Zones of Europe
Which totally don't exist and it's racist to say they do.
I've walked around the East End. I've walked around, for example, past what used to be a famous gay pub on, just off the Commercial Road that is no longer there, where what they call the Islamic Republic of Tower Hamlets is, now holds sway. A couple of years ago on Holocaust Memorial Day, a group of Jews were touring the old Jewish West End, where fellows like Lionel Bart, the composer of Oliver, came from. And they were greeted by youths of a certain persuasion who pelted them with stones, and a Canadian tourist and an American tourist wound up being taken to the hospital. That's Jews stoned on Holocaust Memorial Day in the East End of London.

Likewise, there are no-go zones in parts of Birmingham in the Midlands, where in nothing flat, a city that was 0% Muslim 50 years ago now is 22% Muslim. They're the demographic energy in the city. A senior British police officer was talking about this. He was saying, he wasn't calling them no-go zones. He was putting it in a sort of positive way, that these communities prefer to police themselves, as it were. And that's why we just leave them to get on with it. And one consequence of that is that nobody who isn't a member of those "communities" likes to go there. But those no-go zones are not as advanced as they are in France, but they are real and they are growing in British cities.
What if We're Currently in the Midst of Another Great Awakening
Only it's a 'secular' one.
Sorry, future dudes: we're having a bit of an outbreak of religious hysteria among a certain part of the population right now, and it's being complicated by the fact that said religious hysterics are actually convinced that they're hyper-logical secularist Enlightened Ones. Also unfortunately, the current administration has to pander to them, because they're about the only ones who are still returning the administration's calls. Look on the bright side: it's good exercise, isn't it?
The Celebrity Analysis That Killed Celebrity Analysis
In September 1964 1189 psychiatrists declared Barry Goldwater to be mentally unfit to be president. None of them had ever met him or had him as a patient.
The Goldwater Rule stemmed from a scandal surrounding a 1964 publication in Fact magazine that included anonymous psychiatric opinions commenting on Senator Barry Goldwater's psychological fitness to be President of the United States. Fact, a short-lived magazine published in the 1960s, carried opinionated articles that covered a broad range of controversial topics. In the 1964 September/October issue entitled, "The Unconscious of a Conservative: A Special Issue on the Mind of Barry Goldwater," the opinions of over 1,800 psychiatrists commenting on Goldwater's psychological fitness were published.

Of the 2,417 respondents, 571 deferred from providing comments, 657 responded that Goldwater was fit to be president, and 1,189 responded that he was not fit. None of the psychiatrists whose comments were published had examined Goldwater, however, and none had permission from him to issue their comments publicly. In the article, Goldwater was described with comments including "lack of maturity", "impulsive", "unstable", "megalomaniac", "very dangerous man", "obsessive-compulsive neurosis", and "suffering a chronic psychosis". Much was made of two nervous breakdowns allegedly suffered by Goldwater, and there was commentary warning that he might launch a nuclear attack if placed under a critical amount of stress as president.

Goldwater responded by bringing libel action against Ralph Ginzburg, Warren Boroson, and Fact. The United States District Court for the Southern District of New York returned a verdict in favor of the senator. The AMA and APA immediately condemned the remarks made in the Fact article after its publication. Individual psychiatrists also spoke out against the ethics of the published comments.
After this the American Psychiatric Associated adopted a new rule that forbid psychiatrists from commenting on individuals' mental state without having examined them personally and been authorized by the person to make such comments. But not until after Goldwater had been thoroughly defeated.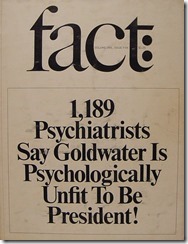 Measles Now at a 20 Year High in the US
SF Voters Kill Local Bookstore with Minimum Wage Hike
And I'm certain that nearly all of Borderlands' patrons voted for the 'living wage' increase in the minimum wage - and are now reaping the consequence of that vote. Because money does not magically appear in a business' coffers and people can and do walk away from businesses when they're no longer economically viable.
Jewish Leader Trapped and Arrested inside Auschwitz Last Week
Apparently a news crew was interviewing him after the 70th anniversary ceremony and they all got trapped when the guards locked the gates not realizing they were still inside. What I don't get is why they were arrested and interrogated until 6am over it.
Israel 'Not Happy' at ABBAs Invite to Sweden
Why do the Joos hate the disco pop group so much that they don't want them even to tour their own country?!?
A Month-by-Month Guide to the Anglo-Saxon Calendar
Those Anglo-Saxon-Jutes were a practical and down to earth people who apparently followed Australian naming rules.
January, Bede explained, corresponds to an Anglo-Saxon month known as Ζftera Geola, or "After Yule"-the month, quite literally, after Christmas.
May was Thrimilce, or "the month of three milkings," when livestock were often so well fed on fresh spring grass that they could be milked three times a day.
John C. Wright: The Dinosaur-Sized Bigotry of Low Expectations
So 'If You Were a Dinosaur, My Love' by Rachel Swirsky won the 2013 Nebula Award for Best Short Story and came very close to winning the 2014 Hugo Award for Best Short Story. It's a short, almost poetry-like bit of piffle. And as Wright points out the problem with it winning either of these awards is that 1) it's not science-fiction and 2) it's not a story. But it was written by a woman and hits on the correct themes so it must be rewarded. You can read the entire thing here in under 120 seconds.
Sarah Hoyt speaks at length about the disturbing nature of the short story 'If You Were a Dinosaur, My Love' by Rachel Swirsky which was a story I could - and did - do a better version of in one sitting, in less than an afternoon. And I did it without ripped off IF YOU GIVE  A MOUSE A COOKIE.

Now my yarn might not be to your taste, but at least it is a story, and it contains science fiction. That makes it a (1) science fiction (2) story. Miss Swirsky's work is neither.

I, for one, congratulate rather than belittle Miss Swirsky for her award. She deserves heartfelt congratulations. It is the voters I belittle. They betrayed their trust. They deserve the whipping post.
The Dirty Dozen Best First Lines in Literature
At an age when most young Scotsmen were lifting skirts, plowing furrows and spreading seed, Mungo Park was displaying his bare buttocks to al-haj' Ali Ibn Fatoudi, Emir of Ludamar.
Water Music -- T. Coraghessan Boyle

Marley was dead: to begin with.
A Christmas Carol -- Charles Dickens

Once upon a time...
Grimm's Fairy Tales -- Jacob and Wilhelm Grimm

Imagine that you have to break someone's arm.
The Gun Seller -- Hugh Laurie 

Into the face of the young man who sat on the terrace of the Hotel Magnifique at Cannes there had crept a look of furtive shame, the shifty hangdog look which announces that an Englishman is about to talk French.
Pelham Grenville Wodehouse -- The Luck of the Bodkins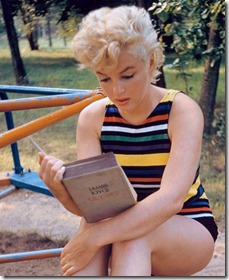 The Yahoo AoSHQ group - it's got electrolytes.
And my twitter thang.
Tonight's post brought to you by genius: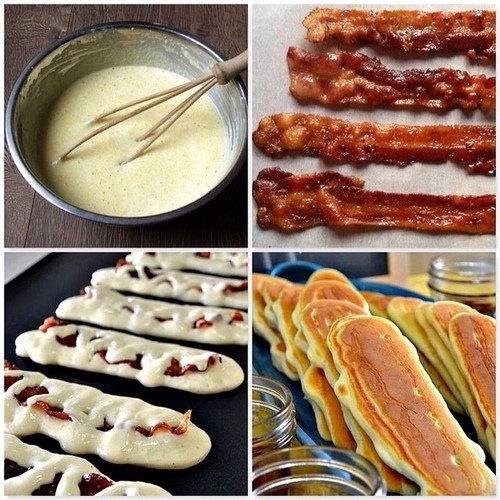 Notice: Posted by permission of AceCorp LLC. Please e-mail overnight open thread tips to maetenloch at gmail. Otherwise send tips to Ace.

posted by Maetenloch at
10:43 PM
|
Access Comments