« Monday Morning News Dump
|
Main
|
Open Thread »
February 02, 2015
DOOM is a word for the things we do together
Mean old Monday morning, my groovy babies. You know what that means: the DOOM train is pulling into the station. Please stay back from the platform until the vehicle comes to a complete stop.
His Majesty the King will explain to the peasantry how he intends to waste "invest" their tax monies. He will speak of the Middle Class in the same sense that he might speak of Bigfoot: a thing he hasn't actually seen himself, doesn't really believe in, and considers a figment of Jesusland America's collective imagination. Still, the plebs seem to like it when he uses the words, so expect "the Middle Class" to figure prominently.
We come here not to praise Keynes, but to bury him. The good he did was interred with his bones, but the evil that he did lived on after him in the form of ruinous economic policies.
A subprime lender engaging in shady business practices? Say it ain't so, Joe!
George Will (whose hair, like the Werewolf of London's, is perfect) opines on the harm the welfare state is doing to the character of the people who live in it:
What has changed? Not the portion of the estimated population below the poverty line (15.2 percent in 1983; 15 percent in 2012). Rather, poverty programs have become untethered from the official designation of poverty: In 2012, more than half the recipients were not classified as poor but accepted being treated as needy. Expanding dependency requires erasing Americans' traditional distinction between the deserving and the undeserving poor. This distinction was rooted in this nation's exceptional sense that poverty is not the unalterable accident of birth and is related to traditions of generosity arising from immigrant and settler experiences.
I have come to the conclusion, based on what I've seen so far in this new year, that the GOP is essentially useless. I'm past being mad at them, past being in despair at their fecklessness, past any illusions I might have had about substantial policy reform (tax, immigration, fiscal, or even foreign policy). At this point I'm simply planning for contingencies. Remember Monty's Law: politicians will disappoint you. Always. Consider them a necessary evil rather than a fundamental good.
My hackles always go up when I hear a pol speak of feeling some way or another about "the people". You know what? I don't know "the people" and neither do they. I know individual persons. My circle of friends and family reaches out to perhaps two dozen people; my circle of acquaintances maybe doubles that number. Extend that out still further to co-workers, neighbors, and whatnot and I may get into the low three digits. That's it -- maybe a hundred people out of a nation of more than three hundred million souls. E Pluribus Unum may be a fine sentiment, but it's never really been the case, and particularly so now.
When conservatives and liberals discuss fairness, remember that they are not talking about the same concept. When conservatives speak of something being fair, they are generally using the word in a rules-based context -- an unfair result is when someone cheats or lies to gain the desired result. Conservatives believe in equality of opportunity; an unfair result is when that equality of opportunity is subverted. When liberals speak of fairness, they mean it in some grand metaphysical sense that even they cannot actually describe very well -- it's not simply equality of outcome, but rather an obsession with proportionality, of statistical balance. I see the fell hand of Marxism in this belief, as liberals are always prone to see "people" not as individuals, but as groups and populations. In the liberal -- i.e. Marxist -- worldview, it's better for everyone to sit in the dark if only half can have light.
Another note about "fairness": reality is perfectly fair. In the world of real things, "fair" is governed by scarcity, chance, and opportunity. If you don't work, you die. The race goes to the fleet, the battle to the strong. The time a creature spends trying to find something to eat is broken only by periods of fleeing things trying to eat it. The rain falls on kings and paupers alike. Nature doesn't give a shit. Nature is evenhanded to the point of utter cruelty. Human beings created their own concepts of "fairness" because Nature's "fairness" sucks. Frankly, I want a world that is as unfair as possible -- a world where even a terribly crippled and afflicted man can nevertheless become a towering intellect, a beloved popular figure, and fabulously wealthy. I want a world where the humblest street-beggar from Mumbai has the same access to cellphones, e-banking, and high-quality streaming pornography as some Wall Street fatcat.
I want a world where I can tell Nature to kiss my fat American ass.
Meanwhile, in Chicago, funding pensions for police and firefighters is coming dangerously close to a protection racket.
Dear Millennials: remember when your girlfriend brought home that tiny little designer dog and said that you'd love it, and wasn't it cute? You were wondering why she never consulted you about this new addition to the household. You were wondering why she never thought to ask if you liked dogs or not, or wanted one in the house. You were thinking that you'd be the one who ended up walking it at ten o'clock at night and picking up its tootsie-roll sized turds with a baggie over your hand because your girlfriend is too afraid of muggers to go out after dark. You knew you'd be standing there in the harsh glow of a streetlamp, holding freshly-squeezed dog-crap in one hand and the leash of a yappy little dog in the other, wondering how you allowed yourself to get into this situation, and wondering how you were going to extricate yourself from it without hurting anyone's feelings. Well, guess what? There is no way. You either do the hard thing now and stand up for yourself; or continue to follow behind this yappy little freak of nature, hating both the dog and your girlfriend a little more each day for putting you through this. If you follow the second path, don't blame your girlfriend or the dog -- blame yourself for being unwilling to fix the problem before it grows into something far worse.
We live in a world gone mad: gold is now a high-yield investment compared to some bonds because it yields zero instead of a negative number. I consider gold a hedge and insurance against calamity, not an investment; but this is just nuts. It's like the entire world has gone on a raging hate-fueled vendetta against people who actually want to save money.
Robert X. Cringely, who's not exactly a disinterested observer where IBM is concerned, apparently started the rumor (or passed it on) that IBM was laying off upwards of 100,000 workers. IBM denies it in terms strong enough to make me think that Cringely got this one completely wrong, but it's possible that Cringely caught them out and made them rethink their plans.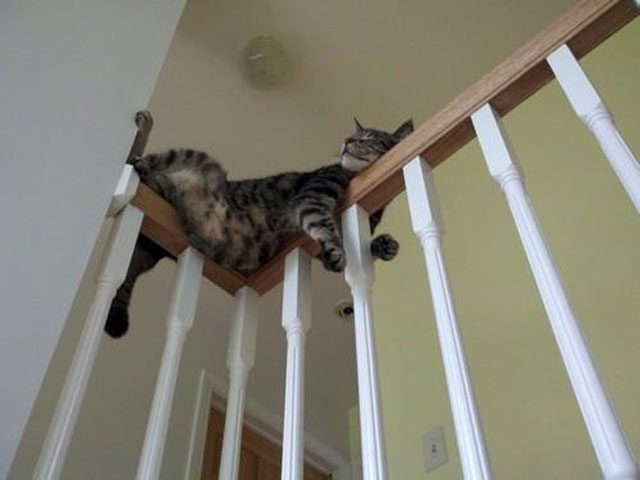 posted by Monty at
08:55 AM
|
Access Comments