« Steve Kroft's Cheat-Texts Reveal He Was Paranoid about "Right-Wing Zealots" Finding Out About His Affair, Didn't Want to be Seen Publicly With His Black Mistress, and Learned Obama "Hated" Eric Holder
|
Main
|
Obama, The Secret Muslim [OregonMuse] »
January 31, 2015
A Baseball Thread: Winter is...Almost Over!!! [BCochran]
Welcome back Baseball Rons and Ettes. It's been awhile since we last talked baseball and that just can't stand. So toss in a lip and grab a beer, let's do this thing.
Holy crap Spring Training is only 2 1/2 weeks away!Thank you sweet baby Jesus.
RIP Ernie Banks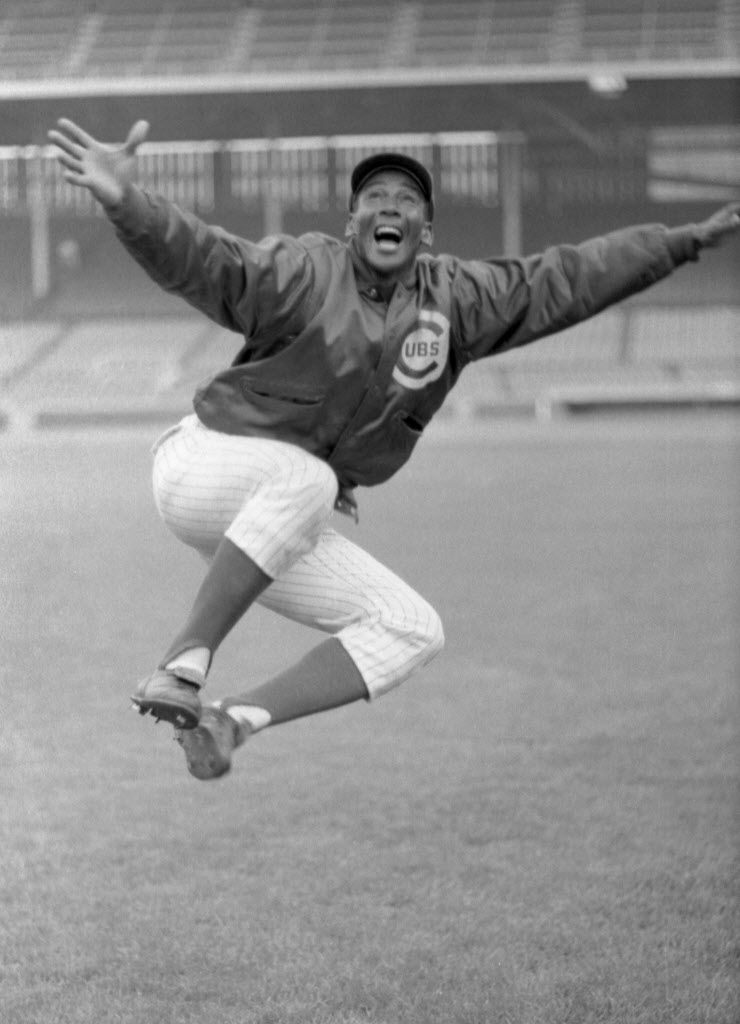 Last time we recapped some of the big splashes that took place over the course of the Winter Meetings. I'm going to take this post and one more to hit every other club and what they did during the off-season. This week we're looking at the National League. (You know, where they play actual baseball.)
NL EAST
Washington - The Nationals immediately vaulted themselves into contention with the signing of the off-season's biggest free agent, Max Scherzer. 7 years, $210 million. I said DAYUM. The Nationals' rotation was ranked the best in baseball before signing the right hander.
Philadelphia - The Phillies attempted to add depth to their pitching rotation with the signings of Aaron Harang and Chad Billingsley. Harang has been a solid, if not spectacular, starter for years. At the age of 36, it's a question mark whether or not he can chew up innings like he has previously. Billingsley is younger, at 30, but missed all of last season recovering from both Tommy John surgery and a repair of his right flexor tendon. They were both signed to 1 year deals.
Atlanta - The Braves have been incredibly active in the off-season, acquiring and trading players all over the place. The pitching staff especially will likely look very different this year. But in the end, only two names are going to ring a bell. Jonny Gomes and AJ Pierzynski. Both were signed to 1 year deals and financial info was not disclosed.
New York - The Mets have been fairly quiet this off-season. They've recently signed utility man/outfielder John Mayberry Jr. and RHP Bobby Parnell.
NL CENTRAL
Cincinnati - The Reds biggest off-season acquisition was Marlon Byrd. While Byrd has some years on him, he's 37, his output is still high. He led the Phillies in HRs, extra base hits and total bases last year. He's also spent significant time at all three outfield positions and will give the Reds increased production and flexibility in the outfield. The Reds also avoided arbitration and resigned their AllStar catcher Devin Mesoraco to a 4 year extension.
Milwaukee - The Brew Crew seemed to focus on pitching this off-season. They signed veteran free agent reliever Neal Cotts to a one year deal. They also traded for a trio of young, promising players. Marcos Diplan, Corey Knebel (both pitchers) and Luis Sardinas (infielder) were all acquired in a trade with the Rangers.
Pittsburgh - The Pirates have been very active this off-season, but most of their moves have involved minor league prospects. They did resign the 2013 Comeback Player of the Year, pitcher Francisco Liriano to a 3 year deal. They also picked up outfielder/first baseman Corey Hart. Hart missed all of 2013 due to knee surgery and only had limited appearances last year with Seattle. Most of his action came as DH, so it'll be interesting to see how he'll hold up back out in the field.
St. Louis - The Cardinals biggest move this off-season came with the resigning of pitcher Lance Lynn. Lynn has been a workhorse for the Cardinals. He ranks among the top NL pitchers in a host of categories including wins, starts and innings pitched. He and Adam Wainwright are one of the best combos in baseball.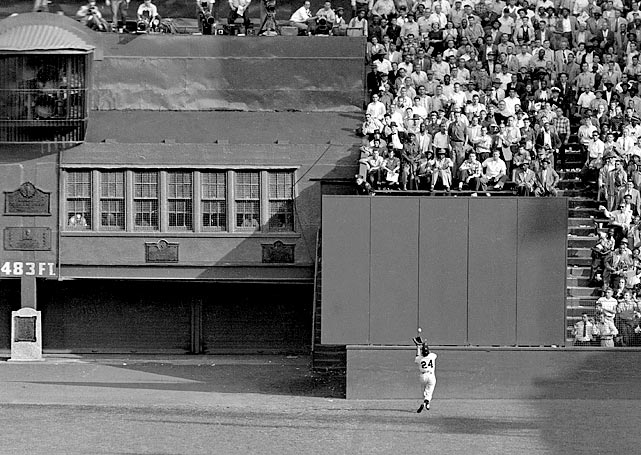 NL WEST
Arizona - The D-Backs focused on pitching to a large degree by signing pitchers Robbie Ray, Zack Godley, Jeferson Mejia, Allen Webster, Rubby De La Rosa and Yoan Lopez. They also picked up infielders Domingo Leyba and Raymel Flores, as well as outfielder/third baseman Yasmany Tomas.
Colorado - The Rockies had a very busy January. They acquired pitchers David Hale and Gus Schlosser and catcher Nick Hundley. They also avoided arbitration and resigned pitchers Adam Ottavino, Rex Brothers, Jhoulys Chacin, Tyler Chatwood and Jordan Lyles, along with catcher Michael McKenry and outfielder Drew Stubbs.
Los Angeles - The Dodgers were involved in an unusual, intra-division, trade with the Padres. The Dodgers traded proven talent in Matt Kemp for a young potential in pitcher Joe Wieland and catcher Yasmani Grandal. They also picked up pitcher Zach Eflin...and then immediately sent him to Philadelphia as part of a package for longtime Phillies shortstop Jimmy Rollins.
San Francisco - The reigning World Champions mostly spent the off-season locking in their current players. They did lose Pablo Sandoval, but they resigned pitchers Jake Peavy, Ryan Vogelsong and Sergio Romo. They also struck a deal with the Marlins to acquire Casey McGehee. McGehee will be Sandoval's replacement at third base. Last season he led NL third basemen in hits, RBIs and fielding percentage. He also was among league leaders in multi-hit games, walks, batting average and on-base percentage.

Wow. Ok that was a lot of baseball. I know this post was a bit...drier...than the previous posts, but the idea was to try and give you a quick and dirty on what the NL has been up to in the off season. If you prefer the AL, well, that'll be up next time.
I hope you enjoyed the post and I hope you're all looking forward to the upcoming baseball season.
(I beg the indulgence of the cobs in taking a minute to pimp AtC's and my podcast. Every Tuesday morning at 945am. marginallyhonorablechairman@wordpress.com.)
Thank you to ace and the rest of the cobs for allowing me to post here and, as always, a special thanks to CBD for putting it up.


posted by Open Blogger at
04:45 PM
|
Access Comments