« Another Progressive Self-Excommunicates Over Political Correctness Thugsquads
|
Main
|
Morning Thread (1-30-2015) »
January 29, 2015
Overnight Open Thread (1-29-2015)
"It's not enough to punish men for things they haven't done. Women must be kept away from men, for their own good, because of the crimes those men haven't committed. This isn't happening in Saudi Arabia or some other third-world hellhole. This is happening right here. . . . All because of a fraudulent story in a pathetic, outdated music magazine."

-- Jim Treacher on national sororities ordering women in local chapters to avoid all fraternity events.
Reason.com: The American Sniper Was No Hero
And reason #12 why I'm not a Libertarian.
I believe it was Mark Steyn who once described Libertarianism as 9 pounds of delicious ice cream and 1 pound of feces mixed in a 10 lb container. And unfortunately that one pound of caca has a quality (and quantity) all its own that swamps the other flavors. Because the great turd in the Libertarian punchbowl has always been their foreign policy views which are functionally the same as the far Left's.
Now in theory there are all kinds of differences and distinctions between the two - but in practice most Libertarians have bought into the blame-America-first, war-never-solved-anything, the-world-will-leave-us-alone-if-we-leave-them-alone but-we-still-totally-support-the-troops views of the left. Which means that when you drill down to actual policies relating to actual foreign policy issues, the views of most Libertarians are simpatico with the views of ANSWER.
If you disagree, just go read this article (ignoring all the factual errors and omissions) and then ask yourself whether this article could have been comfortably published in say Mother Jones or the Guardian. That will tell where the real home of Libertarian foreign policy lies. (Thanks to BenK for the link)
Fun game for those playing along at home: Whoever can most accurately guess how many times I will be called a neo-con tonight (before 6am EST) will receive Blog Acclaim, two free months of AoSHQ Premium, and ampersand privileges. All entries must be received by 11:30pm EST. Not valid in CT.
Also: Why the Left Must Believe That Chris Kyle Was a Racist
If You Enjoyed that 1911 Animation...
You'll love World of Guns: Gun Disassembly which is available on Steam. It has 3D models of most guns along with RPGs and a few artillery pieces which you can disassemble/reassemble piece by piece. But what's really interesting about it is that the 3D models are functional ones as well so you can watch the guns fire and operate. And by slowing everything down 30x and making parts of the guns translucent, I've been able to follow the exact operation of all the guns' components in sequence which has been very educational.
They give you a few gun models for free but the rest you have to buy (usually $5 each). I decided to pay the blanket $55 fee to get all current models and all future ones.
ATTENTION PEASANTS: THE SHOW TRIALS HAVE BEEN CANCELLED UNTIL FURTHER NOTICE
Now entering #GamerGate Stage 4.
Or why Andrew won't be missed. I used to be a Sullivan fan back in the 2000-2002 days but gave up on him when he started becoming wobbly (and dishonest about his wobblyness) before the 2004 election. In fact I think it was one of Ace's takedowns of Sullivan around then that first lured over to this here site.
But here's why Sullivan shouldn't ever be taken seriously by anyone - left or right: His great conceit is that Andrew Sullivan alone is what defines conservatism so wherever he's at politically, well that's what's conservatism is. Because Burke and Oakeshott. And Narcissism and Ego.
In 2008, Sullivan decided that he really liked Barack Obama a lot. But he didn't want to be identified as a contemporary American liberal, so he started concocting all sorts of ridiculous claims that the onetime senator and future president was and is a conservative. Hayek was cited, as was Locke, as was Oakeshott. Oakeshott was cited a lot. The claims, of course, made no sense whatsoever, but that didn't stop Sullivan from making them, even as the rhetoric and policies from the White House became more and more port-sided. Of course, Sullivan could have taken the honorable road and simply announced a fundamental shift in his political philosophy. But instead, Sullivan, like Shakespeare's Caesar, claimed and claims to be as constant as the North Star when it comes to his ideology, and his approach instead has been to desperately try to shoehorn Barack Obama into that ideology. It never worked before, it doesn't work now, and it won't work in the future, but Sullivan, not recognizing defeat when it stares him in the face, keeps on trying to make it work. The whole thing is rather pathetic, really.
The Quiet Return of In Loco Parentis: Dartmouth To Establish New Sex Rules, Ban Liquor On Campus Even For Those Of Legal Drinking Age
TX Judge Refuses to Toss Rick Perry Indictment
How to Submit FOIA Requests to the CIA and USAF
In case you want to know what they know about your alien abduction and uh 'medical' probing.
Coming Soon to the US: ATM Bombs
Lessons From China's Pickup Artists
For guys in a gender-imbalanced society like modern China it's either step up their game or become genetic dead-ends.
Feng's courses are about building general confidence rather than memorising tricks to fool girls into having sex. "Many boys I teach have absolutely no experience in dating," he says. "I simply teach them how to talk to them, from the first sentence to the second and so on."

...But in the main his advice seems painfully obvious and more about making students more generally sociable than getting laid. "I teach about body language," he says, moving himself around one of his students assertively to demonstrate. "Which angles to stand at, how to invite girls into your personal space to share a drink. I tell them to see something like a girl's hat and use it as a start point for communication."
But confidence is one thing none of the students seem to be lacking as we head further into the mall from our coffee shop meeting point. Feng has clearly invited his star students along to show off today and promote him but still, their utter lack of embarrassment is impressive. They scrub up well and have immaculately-sculpted haircuts, but none of them will be doing any modeling soon.

After Mo gets shot down by the girl he follows on the escalator William struts towards a pretty girl eyeing up a designer handbag display. He returns less than a minute later with a grin and a new contact in his iPhone. "I just said, 'I want to meet you, you look really interesting, can I have your WeChat details please?'" he says.
Note that all of the techniques taught by Feng apply just as much to guys in the U.S. looking to improve their game.
Thought question: Why do guys universally experience so much anxiety and the fight-or-flight response when approaching a woman they don't know? They're in absolutely no physical danger from her and the worst thing that she could do would be to reject their attentions. I'll tell you the answer later in the ONT.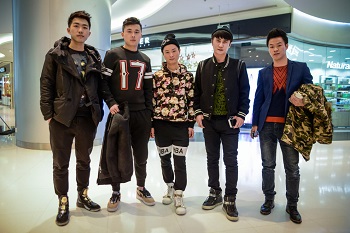 Thanks to the FCC I no Longer Have Broadband
But I will survive somehow.
People listen.
All About the Kingston Brass Pull Down Kitchen Faucets
5. Misconception:
Faucets were bred to fight bears for sport in the seventeenth century.

Truth:
While bears and faucets may have limited interactions in the wild, bears and modern domestic faucets have no inherent animosity.

4. Misconception:
Pull-Down faucets were present in the Garden of Eden and contributed to the fall of man.

Truth:
There is no evidence in any ancient scripture that the serpent of Eden was made of either polished chrome or satin nickel.

3. Misconception:
Kingston Brass Single Handle Sprayer Faucets were responsible for the much-publicized 2005 break-up of Brad Pitt and Jennifer Aniston.

Truth:
After nearly five years of marriage, Aniston and Pitt divorced citing irreconcilable differences. The involvement of any faucets is deemed to be purely platonic.

2. Misconception:
If you run water backwards through a Kingston Brass faucet, it will summon Grannus, Celtic god of springs, who will curse you with a plague.

Truth:
This is only true of our competitors' fixtures.

1. Misconception:
The Kingston Brass Pull-Down Kitchen Faucet was the inspiration for the 1977 science fiction horror film Demon Seed.

Truth:
This has actually been neither confirmed nor fully disproved.
Well #2 alone is enough to convince me to accept no substitutes.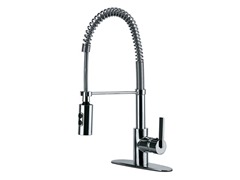 Something Something About Anuses in South America
Look I don't speak Mexican so as best as I can make out from this article rich South American women are apparently replacing their tired old bungholes with fresh anus transplants from young children.  And lest perfectly good organs get wasted the old anuses are turned into delicious candied delicacies available at high end confectioners. So it's win-win for everyone. (Thanks to Tammy who's clearly up on all anal-related news)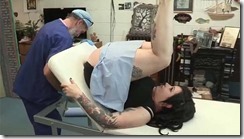 Yahoo group. That is all.
Come on be a smartie and join the yahoo group party! For the children.
And my lo-fi Twitter spew.
Tonight's post brought to you by the Ten Commandments for Flappers, 1923: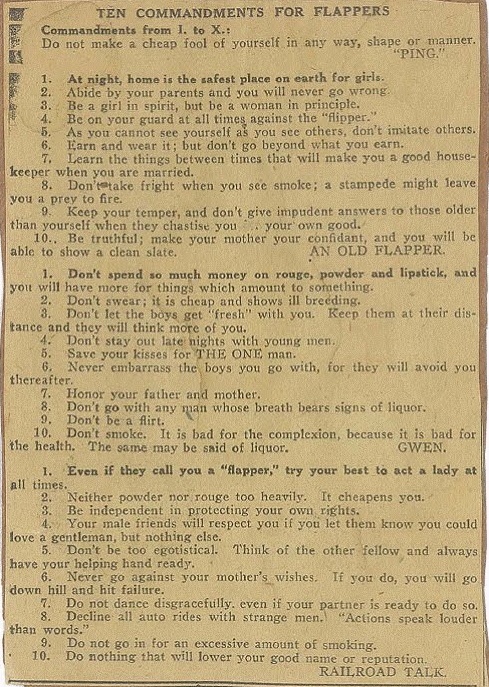 Notice: Posted by permission of AceCorp LLC. Please e-mail overnight open thread tips plus $1 for S&H to maetenloch.evil.neocon at gmail. Otherwise send your scraps to El gran BizarroAce. Do not microaggress happy-fun ball. Avoid the flipper.

posted by Maetenloch at
10:14 PM
|
Access Comments