« Monday Morning News Dump
|
Main
|
Open Thread »
January 26, 2015
The Triumphant Return of DOOM
Good morning, my groovy babies. Long time no smell! (Ah, the sweet sweet thrill of a fourth-grade burn. It makes life worth living.)
IBM may lay off as many as 100,000 employees this week. One hundred thousand. They're going to keep that one old janitor named Henry because he has a huge inventory of dirty jokes and is the life of any party, but everyone else (apparently) is going to get pinkslipped. Here's another take from Forbes.
We also have another entrant in the long-running "white racism is at the root of all evil" journalism genre. In this case, the story has to do with black homeowners being hit hard by the 2006-2007 real-estate meltdown.
What's that you say? Plenty of white, asian, and hispanic homeowners got burned in that debacle as well? You're saying that this piece is a repeat of every real-estate sob story for the past seven years, only wrapped up in a race-baiting shell? If this surprises you, you need to get out more.

It turns out that black homeowners were much like their white peers during the housing bubble, in that they tended to buy too much house (due to artificially low interest rates) and then got themselves deeper into a hole by refinancing their homes via option-ARMs and other loans that they didn't understand very well. Plenty of nonblack Americans can commisserate with this particular tale.
Michael Fletcher, the writer of the piece, strains mightily to frame the story as an example of institutionalized racism, but if you read closely you simply see the same pathologies that other homeowners fell into during the bubble. Buying at the wrong time in the wrong place, failing to account for local real-estate market valuations (location, location, location), taking on too much mortgage, and then using the house as an ATM on the assumption that the value of the property will continue to go up indefinitely. This is not a tale of racism; it's a tale of how financial foolishness and bad decision-making transcends class and skin color.
It is true that even middle-class black families often operate on a thinner financial "cushion" than their white counterparts, but this is often true due to cultural issues liberals would prefer not to talk about. The main one being the collapse of the two-parent family in many black communities. Single-parent families are at greater financial risk in many ways, and a mortgage weighs heavily on a single wage-earner regardless of race -- and there is added pressure in that single parents have to carry the weight of, e.g., childcare and transportation as well as housing and other living costs. Then there is the fact that black Americans are disproportionately represented in the public-sector workforce, and this sector has been on an almost zero-growth trajectory since the Great Recession.
If you look past the facile white-racism frame of the story, what you see instead is a tale of basic human frailty during an economic bubble, and the unintended consequences of bad government policy going back for decades.
And finally...can we dispense with the "death of the American dream" agonals, already? This shtick has been going on for fifty years. It's old and broke and needs to be sent to the glue factory where it can be put out of its misery.
In other news, it turns out that I wasn't being paranoid -- His Majesty the King really does want you to stop saving money. We understand the truth of Milton Friedman's aphorism that if you want more of something, you subsidize it, and if you want less of something, you tax it. Therefore, we must assume that the King and his ministers want their subjects to save less and spend their money on booze and hookers instead. (I mean, I was planning on doing that anyway, but it's nice to know I was ahead of the curve on that one.)
By the way, my new retirement strategy has shifted to capering for nickels on the boardwalk while tourists point and laugh. If you see me in my dotage attempting to dance a merry jig on my poor arthritic legs, please spare a few pieces of coin. Otherwise, all I might have to sup on is the burnt ashes of my dreams, moistened with my own bitter tears.
But hey! Everything isn't going to shit. Why, look at how great the Greeks are doing in their effort to pay down their debts and re-integrate back into the Eurozone!
...oh, wait.
Is Greece's catastrophic dalliance with the Eurozone about to come to an end?
It certainly seems as though the victory of the left-wing Syriza party in the recent Greek elections portends -- finally and at long last -- a Greek exit from the Euro. Greece has groaned under a fiscal policy imposed on it by the so-called "Troika" for three years now as a condition of their last bailout, with the result that the chronically weak Greek economy has become all but moribund. It is mired in a deep depression, with unemployment currently running above 25%.
Greeks are clearly tired of paying back loans they squandered long ago. It's like a kid having to continue to pay for a toy he's already broken. The Greeks basically lied their way into the Eurozone to begin with, racked up huge debts, and utterly failed to reform their backward, Statist economy. But they were able to stay ahead of the wolves for a decade or so, until the Great Downturn of 2008 came along and brought the whole farce to a crashing halt.
And it may not be over yet. I have been surprised time and time again by the ability of even the most bankrupt and hopeless financial basket cases of the world to keep soldiering on even when all hope is lost. One might be tempted to call this the triumph of hope over experience, but "hope" isnt't the word I'd choose. A better word is "desperation". Greece may yet look into the abyss, blink, and step back; or they may be "persuaded" to continue along their ruinous economic track by angry German taxpayers and bondholders who loaned Greece a pile of money.
Luckily, all is not lost. Our moral and ethical betters have gathered in Davos to light their cigars with hundred-dollar bills while mocking the tubercular bootblack who's been pressed into service to keep their shoes looking spiffy while they chat and laugh and eat lobster canapes. Oh, wait, I read that wrong, sorry. They're in Davos to discuss the pressing problem of Global Warming(tm). Because they're so concerned about Global Warming(tm) that they felt compelled to fly their private jets to an upscale enclave in the Swiss Alps to talk about it. While making fun of the tubercular bootblack who's spit-shining their wingtips.
Don't get me wrong - I'm a big believer in ostentatious displays of wealth. If I had the money, I'd build a hundred-foot-high statue of myself made out of pure platinum and then hire homeless people to worship at it for no fewer than eight hours per day. (I'd pay them a fair wage, though. What's the going rate for abject obeisance to a living God? I'll have to look it up.) But this Davos thing is just...rank. It's a collection of rich fart-sniffers who want to congratulate each other on how socially conscious they are, and how much they care about the Little People. (Except the tubercular bootblack, whom they often kick with their rich-guy shoes.)
Also...Illinois is boned. California is boned. And Detroit...well, Detroit passed "boned" a long time ago. At this point it's just vultures picking at the bleaching skeleton.
The financial press promotes economic illiteracy. I've never been impressed by finance journos as a group, though there are some splendid ones out there. The canard about falling prices being a horrible sign is a good point -- deflation is not, a priori, a bad thing. Sometimes it is necessary, when -- as now -- we are trying to deflate an asset bubble.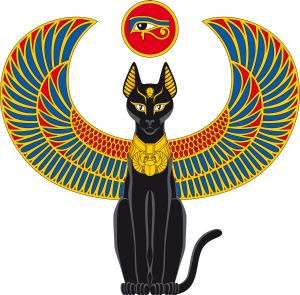 posted by Monty at
09:00 AM
|
Access Comments