« Saudi King Abdullah Has Died, Replaced By Crown Prince Salman
|
Main
|
Morning Thread (1-23-2015) »
January 22, 2015
Overnight Open Thread (1-22-2015)
The reason that Conservatism is "pro-family" is because no ideology can ultimately be defined in purely negative terms. It is not enough to say that we oppose big government, because to oppose anything is necessarily to advocate whatever must exist in it's place. In this case that  is not simply "the individual".  American economist Milton Friedman once said   "We tend to talk about an individualist society, but it really isn't, it's a family society. And the greatest incentives of all, the incentives that have really driven people on, have largely been  the incentives of family. ".  No free society has ever existed that was constituted primarily of individuals pursuing their own interests as isolated individuals. It is stable, successful families, and communities of families, that make a free society possible.  The only real world alternative to a society built upon the state, is a society built upon the family.

-- Philosophical Conservatism in The Real Meaning Of Limited Government
New Trick of the Patriarchy: Oprressing teh Womenz Through Sexual Equality
Jessica Valenti American blogger and feminist writer, known for having founded the feminist blog Feministing in 2004 claimed that the patriarchy is using equality to oppress women.

"Now we need a new wave of feminism to be more equal than men, I mean recently I saw this video on YouTube with over one million views and a way more likes than dislikes, at first I thought it was no big deal as the man was hiding in a store and defending himself from what I presumed from an aggressive man that was hitting him but then I saw it was a woman that was hitting him and I was terrified at how he violently abused her and literally threw her into a glass window shattering it or 'defended himself' as a rape apologist would put it as"
Self-defense now also part of rape-culture apparently.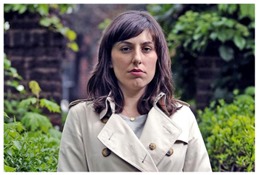 Yet Another Discriminatory Tool of the Patriarchy: Women's Public Restrooms
Feminist writer, media critic and activist Soraya Chemaly, whose areas of expertise include "Gender Violence and Women's Equity, Sexual Assault, Women in Media, Rape, Gender-based Violence, Media Portrayal, Women in the Military, Gender Equality Issues, Free Speech, Gender Politics, Business and the Economy, Education, Media and Entertainment, Politics, Religion Social Justice", is on a roll about the unfairness of women's public restrooms. And you know whose fault that is? You've got it: men's. In what suspiciously sounds like a bad case of penis envy, Chemaly is upset that all public restrooms are not equal-opportunity facilities:

"[W]omen are still forced to stand in lines at malls, schools, stadiums, concerts, fair grounds, theme parks, and other crowded public spaces. This is frustrating, uncomfortable, and, in some circumstances, humiliating. It's also a form of discrimination, as it disproportionately affects women.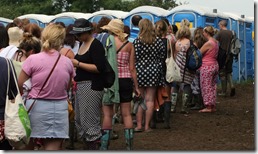 When a women tried to force a guy celebrating a video game tournament win back into his chair, he issues the ultimate put-down. (Thanks to Tammy)
Man Shoots OK Police Chief During Raid, Does Not Get Charged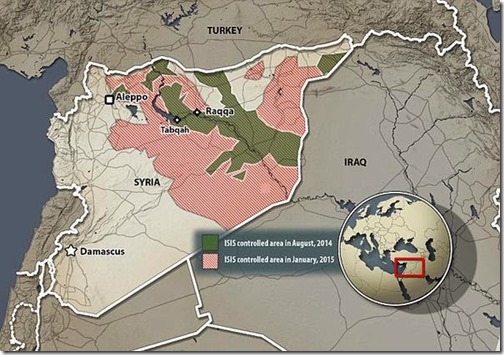 Boys Town Switching to a Focus on Vocational Training
The demand for skilled workers reaches far beyond the companies Boys Town administrators talked to. Similar needs were cited by employers included in an Atlantic piece on attempts to replicate the German apprenticeship model in the United States. This shift seems like a smart move on the part of Boys Town, and one that traditional schools could imitate in their own way. American primary education ought to be devising more programs that prepare students for futures other than those associated with the four-year residential college path. If Boys Town, and the local schools whose example it is following, are any indication, more educators are starting to realize this.
Greenpeace Gives Up Names of Four Activists (Out of Twenty) Involved in Nazca Site Vandalism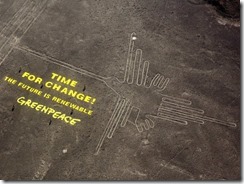 Washington Free Beacon: Machine Guns Ranked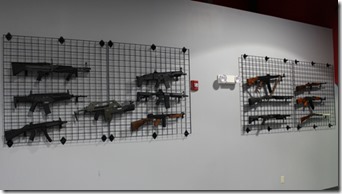 I recall reading a while back that something like 40% of all Americans live in the government-defined 'border zone' where Constitutional rights are limited.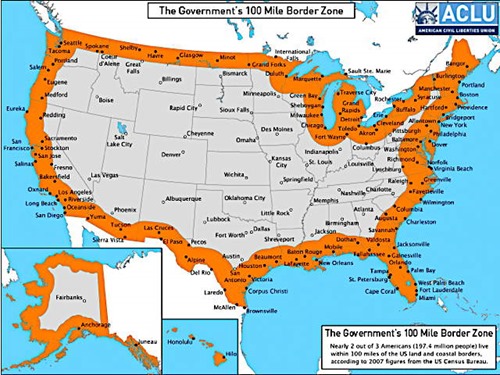 15 Unique Illnesses You Can Only Come Down With in German
9. OSTALGIE

Ostalgie is nostalgia for the old way of life in East Germany ("ost" means East). If you miss your old Trabant and those weekly visits from the secret police, you may have Ostalgie.

10. ZEITKRANKHEIT

Zeitkrankheit is "time sickness" or "illness of the times." It's a general term for whatever the damaging mindset or preoccupations of a certain era are.

11. WELTSCHMERZ

Weltschmerz or "world pain," is a sadness brought on by a realization that the world cannot be the way you wish it would be. It's more emotional than pessimism, and more painful than ennui.
The Rise And Fall of 'Hippiedilly' in 1969
On the Sunday morning of 21 September 1969, a slightly-built Metropolitan Police Chief Inspector convinced some squatters at a large five storey mansion at 144 Piccadilly to lower an improvised wooden drawbridge so doctors could help a seriously ill person inside. The drawbridge came down and Chief Inspector Michael Rowling flung himself bravely across the barricaded opening to establish a bridgehead. Within seconds a police sergeant blew his whistle and shouted: "Come on lads - let's go in!" A hundred policemen, seemingly from nowhere, charged over the bridge and straight through the front door.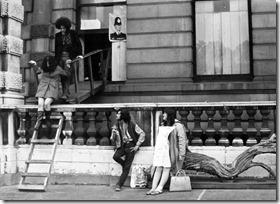 Via SDB.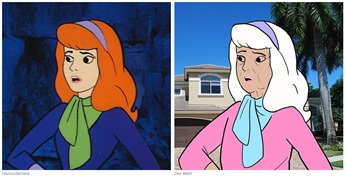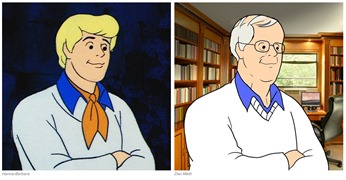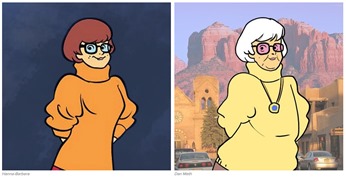 Fried Egg Bandit Baffles UK Coppers
The Group knows what you did.
Tonight's post brought to you by why you don't eff with the chimps: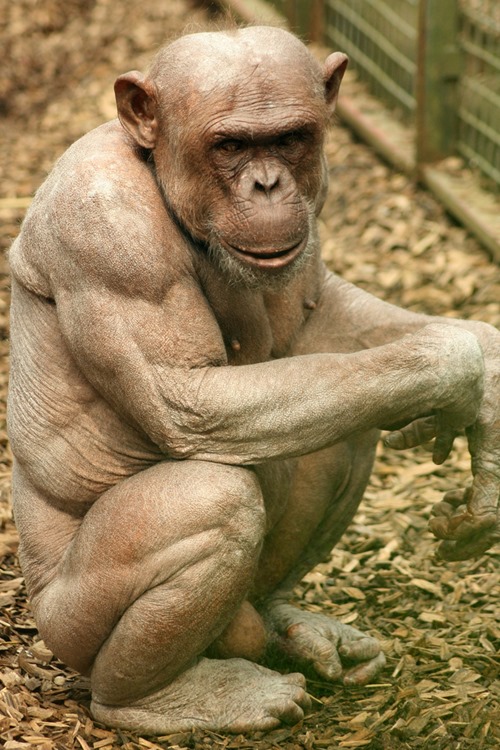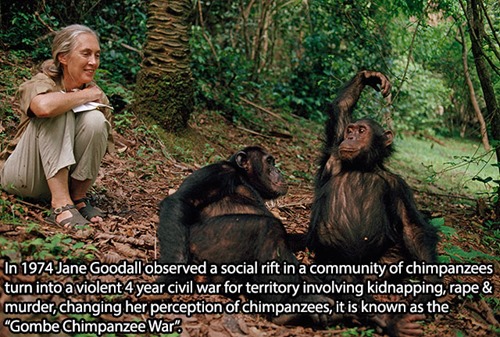 Notice: Posted by implicit permission of AceCorp LLC. Please e-mail overnight open thread tips to maetenloch at gmail. Otherwise send tips to Ace.

posted by Maetenloch at
10:45 PM
|
Access Comments