« Feel-Good Story (No, REALLY!) [Y-not]
|
Main
|
Open Thread »
January 19, 2015
Overnight Open Thread (1-19-2015)
"An unintended side effect of Paris is the revealing, or perhaps I should say reminder, that the left really has a hard time with this whole 'free speech' thing. Right alongside grand and glorious declarations of the absolute right of free speech are inserted codicils that, if followed strictly logically, simply negate all of their olympian sentiments."

-- OregonMuse
So the local Boston CBS affiliate tracked down some of the #BlackLivesMatter protestors who blocked Route 93 last week and were arrested. Shockingly they did not appreciate being approached at their homes by the media. Well not their homes - mostly their parents' homes.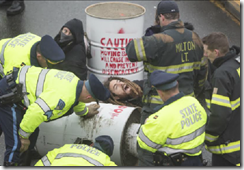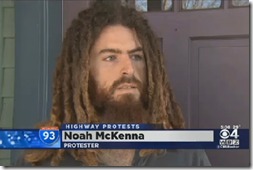 And Jim Geraghty weighs in on these protesting rage-whiners:
Storming into bars and restaurants, locking themselves to concrete-filled-barrels and blocking Interstates. this is the progressive grassroots of 2015. This is the Left, capital-L. This is blind fury, lashing out at others for having the audacity to drink beverages, eat brunch, or commute in a manner that the self-appointed arbiters of justice on the Left deem insufficiently down with the cause. There is no actual "activism" here. There is no attempt at persuasion here. There is no thought here. There is only resentment and anger and a desire to lash out at anybody who isn't one of them. There's no agenda or plan to actually improve things.  There's no call to action. It's just rage-whining.

...Notice that there's not a single prominent member of the Democratic Party willing to call out this idiocy for what it is. Notice that the furies are disrupting life in Oakland, Boston, San Francisco and New York City, places where Republicans, much less conservatives, are few and far between. The far Left is making life miserable for the rank-and-file Democrats, and Mayor de Blasio, Governors Andrew Cuomo and Jerry Brown, and President Obama are nowhere to be found, nothing to say.  They can't take the Left on too directly or too loudly.
New Republic Writer Reviews American Sniper, Pans It, Later Admits He Never Watched It
Tobias is subtweeting the new New Republic, which ran this amazingly dumb essay on the new film, American Sniper, by Dennis Jett, a Penn State professor.* I say it's amazingly dumb, because Jett has managed, it seems, to totally miss the point of the movie he's discussing.

...So, The Professor has totally botched this review. I mean, he hasn't even come close to ascertaining the meaning of the film or the motivation of its lead character. How could this have happened? He's a professor of international affairs at a prestigious university! What could have gone wrong, Professor?

"I have not seen American Sniper. But if the trailer is any indication."

Whoa whoa. Whoa.

Whoa.
I used to joke with my film school friends that I didn't need to see a movie in order to have an opinion on it. But I had no idea that you could get to professionally review films without having to actually see them.
Daily Kos Writer Destroys Wisconsin Gov. Scott Walker Claim of Having a Master's Degree
Walker's 'claim' of an advanced degree:
In that same recent interview, Walker stated, "I've got a master's degree in taking on the big government special interests, and I think that is worth more than anything else that anybody can point to."
Communications master degree holder Mark E. Anderson might want to take a timeout to review the meaning of 'metaphor' in a dictionary.
RULES FOR MEN IN FEMINIST MOVEMENTS
In other words meet your new female chauvinist matriarchy overlords. Because sexism is wrong.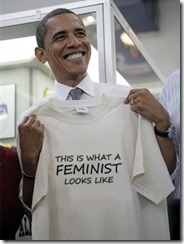 Ladies First: The New Equality
Women should be heard first in the classroom, a forum on misogyny at Dalhousie University heard on Thursday. "Men should not be allowed to monopolise these forums," management professor Judy Haiven said.

...Her idea that women should always speak first in classroom discussions and at public events was brought up several times during the forum. Haiven said she already tries to apply this idea in her own classroom. "In the management department, women get to speak first."
But needless to say Professor Haiven's proposal hit strong dissent:
"I think that women of colour should speak first in class," [gender and sexual resource centre outreach co-ordinator, Jude] Ashburn said.
No word on disabled lesbian women of color but I'm assuming they get first dibs on speaking as well as early boarding privileges and all backstage area access.
And of course I can't help but think of this Key & Peele sketch.
Price of Electricity Hits Record High - Just as Obama Promised
Since Obama was elected the electricity price index has gone up by 30%.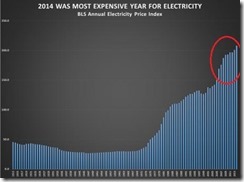 Parents Investigated For Neglect For Letting Kids Walk Home Alone
The WaPo reports that Danielle and Alexander Meitiv in Montgomery County Maryland say they are being investigated for neglect after letting their 10-year-old son and 6-year-old daughter make a one-mile walk home from a Silver Spring park on Georgia Avenue on a Saturday afternoon. "We wouldn't have let them do it if we didn't think they were ready for it," says Danielle. The Meitivs say they believe in "free-range" parenting, a movement that has been a counterpoint to the hyper-vigilance of "helicopter" parenting, with the idea that children learn self-reliance by being allowed to progressively test limits, make choices and venture out in the world. "The world is actually even safer than when I was a child, and I just want to give them the same freedom and independence that I had - basically an old-fashioned childhood," says Danielle. "I think it's absolutely critical for their development - to learn responsibility, to experience the world, to gain confidence and competency."
Apparently the Montgomery County CPS disagrees.
A Winchester Model 1873 rifle was found leaning against a tree in Nevada's Great Basin National Park late last year. It was manufactured in 1882 and from all evidence it has been leaning on the tree for over a 100 years.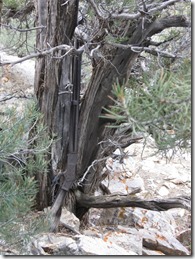 13-Month-Old Baby Keeps Parents Awake on Cruise Ship, Causing Them to Venture on Deck, Then Miracle Occurs
6 Nobodies Who Turned Into Action Heroes Without Warning
The entire senior crew of the Oceanos immediately fled the ship in nearly-empty lifeboats -- without telling any of the passengers, or notifying rescue personnel that the ship was sinking. Captain Avranas himself tried to flee in a lifeboat three different times, before eventually wandering off to hide beneath a stairwell for the duration of the sinking (again, without ever telling a soul that the ship was in danger).

After a good long while, Moss Hills, Oceanos' on-board guitarist, got annoyed. He felt like the ship was sinking and no one was telling him, so he ditched his guitar and went below deck to discover the Indian Ocean hanging out in the hallway. Recognizing this as a serious issue, he ran to the ship's bridge to report it, only to find it totally abandoned. There were charts and things haphazardly laying around, like in some kind of post-apocalyptic movie.

Considering there were exactly zero officers or experienced sailors aboard the ship at this point, Hills essentially appointed himself captain of the Oceanos. He got on the radio and put out an SOS to a nearby ship, which started asking tons of technical questions about the situation on board. Taking Hill's lack of maritime knowledge as a sign that they were the victims of an elaborate prank, they asked for Hill's rank, to which he responded "guitarist."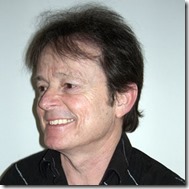 The Yahoo AoSHQ group - it's got electrolytes.
And my twitter thang.
Tonight's post brought to you by Cosmo 1948 (pre-Helen Gurley Brown):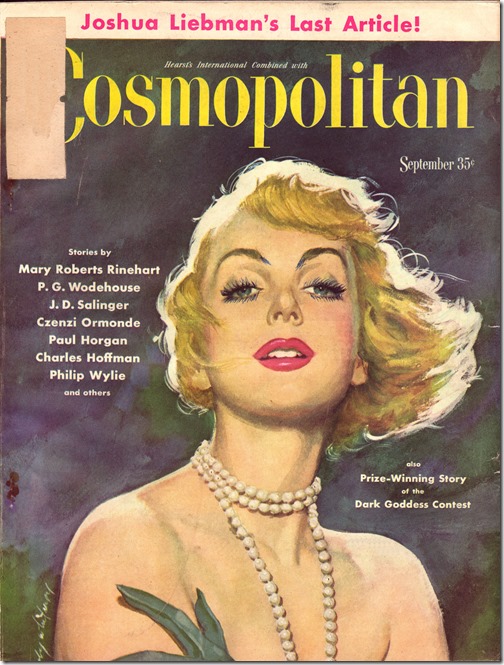 Notice: Posted by permission of AceCorp LLC. Please e-mail overnight open thread tips to maetenloch at gmail. Otherwise send tips to Ace.

posted by Maetenloch at
10:34 PM
|
Access Comments