« AFC Championship
|
Main
|
Monday Morning Open Thread »
January 18, 2015
Overnight Open Thread (1-18-2015)
Over the last decade, the Continent seems to have developed a certain psychological ease with the routine murder of Jews. What remains of Jewish communal life in Europe now takes place behind reinforced doors and barbed wire, and the actual extinction of an entire identity group's presence is discussed as calmly as the long-range weather. Forty-five per cent of British Jews say Jews have no future in Britain, and 58 per cent says Jews have no future in Europe.

-- Mark Steyn in A Judenrein Europe
Ironically, these "Fox News Viewers Are Stupid!" stories are little more than a large and intense exercise in confirmation bias, indulgences of the very thing that the people who push them attribute to their antagonists. The Left has learned over the years that winning debates is difficult but discrediting people and institutions is relatively easy. You point the finger and yell "racist!" or "stupid!" or "stupid racist!" long enough and loud enough and it will start to stick. And for a long time, the Left did not have to do very much debating, because there was no Fox News, no Rush Limbaugh et al., and no conservative alternatives online. Now there are, and so the Left's most pressing order of business is the delegitimization of Fox News, Rush Limbaugh et al., and conservative alternatives online. And if that doesn't work, Harry Reid is ready to repeal the First Amendment, and Robert F. Kennedy Jr. is ready to see you locked up for your political views.

And when that happens, you can bet that somebody will publish a study finding that it's the only rational thing to do.

-- Kevin Williamson in The Fox News Obsession
Meet the New Critics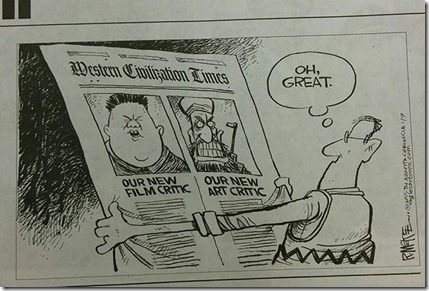 Neo-Neocon on How the Nazis Gained Power Without Being Very Popular
From The Nazi Seizure of Power:
...[The Nazis] were masterful at marketing at the local level. They tailored their messages to the specific audiences they were trying to attract. So if they were holding a meeting for workers in a particular location, they would bring in a specific speaker with a specific message. If it was businessmen, the message and speaker would be entirely different (and often entirely contradictory). They would tell whoever they were talking to whatever it was they thought they wanted to hear. And they measured success by the number of people at events and the number of paid party memberships. It is a fascinating lesson in manipulation and lying. You get to understand why 35% of Germans voted Nazi in the last free elections.
And neo-neocon comments:
The Nazis rose to power in part because they were popular with the people; I'm not saying they weren't. But they were not all that popular. For example, they never won a majority of the votes of the German people while elections were still free. One of the lessons of the Nazi rise to power it is important to learn is how a movement that is not supported by a majority of the population-such as, for example, leftism in the US-can nevertheless gain power in a democracy through democratic means, by conniving, lying about their intentions, ruthlessness, violence, threats and intimidation, cluelessness of their opponents about what they are up to, and a little bit of luck.
AF General: Praising the A-10 to Lawmakers is 'Treason'
A top U.S. Air Force general warned officers that praising the A-10 attack plane to lawmakers amounts to "treason," according to a news report.

Maj. Gen. James Post, vice commander of Air Combat Command, was quoted as saying, "If anyone accuses me of saying this, I will deny it . anyone who is passing information to Congress about A-10 capabilities is committing treason," in a report published Thursday on The Arizona Daily Independent.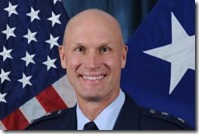 But even as we speak the plane that the Air Force loathes is killing ISIS forces thanks to the Indiana Air National Guard:
Airstrikes carried out by the US on ISIS positions using the A-10 Warthog aircraft killed and wounded a number of terrorists near the village of Sultan Abdullah near Moshul in Iraq at dawn yesterday, Iraqi News reported.
Quoting an unnamed source who witnessed the action, the report said that the aircraft carried out four airstrikes sparking panic in the ranks of ISIS after flying close to the ground.
"Elements of the terrorist organization retaliated with 4 Strela missiles and but that did not cause the aircraft any damage, prompting the remaining elements to leave the bodies of their dead and carry the wounded to escape towards the Shirqat district (120 km north of Tikrit), the report said.
Oh and Yes American Ground Troops Have Been in Combat With ISIS/ISIL Despite the War Being 'Over'
On December 17th 2014 there was a brief battle in Iraq between American troops and ISIL (Islamic State in Iraq and the Levant). The Islamic terrorists lost and retreated after taking heavy losses from American ground troops and air attack. This made the news because there were a lot of journalists there (at the Ein al Asad airbase in western Iraq). This was reported as the first ground combat between American troops and Islamic terrorists in Iraq since American troops left in 2011. That is not exactly true, but it's the story the U.S. government wants told.

...This brings us back to the December battle at Ein al Asad, where there were only about a hundred American troops at a base used by thousands of Iraqi troops. The base was deep in ISIL controlled territory and have been surrounded by ISIL for months. Supplies were brought in by air and the American had recently arrived to help train and advise as well as call in air strikes. To the Iraqis the Americans were also sort of good luck charm. To the average Iraqi soldier their American counterparts were masterful warriors who never lost.
Ray Harroun: Winner of the First Indianapolis 500
Who won through strategy, skill, and 'cheating' at an average speed of 74.5 MPH in 1911:
Winning was nice, but Ray Harroun won by "cheating" -- or rather by reading the rules carefully and using that to his advantage. And in doing so, he may have saved more lives than penicillin.

You see, all the other cars were two-seaters. His was a one-seater. The other drivers rode with a mechanic riding shotgun to keep an eye on the rest of the pack. Harroun mounted a rear-view mirror on his car. This lightened his load by at least 100 pounds (mechanics were skinny in those days).

To be sure, the other drivers protested after the race, but to no avail. Soon they were using rear-view mirrors, and soon, rear-view mirrors became standard equipment. His racing style -- the tortoise over the hare -- was admirable as well. In an age of derring-do, Ray Harroun was a careful man.

He won $14,000 for that race. His sponsor let him keep the prize and gave him a bonus to boot. He retired as a driver and became a consulting engineer -- at age 32. Not bad for a man with a grade-school education.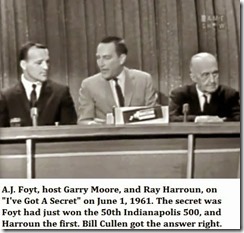 ATF Revokes Some Shoulder "Brace" Letters
Andy already covered this but the ATF has decided that using a stabilizing brace on say an AR-15 pistol as a makeshift stock makes it an evil SBR (short barreled rifle). Even though they had previously explicitly approved this use in official letters sent out in 2014.
Apparently using the brace like this constitutes a 'redesign' despite the fact that nothing material has changed on the gun. But then logic and the ATF rulings are only loosely correlated.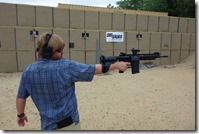 A Cloud Of Drunken Ronald McDonalds Has Descended On Inner Sydney
Just like the old gypsy lady said!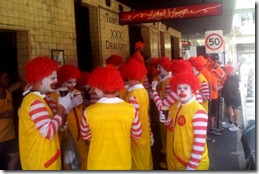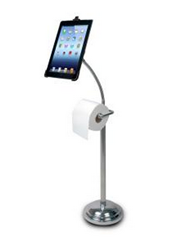 The Most Radioactive Places on Earth
Not necessarily where you'd think.
Weekly Commenter Standings
Top 10 commenters:
1 [776 comments] 'Misanthropic Humanitarian ' [110.84 posts/day]
2 [517 comments] 'J.J. Sefton'
3 [498 comments] 'ThunderB, Sharia Compliance Officer'
4 [486 comments] 'rickb223'
5 [467 comments] 'Vic'
6 [414 comments] 'artisanal 'ette '
7 [410 comments] 'Jane D'oh'
8 [409 comments] 'Nip Sip'
9 [318 comments] 'cthulhu'
10 [318 comments] 'Lizzy'
Top 10 sockpuppeteers:
1 [127 names] 'The Political Hat' [17.84 unique names/day]
2 [75 names] 'Blue Hen'
3 [60 names] 'John McCain'
4 [60 names] 'Tight End Reggie'
5 [53 names] 'Turd Ferguson'
6 [53 names] 'Islamic Rage Boy'
7 [46 names] 'guy who wanted the Pats' cheerleader in the sailor uniform'
8 [45 names] 'Thin veneer of civility'
9 [43 names] 'BB Wolf'
10 [40 names] 'Bob's House of Flannel Shirts and Wallet Chains'
The group. Never heard of it.
Where it's at - the Twitter
Tonight's post brought to you by the Indy 500 during the early days: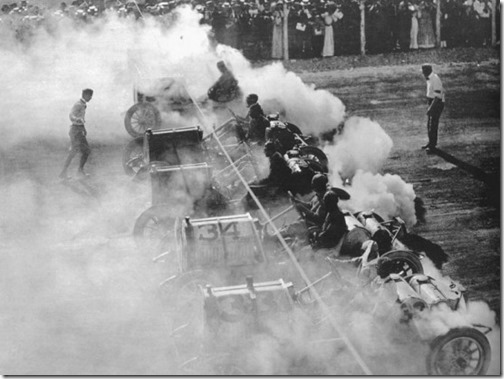 Notice: Posted by permission of AceCorp LLC. Please e-mail overnight open thread tips to maetenloch at gmail. Otherwise send tips to Ace.

posted by Maetenloch at
10:36 PM
|
Access Comments