« Ron Paul Institute: The Charlie Hebdo Slaughter Has All the Hallmarks of a Classic False Flag Operation
|
Main
|
Morning Thread (1-16-2015) »
January 15, 2015
Overnight Open Thread (1-15-2015)–Warning: There is Math Here
Now, I want to make sure that my point is very, very clear, because after all I am trying to explain things to people who think that it's smart to play in traffic.  So here we go: society values beloved grandfathers over Lefty protesters.  So when it's a choice between an example of the former needing to be rushed to the hospital after a horrible car accident, and examples of the latter risking horrible car accidents, society's default sympathy is going to be with the grandfather.  And this is not casual, either: the EMTs could have gotten out of the ambulance this morning and cleared a path with their defibrillators and society would have nodded solemnly and murmured It's a shame that it had to come to that.

-- Moe Lane on freeway protestors
Well actually they would be lucky to only get defibrillated.
Quote of the Day II - Cold War Is Back
"Did the Americans Plan the Paris Terror Attack?"

-- Headline of Monday's Pravda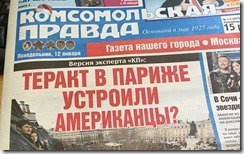 Multiculturalism is the twin of appeasement.

-- VDH in Multicultural Suicide
Top 5 Liberal Lies Disguised as Math
3. Average age in Vietnam was 19.
From Statistics about Vietnam:

Average age of 58,148 killed in Vietnam was 23.11 years.

I went back 40 years to remind people how prevalent liberal lies disguised as statistics are when it comes to war. Be suspicious of any liberal stats on veterans. They will make them up out of whole cloth.
The Biggest Math Story of the Year - The 1 in 5 Women Lie
Even if you were to accept this statistic, it turns out that it's simply inconsistent with other well-known activist statistics. Which means that there's lying going on here.
The use of the "one in five" statistic began to unravel almost immediately, as a number of people, most notably University of Michigan economics professor Mark Perry, realized that when this statistic is combined with a second claim that only 12% of student victims of sexual assault report their allegations to law enforcement officials, that they cannot possibly both be true.
Alternet, Salon Can't Do Math, Unfamiliar with Tables, Scales, Common Sense
And their layers of editors failed to catch this doozey of a negligent cock-up.
The top five members of Congress are worth more than the GDP of entire countries. At $200.5 million, Republican Dave Trott's personal wealth is greater than the GDP of both Peru and Iraq ($200,269 and $195,517, respectively). Democrat Jared Polis is worth $213.2 million, more than the GDP of Algeria and ($208,764). Democrat John K. Delaney is worth $222.4, greater than the GDP of the Czech Republic ($208,796). Another Democrat, Mark Warner, is worth $254.2 million, which beats out the GDP of Greece ($241,721). While Republican Darryl Issa, the richest man in Congress, is worth an incredible $448.4 million, which makes him worth more than the GDPs of Bolivia, Croatia, Sri Lanka and Hong Kong put together ($30,601; $57,869; $67,203; and $274,027, respectively).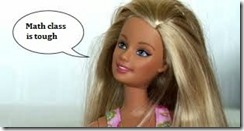 Lithuania Prepares Its Citizens For a Possible Russian Occupation
Lithuania is publishing a manual to advise its citizens on how to survive a war on its soil as concerns grow that Russia's intervention in Ukraine heralds increased assertiveness in its tiny Baltic neighbors.

...Lithuania spent much of the last century incorporated in Soviet Union, along with Latvia and Estonia, and upon independence in 1991 quickly sought to join the Western NATO alliance and the European Union.

It is increasingly worried about Russia, not least because of a military drill in the Russian enclave of Kaliningrad last month that featured 9,000 soldiers and more than 55 naval vessels.

"The examples of Georgia and Ukraine, which both lost a part of their territory, show us that we cannot rule out a similar kind of situation here, and that we should be ready," Defence Minister Juozas Olekas told Reuters.
Pegida movement comes to Denmark
Pegida stands for Patriotic Europeans Against the Islamization of the West.
Europe's Partying Like It's 1939
Of Course: US Consulate in Jerusalem Now Arming Palestinian Guards
Defying an agreement with Israel.
How Did Amedy Coulibaly and the Kouachi Brothers Get Their AKs and Rocket Launcher?
Apparently it was as easy as taking out a payday loan and meeting up with a dealer in a Belgian train station.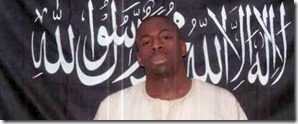 Simulating the Charlie Hebdo Attack: 7 Out of 9 Armed Defenders Got Hits on One Terrorist
But all of the defenders also got hit. Which puts it on par with a knife fight: you may be able to kill the other guy but you're are definitely going to get cut.
When I asked Nick to conduct a simulation of the Charlie Hebdo attack on short notice I knew we'd be in for a rough ride. The sim pit one handgun-holding self-defender against two rifle-wielding terrorists in a close approximation of the Hebdo offices. As anyone with a passing knowledge of gun fights will tell you, the odds of a successful outcome (two dead terrorists) were heavily stacked against the good guy with a gun. Click here for Nick's preliminary results. The main takeaway: seven out of the nine armed defenders got hits on one of the terrorists. There may have been one defender who managed both terrorists.
This is the act that made Any Kaufman famous. Stay with it until the 2:30 mark.
Guns and Rosaries in Kyushu or How Japan Nearly Became a Christian Country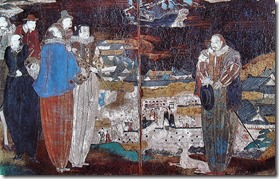 Demolition Team Screws Up Explosion - Twice
Given the location alcohol may have been involved. Twice.
Yahoo group. That is all.
Come on be a smartie and join the yahoo group party! For the children.
And my lo-fi Twitter spew.
Tonight's post brought to you by treading new ground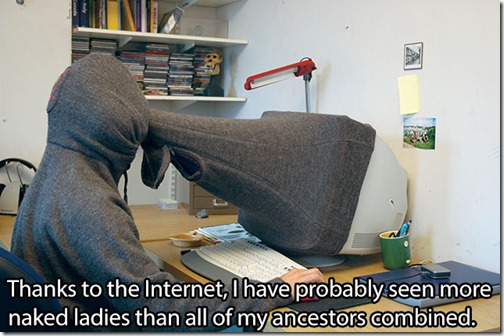 Notice: Posted by the implied permission of AceCorp LLC. Please e-mail tips and warnings to maetenloch at gmail. Otherwise send your scraps to the Hump. Do not seek happy-fun ball - he will seek you.

posted by Maetenloch at
10:39 PM
|
Access Comments