« FBI Arrests Ohio Man for Potentially Sparking Anti-Muslim Backlash
|
Main
|
Morning Thread (1-15-2015) »
January 14, 2015
Overnight Open Thread (1-14-2015)
"Critics who treat 'adult' as a term of approval, instead of as a merely descriptive term, cannot be adult themselves. To be concerned about being grown up, to admire the grown up because it is grown up, to blush at the suspicion of being childish; these things are the marks of childhood and adolescence. And in childhood and adolescence they are, in moderation, healthy symptoms. Young things ought to want to grow. But to carry on into middle life or even into early manhood this concern about being adult is a mark of really arrested development. When I was ten, I read fairy tales in secret and would have been ashamed if I had been found doing so. Now that I am fifty I read them openly. When I became a man I put away childish things, including the fear of childishness and the desire to be very grown up."

-- C.S. Lewis
Some argue that crime remains high in cities like Chicago and Indianapolis because of population loss, segregation, and entrenched poverty. But that gets the causation backward. Researchers Steve Levitt and Julie Cullen found that every murder reduces a city's population by 70 people. University of Chicago Professor Jens Ludwig observed that had Chicago seen the same murder-rate decline as New York, its population may have grown, instead of shrinking by 200,000 during the 2000s.

-- Aaron M. Renn in Why Policing?
Anwar al-Awlaki: Major Whore-monger, Part-time Jihadi
Pretty much every Al Qaeda plot in the last several years (including the Charlie Hebdo one) has connections back to the American-born Awlaki despite his having been blown up by an American drone in 2011. His videos and writings are still inspiring Muslim men around the world to go on jihad and kill westerners.

But it turns out that his true purpose (before getting blown up) wasn't jihad - it was going out whoring among the whores. Damn that man loved his hookers.  Between his many arrests for soliciting prostitutes and FBI surveillance records of his frequent encounters it's clear that whore-chasing occupied a good portion of his time. The rest of it he just wasted plotting and exhorting people on the internet to go out and kill the kafir.
One night in January 2002, investigators followed Awlaki as he drove in circles around Washington streets "known for the late night activities of prostitutes." Eventually, a white female entered Awlaki's minivan. The woman, agents noted, "was in her late teens, dirty blond hair, wearing a shiny black outfit that was made up of a tight long sleeve jacket, very short shorts, and platform high heel thigh boots."

Awlaki and the woman then drove to a nearby alley, where "It is believed that she was performing a sexual act on him, from what was observed by surveillance," according to FBI records. The imam then drove a couple of blocks and dropped the woman off at a corner. The hooker could regularly be found on the street at night, reported agents who described her as having "a hard or haggard edge to her appearance."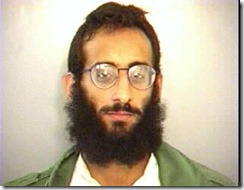 Glenn Greenwald Races to the Head of the Pack for Jackass of the Year
But then that's true of pretty much every year.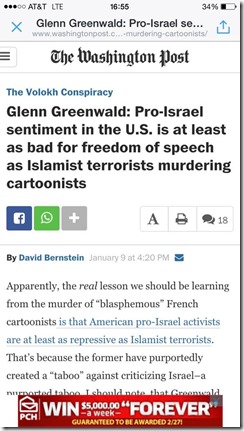 Service Women's Action Network vs. Disabled Veteran
West Point professor Lt. Col. Daniel Gade who lost his leg in Iraq in 2005 had the temerity to question whether disabled veterans are victims who are incapable of any paying work. And those who are invested in that point of view were not pleased.
Also when did the term bootstrapper become an insult?
A "bootstrapper," for those not familiar with the lingo, is a term of abuse on the left, reserved for those who fail to check their privilege, and who believe, say, in the power of hard work. Never mind that the last thing that Gade is suggesting is that vets are "lazy moochers."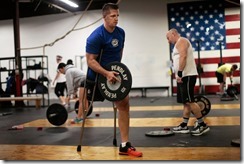 Shorter Vox: If It Doesn't Happen to Us, It Doesn't Exist
Second Variety Now Active in Kazakhstan
This time executing for Allah.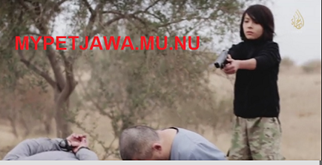 Technological Breakthrough Could Give Hillary Clinton Mobility (and an Edge) in 2016
Mr. Bennet, permit me to suggest that when the first ten paragraphs of an article in a respected publication like The Atlantic are in error, that alone should serve as sufficient grounds for the withdrawal and correction of the piece.
The Atlantic article on how high achievers are unable to get into CUNY seems to have been giant train-wreck of piece. When your title, subtitle, and lead paragraph are all wrong maybe you should just yank and dump the article instead of trying to correct your way out of it.
Sterling Archer Answers 20 Romantic Advice Questions
Thanks to JustTheTip.
If you had to choose between true love and starring in a movie with Burt Reynolds, what would the name of the movie be? -Evan Guappo Coburn

Gator II: The Gatoring
One train is departing from St. Louis, the other from Los Angeles. One travels at 75 mph, the other at 55 mph. Given that they both depart at the same time, how long would it take to seduce every woman onboard both trains? -Chris Hendricks

How many women are on each train? Also, are the trains diesel or electric? (This shouldn't affect my seduction efficiency; I'm just a bit of a train-geek.)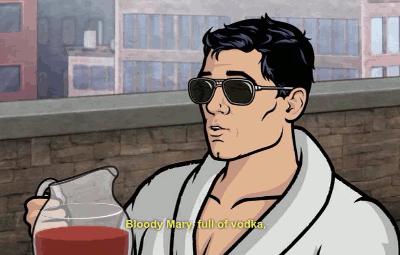 20 Facts About the Moon and the Moon Landing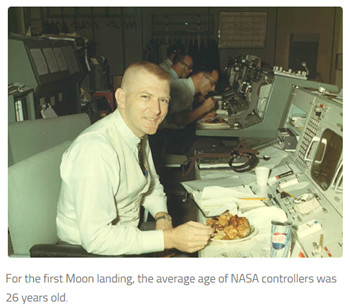 The Group knows what you did.
Tonight's post brought to you by a 2003 deposition of Donald Sterling: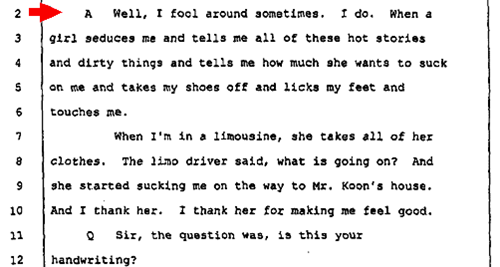 Notice: Posted by implicit permission of AceCorp LLC. Please e-mail overnight open thread tips to maetenloch at gmail. Otherwise send tips to Ace.

posted by Maetenloch at
10:42 PM
|
Access Comments