« CNN Memo Instructs Employees to Not Exhibit Cartoons of "The Prophet"
|
Main
|
Morning Thread (1-8-2015) »
January 07, 2015
Overnight Open Thread (1-7-2015)

86 Viral Images From 2014 That Were Fake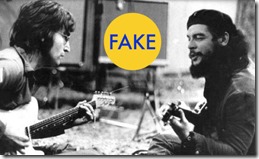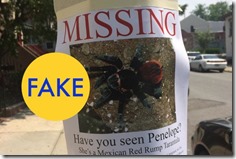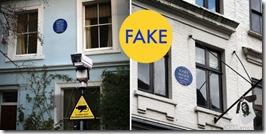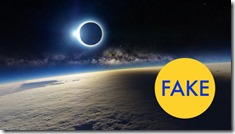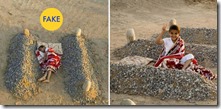 A Big Day for Craven Self-Censorship
The best examples of this are what the New York Daily News did, which mirrored what the UK Telegraph did. After twelve people were killed in the massacre at the Charlie Hebdo offices, with the murderers reportedly yelling that Muhammad had been "avenged" by the attack, the Telegraph posted a photo in which a copy of the paper appeared but blurred the "offensive" part of the cover. Why post the photo at all other than as some kind of preemptive and desperate capitulation?

...Christians are not campaigning for the end of free speech in the West, and yet the AP acts as though they are. That's deeply dishonest, and completely misses the point when Christians complain of the double standard. That's why I used the word "freakout" earlier to describe the media's behavior. The Associated Press appears to have lost its collective mind.
And guess what - it turns out that this picture of pictures which fooled me is itself a fake as well.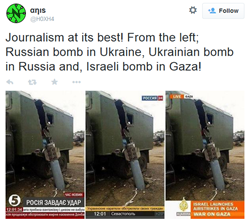 Feel-Good News of the Day: ISIS Chief Executioner Found Beheaded
In a grotesque twist of the saying "live by the sword, die by the sword", an Islamic State executioner in Syria who carried out beheadings for the jihadist group has been found with his head cut off.

The body of the Egyptian man, known to be the deputy emir of the feared al-Hesbah (or Hisbah) force in the eastern province of Deir al-Zor, was recovered near a power plant in al-Mayadeen city, according to the Syrian Observatory for Human Rights.

The corpse showed signs of torture and carried the message "This is evil, you Sheikh" written on it. The severed head also had a cigarette in its mouth. It is unclear who carried out the decapitation but the message was obvious.
Financial Times columnist: Charlie Hebdo kinda asked for it, y'know
Theodore Dalrymple: Equating Prudence with Cowardice
According to this perverted logic, if the relatives of the 12 murdered men were now to storm into the offices of the Financial Times and shoot 12 staff members because of the considerable provocation offered by Tony Barber, it will prove only that Barber had just been stupid.

There is, of course, a relevant difference between the two cases: when he wrote his disgraceful little article, Barber knew perfectly well that the relatives of the murdered men would not behave in this fashion, and that therefore he was not "just being stupid." Hence, he equates prudence with cowardice, a sure way to encourage (though not perhaps to provoke, in his sense of the word) more such attacks.
Catholic League: Muslims Are Right to Be Angry
Killing in response to insult, no matter how gross, must be unequivocally condemned. That is why what happened in Paris cannot be tolerated. But neither should we tolerate the kind of intolerance that provoked this violent reaction. Those who work at this newspaper have a long and disgusting record of going way beyond the mere lampooning of public figures, and this is especially true of their depictions of religious figures.
Actually - yes, yes you do have to tolerate it. So fuck you Bill Donohue and the Catholic League. (via ace's twitter feed)
Ron Paul: France Was Asking For It
"I put blame on bad policy that we don't fully understand, and we don't understand what they're doing because the people who are objecting to the foreign policy that we pursue, they do it from a different perspective," Paul added. "They see us as attacking them, and killing innocent people, so yes, they, they have - this doesn't justify, so don't put those words in my mouth - it doesn't justify, but it explains it."

Paul said it was the West's overall foreign policy which "invites retaliation."
I'll leave it to the reader to point out all the ways Ron Paul was wrong here.
Al Sharpton's Viagra Script Found in Apartment of Accused Rapist Sanford Rubinstein
Happy Public Domain Day: Works That Copyright Extension Took Away From Us In 2015
Jennifer Jenkins, Director of Duke's Center for the Study of the Public Domain, points out what could have entered public domain in 2015 but won't and why we need to use the upcoming Public Domain Day to focus on the importance of copyright reform. She writes: "What could have been entering the public domain in the US on January 1, 2015? Under the law that existed until 1978 -- Works from 1958. The films Attack of the 50 Foot Woman, Cat on a Hot Tin Roof, and Gigi, the books Our Man in Havana, The Once and Future King, and Things Fall Apart, the songs All I Have to Do Is Dream and Yakety Yak, and more -- What is entering the public domain this January 1? Not a single published work."
Do Sinking Ships Put Women and Children First?
Apparently not. Or alternatively women and children still die at a higher rate even if they do go first.
Since the sinking of the Titanic, there has been a widespread belief that the social norm of "women and children first" (WCF) gives women a survival advantage over men in maritime disasters, and that captains and crew members give priority to passengers. We analyze a database of 18 maritime disasters spanning three centuries, covering the fate of over 15,000 individuals of more than 30 nationalities. Our results provide a unique picture of maritime disasters. Women have a distinct survival disadvantage compared with men. Captains and crew survive at a significantly higher rate than passengers. We also find that: the captain has the power to enforce normative behavior; there seems to be no association between duration of a disaster and the impact of social norms; women fare no better when they constitute a small share of the ship's complement; the length of the voyage before the disaster appears to have no impact on women's relative survival rate; the sex gap in survival rates has declined since World War I; and women have a larger disadvantage in British shipwrecks. Taken together, our findings show that human behavior in life-and-death situations is best captured by the expression "every man for himself."
15 Pop Culture Trivia Nuggets to Impress (or Annoy) Your Friends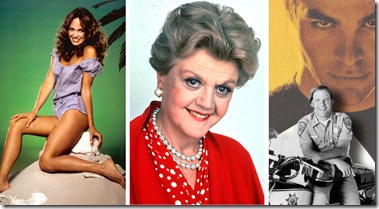 14. The mother-in-law of Catherine Bach (Daisy Duke of The Dukes of Hazzard) was actress Angela Lansbury (Murder She Wrote)

15. And speaking of family relations, I would be remiss in my duties as a Flashbak writer to neglect to inform you that Chris Pine is the son of Robert Pine, Sgt. Joseph Getraer on CHiPs.
The Group knows what you did.
Tonight's post brought to you by know your droids: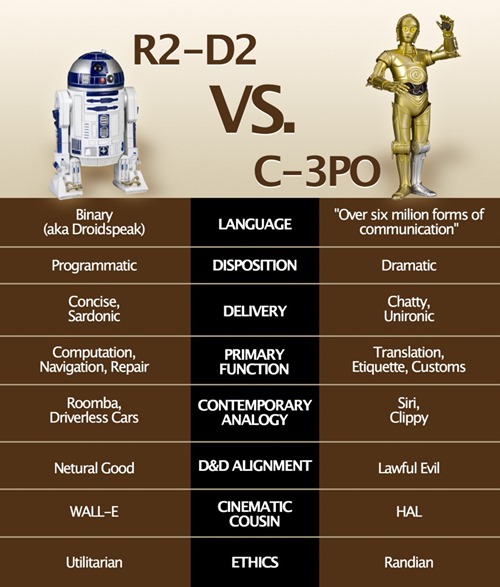 Notice: Posted by implicit permission of AceCorp LLC. Please e-mail overnight open thread and racing tips to maetenloch at gmail. Otherwise send tips to Ace PBUH.

posted by Maetenloch at
10:30 PM
|
Access Comments