« Saturday Jan 3 NFL Playoffs
|
Main
|
Dream Candidates [Y-not] »
January 03, 2015
Weekend (Sort of) Travel Thread: Concert Hall Edition [Y-not]
OK, this is not strictly speaking "travel," but it is semi-related...
Mr Y-not and I scored some free tickets to the Utah Symphony, so last night we attended their New Year's in Vienna concert. Apparently, New Year's Eve is a "BFD" in Vienna (something I had not realized), so this concert was an homage to that.
Ever the party poopers, BBC News informs us that it has a "dark history."
Well, it does:
The annual performance of waltzes, polkas and marches by Johann Strauss, his three sons and their contemporaries, seems timeless. Everything about the event, from its formality, its charmingly contrived humour, its home in the almost overpoweringly rich Golden Hall of the Musikverein, suggest something that dates back to the heady days of the 19th Century.

In fact the history of the New Year's Day concert is rather more recent. It was a Nazi invention.

The first ever performance took place on New Year's Eve 1939, raising money for the Winterhilfswerk, an annual fundraising drive masterminded by the National Socialist Party to buy fuel for the needy in the coldest months of the year.

When the Strausses were alive, the Vienna Philharmonic was a little sniffy about their music. Why would such an advanced and adventurous orchestra want to play popular tunes?

They started taking it more seriously in the late 1920s - but the idea of a seasonal Strauss gala really gained traction when the Nazi party's cultural commissars hit upon the idea of a unifying event that could be broadcast live across the Third Reich. The concert moved to New Year's Day in 1941.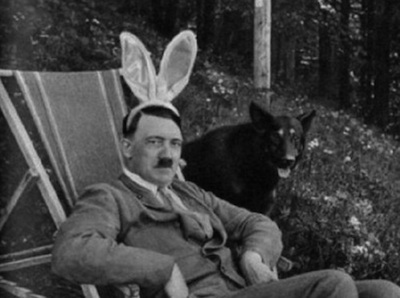 "I ruined everything I touched... but at least I didn't eat this dog."
That's a shame. To be fair, I suppose I can't fault the BBC for pointing it out... (and I should be grateful that they didn't somehow insert House Majority Whip Scalise into the article!)
In any event, back to the concert we attended...

The venue was Salt Lake City's Abravanel Hall. It has a striking lobby, complete with a huge Chihuly sculpture.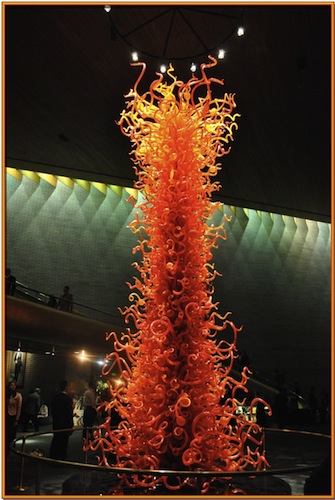 Although the building is striking, as a concert venue it is not my favorite. The balcony seating (which we generally prefer, especially for viewing an opera) is awkward, with very steep and rather narrow walkways to get to the seats. They're also difficult to access owing to the building having an inadequate number of elevators.
The main floor is fine -- once you get into your seat. But there is no center aisle and the rows are very long, so it can be quite annoying to be seated. And, if you're in anything other than the center of the row, you invariably have people crawling over you. Sadly, for some unknown reason, the ushers allow late-arrivals to go to their seats during the performance, so that really stinks. /curmudgeon mode off
All that said, we really enjoyed last night's concert. They chose a very upbeat set of musical selections. It was quite a festive way to kick off the New Year!
Here are a few of our favorites from last night's concert (these particular videos were not performed by the USUO):
Johann Strauss - Im Krapfenwaldl
This polka written by Johann Strauss is a delight, owing to the use of various pipes and whistles that mimick bird calls hence it's common name, The Cuckoo Polka.
H.C. Lumbye - Champagne Galop
This fun piece by Danish composer Lumbye features the sound of a champagne bottle popping throughout the piece. (The instrument used last night looked like a long wooden tube with a cork in it.) Very whimsical.


Finally, you'll all recognize this one:
Johannes Brahms - Hungarian Dance No.5
Beautiful!
There is something about going to a live musical performance, whether it be the symphony or pop music or ballet or the opera, that is so special. I don't care how good your audio system is -- live music rocks!
I'm hoping someday we can persuade tmi3rd, who is an expert in this stuff, to do some posts on opera and the like. I discovered opera very late in life and am no expert, but I love it and think more people should give it a chance.

Open thread to talk about your holiday travels or to tell us what you did for New Year's Eve or to describe your favorite concert venues... or pretty much any other damned (non-political) thing you want!

posted by Open Blogger at
06:15 PM
|
Access Comments