« A Sensual Painting of Such Erotic Power as to Spark a Sexual Epilepsy in the Boner Lobe of the Brain
|
Main
|
Morning Thread (12-31-2014) »
December 30, 2014
Overnight Open Thread (12-30-2014)
Honoring the 2014 Person of the Year: Ben Trovato
Ben Trovato was ambitious this year and even branched into financial journalism-he's hardly a stranger to the field-where he inspired an unbelievable tale about a high-school whiz kid who made $72 million trading stocks during his lunch hour. That's "unbelievable" is in literally "not believable," and the kid later confessed to a prank that got out of hand, all the way into the pages of a prominent mainstream magazine.
The Top 10 Failed Narratives of 2014
Ben Trovato was a busy, busy man this year. I had already forgotten about his work on this one: "The NRA is making the Ebola crisis worse."
AoSHQ Rape Tuesday: The Other Fraternity Initiation Rape Story
This one happened in 2013 at UNC but involves some of the same players as well as similar tropes and similar doubts as the UVA story. The fact that the accused rapist was the long-time boyfriend of the girl adds +3 to your skepticism and an extra 2 HP against SJW attacks.
"Weeks into my undergraduate career at the University of North Carolina at Chapel Hill (UNC), a friend told me she had been raped a few days earlier as part of a fraternity 'initiation process.'"
- Annie E. Clark, Feb. 28, 2013, Huffington Post

When I saw that sentence, it struck me as weirdly similar to the story told in Rolling Stone by Sabrina Rubin Erdely:

A prestigious public university in the South.

A freshman girl raped during a fraternity initiation.

An activist's story about administrative indifference to victims.
Read the whole thing at RSM's site.

One takeaway is this: If you think you have been raped, you MUST go to the police. If you do anything else, then you should not have any expectations of justice.
Did Bad Weather Bring Down AirAsia 8501? 
Or was it just another victim of the Java Sea triangle?
LA Times Editorial: The Right Wing is the Enemy Within 
By Jared Diamond of Guns, Germs, and Steel fame who is clearly working outside his area of expertise here. Funny how it's always Lefties who are imagining government coups as solutions for the 'gridlock problem' i.e. lack of sufficient progressive legislation.
You may object that the American armed forces, unlike those in Chile or Indonesia or Spain, have no precedent at all for interfering in American politics. That's true. But consider what happened in 1933 in Austria, where private citizens had increasingly been arming themselves and forming private militias. When Austria's Chancellor Engelbert Dollfuss abolished the country's legislature and established an authoritarian right-wing government, he didn't use an Austrian army to crush his left-wing political opponents. He did it with a militia of his own armed supporters.

Could that be possible here? Already, plenty of Americans are asserting the right to carry guns in previously unlikely places (such as in schools and government offices). Already, they are forming private militias for purposes such as patrolling the Mexican border and protecting a claimed right to graze cattle on federal lands. Again, when private citizen militias already carry guns for those purposes, it's "just" a matter of expanding the scope of an established principle to use guns for other purposes.
The Russians Don't Think Much of Obama or His Administration
Or all you 'Pindostanis' either.
The Russians have had their favorite, most-hated pindoses. One of them, the constant laughingstock in the media, used to be the US Ambassador to Moscow, Michael McFaul.

...Today his place has been taken by the spokesperson for the US Department of State, Jen Psaki. She has an anti-fan club of haters who consider her not to be very bright-they even invented their own anti-IQ unit called 1 Psaki. One who has 3 Psakis has a brain of a clam. The term 'psaking' in Russian political newspeak means to know nothing about the subject while saying something banal and politically correct. She is so popular that when she injured her foot and came in front of the cameras with the cast on, all major Russian TV channels and newspapers reported the event.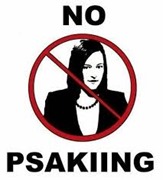 46 Times Vox Totally Fucked Up A Story
Sometimes Vox gets the name of a grocery store or the year a bill was passed wrong, but errors like that-while unfortunate-are inevitable and excusable. What makes Vox unique is not their errors, but the magnitude of those errors. Whether being taken in by blatant hoaxes, showcasing a clear misunderstanding of a study in an article that has no purpose other than explaining that study, or making multiple mistakes in a post that consists of only a graph or a short paragraph, Vox repeatedly crapped the bed in 2014.
Vox really should be a verb at this point.
Patterico: Am I The Only Techie Against Net Neutrality?
More:
"Net Communism" - A "Net Neutrality" Rant
Net neutrality is an issue that I should have an interest in along with a well-thought-out opinion - but truthfully every time I start to read an article on it, my eyes glaze over and I lose interest by the end of the first paragraph. So I expect you guys to read this and give me the cliff notes version okay?
Are Evil Electromagnetic Fields Affecting Your Brain?
Well now for just $325 you can get the Total EMF Shield which protects against EMF fields, magnetic gridlines, government mind-rays, most electrical sorcery, and Mexican radio stations.
Also contains the buzzword 'Tesla' which means it uses special 'magic science' that's beyond the understanding of current scientists.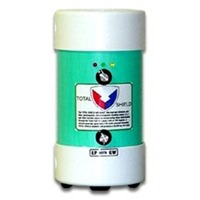 Why People Keep Trying to Erase the Hollywood Sign From Google Maps
And why Google Maps lies to you about it.
The Hollywood Sign might be one of the most recognizable things on Earth. In Los Angeles, it's also one of the most visible. You can see it from a plane as you glide into LAX. You can see it from a car as you drive up the 101 freeway. But a group of people who live near the sign are trying to hide it, even as it looms in the hills, in plain sight. By removing it from Google Maps.

...But in the last few years, technology has amplified this battle into an all-out war. Since they can't physically block the streets to stop cars from arriving, residents have spent years working on the next best solution: Make the sign invisible online-so no one can find it.

...The neighbors pleaded with the city to help. Then the local councilmember, Tom LaBonge, who is known for leading regular hikes through the park and up to the sign itself, proposed something that seemed crazy, if not impossible: He would look into changing the sign's official GPS coordinates, effectively hiding it from tourists forever.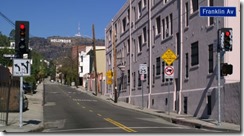 From almost the very start of the Great War, the British were bedeviled by Zeppelin raids. The airships could fly far higher and faster than many of the airplanes sent to oppose them. They also raided by night, and in pre-radar days were hard to find and intercept.

Naturally, it occurred to British authorities to strike them in their lairs, as it were, in the gigantic Zeppelin sheds on German airfields. This led to a raid in July 1918 that was every bit as daring as the Doolittle Raid of 1942, but is much less well known. Like Doolittle's raid, the naval aviation raid on the Zeppelin sheds at Tondern, Germany (modern Tonder, Denmark) were consequential, daring, hazardous, and dependent on technology strained to the uttermost. Like Doolittle's raid, not everyone came home.

...The raid convinced the British that aircraft carriers had almost unlimited potential as power-projection tools. Britain's Asian ally, Japan, also took notice. The Tondern Raid is little-remembered today, but as an example of a technologically-enabled special operation, it deserves to be studied in both its naval aviation and special operations aspects.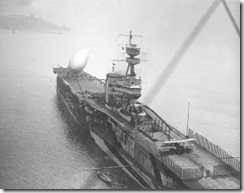 Teh Tweet!
Tonight's post brought to you by the 2014 hype cycle: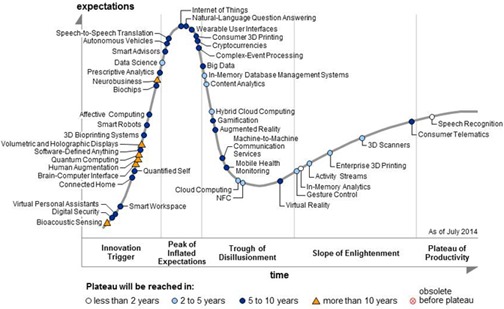 Notice: Posted by permission of AceCorp LLC. Please e-mail overnight open thread tips to maetenloch at gmail. Otherwise send tips to Ace.

posted by Maetenloch at
09:59 PM
|
Access Comments