« I have no pretence of calling this a Gaming Thread but I heard you like lists
|
Main
|
Gun Thread (12-28-2014) »
December 28, 2014
Food Thread: Healthy, Economical, and (hopefully) Tasty [CBD]
I'm not into New Years resolutions, but it just so happens, starting now, I'm gonna start eating better.

But I need to know what foods to buy...and how to prepare them. Plus, my inner-joo wants my improved diet to be economical. So let's trade tips.

For instance, beans. Great food but gassy and time-consuming to prepare. What else?

-- Slippery When Soothsayer
Ignoring the silliness of "...but gassy," which is a feature not a bug, here is everything you need to know about diet: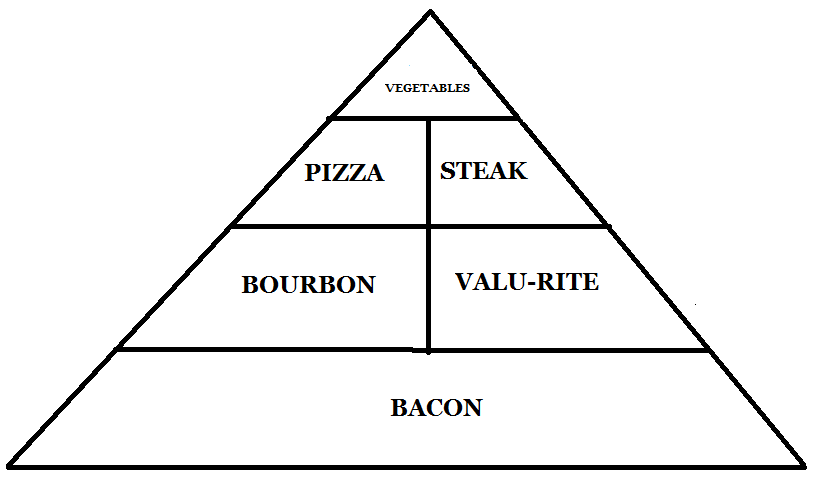 So.....here we have a golden opportunity to crowd-source Soothsayer's new diet.
A few restrictions:
1. Eating better probably means avoiding processed foods, especially those that are loaded with simple carbohydrates (sugars), eating more vegetables, and maybe cutting a few calories. It (hopefully) doesn't mean losing 80 lbs. and quitting smoking at the same time.
2. Nobody will stay on a diet that is boring and tasteless. It's tough enough without having to eat stuff that tastes of cardboard, chalk and grass clippings.
3. Assume basic cooking skills and access to mainstream products. For all I know he can find Paraguayan bee pollen extract at his corner store, but stick to American foodstuffs.
4. Balut, Casu Marzu, and all insects are banned. Fried tarantulas are restricted because they are fattening.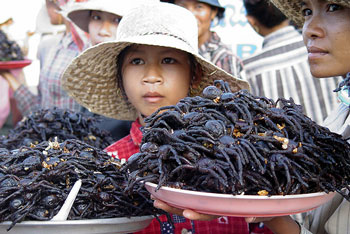 Here's my suggestion: Rice and Beans. Yes, beans in dried form take time, but canned beans are available everywhere, are inexpensive, and combined with rice provide all the amino acids necessary for the human diet. And a big pot of rice and eans will last several days and can be flavored with all sorts of garnishes and flavorings. For instance, I will saute some baby Bok Choi in a bit of vegetable oil, add a few drops of sesame oil at the end, and toss them in rice and beans. Good tasting, nice and healthy, cheap, and easy. If you can't find baby Bok Choi, try it with fried guinea pig.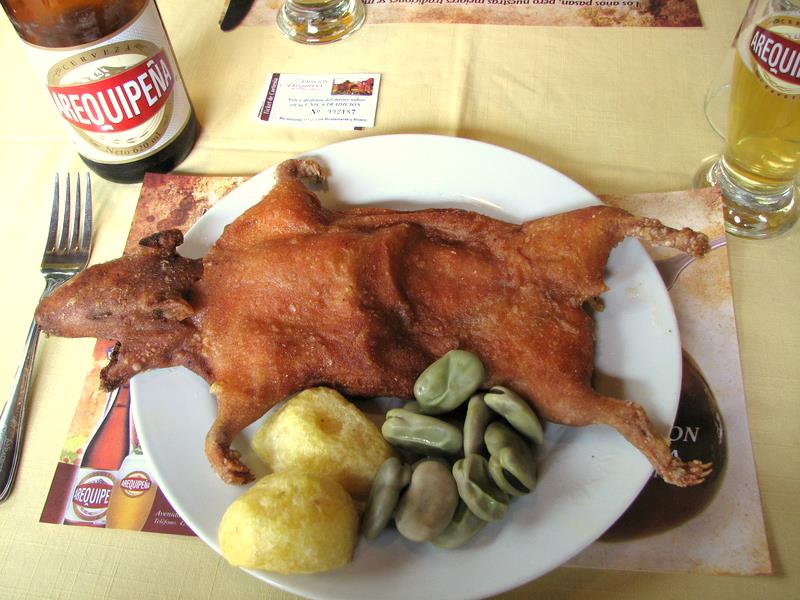 And because you haven't seen enough "Best Of" lists this year....here is my mini list of the best cook book, best food book, and best dish of 2014.
Balaboosta actually came out at the end of last year, but I didn't see it until this year. It's a great ride through a transplanted Israeli chef's kitchen, with lots of interesting and delicious recipes.
Meat, by Pat LaFrieda is a book that I was looking forward to hating with a burning hot intensity. He is a celebrity butcher here in the NY metro area, and seemingly every new restaurant proudly proclaims that they are using only LaFrieda beef. It is irritating and pompous. Unfortunately this book is gorgeous, with great photos, clear explanations of the various cuts, and some very nice recipes. LaFrieda's love of the high-end meat industry is obvious, and the dude knows of what he speaks. And....his recipe for the perfect steak is strange, and fabulous.
The best dish is obviously intensely personal. But on Christmas Eve I had a pretzel-crusted halibut that may have been the best piece of fish I have ever eaten. It was cooked perfectly (that means in butter...and lots of it), has a marvelous crust, at once crunchy and delicate, and the fish itself was incredible. The restaurant was an unassuming bistro on the Upper West Side of Manhattan called Cafe Tallulah. The rest of the meal was fine. Nothing great, but nothing bad either. it was this one dish that made the meal.
Gang of Gaming Morons already nailed the best food movie of the year, so check out his list...it's better than this one!

This is a fun and simple appetizer that is infinitely variable. Swap bacon for the prosciutto, use cooked potato instead of the artichoke hearts, etc.
Artichoke and Bean Crostini
Recipe courtesy Giada De Laurentiis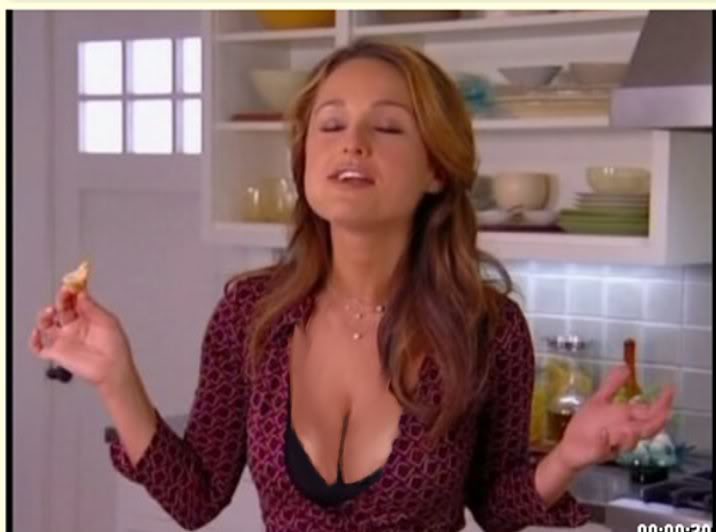 Ingredients:
Vegetable cooking spray
4 very thin slices prosciutto
12 (1/4-inch thick) slices rustic country bread
1/2 cup extra-virgin olive oil, plus extra for drizzling
1 (12-ounce) package frozen artichoke hearts, thawed
1 (15-ounce) can cannellini beans, rinsed and drained
1 cup grated Pecorino Romano
1/2 cup coarsely chopped fresh basil leaves
1 teaspoon lemon zest
3 teaspoons fresh lemon juice
2 teaspoons kosher salt
1/2 teaspoon freshly ground black pepper
Preheat the oven to 375 degrees F.
Spray a baking sheet with vegetable cooking spray.
Lay the prosciutto in a single layer on the prepared baking sheet and bake for 10 to 12 minutes until crispy. Set aside to cool for 10 minutes.
On another baking sheet, arrange the bread slices in a single layer. Using a pastry brush, brush the bread with 1/4 cup of the oil. Bake until golden, about 12 to 15 minutes.
In a food processor, combine the artichoke hearts, beans, cheese, basil, lemon zest, lemon juice, salt, and pepper. Pulse until the mixture is chunky. With the machine running, slowly add the remaining 1/4 cup of olive oil.
Spoon the artichoke mixture onto the crostini.
Crumble the prosciutto and sprinkle on top. Drizzle with oil and serve.

posted by Open Blogger at
04:00 PM
|
Access Comments