« Early Morning Thread, 12/27/14 - Ham. [krakatoa]
|
Main
|
Israel On Christmas Morning [CBD] »
December 27, 2014
Fundamental Concepts - On Racism [Weirddave]
Here's something that has been bouncing around the brain box lately. Three things actually, all of which have to do with race and racism. Lets take them one at a time.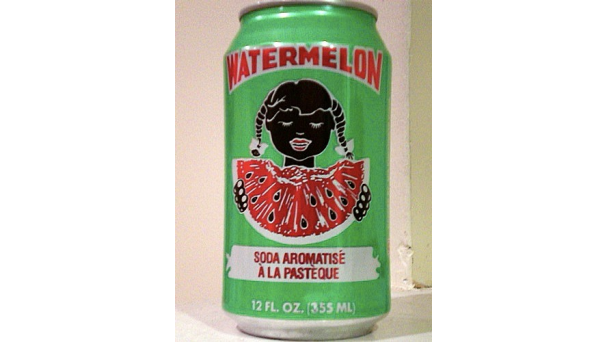 That's Racist!
By the strictest definition, everybody is racist, we can't help it
Human beings have two inherent qualities that quite impossible to ever eliminate "racism" entirely. Number one, we're tribal by nature. This is hard wired into our DNA, either by our creator or as a survival mechanism we inherited from our ancestors as we evolved. Why doesn't matter, but humans see things through the lens of "us" and "them" (I'm going to forgo quotes from here on out. Pixy doesn't like them and it's a pain to remove black diamonds). Us can be anything, it's an integral part of our self identity; my tribe, my family, my sports team, my nation, my club, my religion, my race, etc... Them is anyone who doesn't fit into whatever category is of paramount importance at the moment. There are various levels of usness and themness, and individual may be Them one second and Us the next. "That Johnson boy is a neighbor, but how dare he try to kiss my daughter, he's not one of us, I'll kill him!" * Barbarians attack * "Look out Johnson boy!" * Shoots barbarian about to impale JB on his spear * "Are you OK JB? Good, take this pistol and defend the house, I'm going after those sons of bitches." Us and Them is fluid and depends on context, but human beings categorize other humans without thought, slotting them into various Uses and Thems. We could no more stop it than we could breath water (waterbreathers. Ugh, I hate THEM).
The second thing working against us is that our primarily sense for experiencing the world is sight. We are visual creatures. In the context of racism based upon skin tone, combined with our automatic sorting of people into us and them, this is a double whammy. Color is, after simple light and dark (which makes vision possible in the first place), the first thing we notice. When the thing we notice is another person, as our subconscious mind starts it's us and them sort, color is going to have an outsized prominence in the equation.
So there you have it. Humans are physiologically hard wired to be, if not racist, at least race conscious. Does that mean we're doomed to living in a world that's always at least a little racist? Probably (the one scenario that I can think of that might change this is a species wide extinction level event, like an invasion by hostile aliens that forces humans to adopt an Us that means "human"). A bigger question is, does it matter? Maybe not.
We can help how we incorporate our inherent racism into our lives
As we've established, human beings are inherently racially conscious. I would argue that this isn't a positive trait. So what? Humans are inherently selfish, violent and mean as well. Those aren't positive traits either. What's important is how we act.
Don't tell the left, but you can't change people into something else. There is no New Soviet Man. All we have to work with is this flawed mortal clay. Here's where civilization comes into the picture. The purpose of civilization is to curb our baser human tendencies into something that's conducive to a functioning group of humans. People who can't control their violent tendencies are quarantined (jail) or eliminated. People who can't control their selfish nature are shunned. Mean people may be one or the other, depending on the circumstances. Why should racism be any different?
It's not, and nobody on the right that I've ever met thinks it is. Most of us realize that the United States today is a remarkably non-racist country, no matter what the MSM tries to tell you. We have succeeded in eliminating racism to a degree that I would argue hasn't been seen in the history of man. Institutional racism is dead. Societal racism is shunned to the point that it's taboo on par with incest. Individual racism? Well, it exists, but it's revealed in a very circumspect manner.
Personal anecdote.
I was getting my hair cut in the local barbershop one day. I had just moved to the neighborhood, and my car had been broken into and the stereo stolen. I mentioned it to the barber (we're both white), and he said "It was probably some damn black kid who came up here from the city on the #3 (bus)". I didn't say anything, but I said to myself "This guy is a racist" and from then forward I tried to patronize other barbers in the shop. Then one day I saw something interesting. I was getting my hair cut by a different barber when a black woman came in with a couple of rowdy kids in tow. Here was a stereotype just made for disdain for a racist. She was fat, her kids were urban and belligerent, they were obviously lower class urban, likely from different fathers (there were three kids and their skin tone varied a lot. I know that doesn't mean anything, but that's my observation, my filtering of Us and Them). What did the "racist" barber do? He greeted her professionally with a smile, bantered a bit, took the kids one at a time into his chair and gave them excellent haircuts. He thanked them for coming in, and asked them to come back again soon, even when they didn't tip. (I made an excuse to hang out just to see how it all played out).
Well. Here's a conundrum. A man I had tagged as racist because of his statement had just acted in a decidedly non-racist fashion. He revealed his racist thoughts to me because he tagged me as part of his Us, but then when a time came where he might act upon those thoughts, he didn't. He didn't treat his customers as Them.
Honestly, what more can society ask? Think or believe what you will. Say what you want (within limits). How you act....that's where the rubber meets the road. You could be as racist at Woodrow Wilson, but if it doesn't affect how you treat people, so what? To my mind, and I think to most conservatives, that's the reality of racism.
How does this apply to real life today?
Lets just review for a minute. Racism is a universal human trait. It is also nearly universally condemned by society. These two forces are in opposition to each other. Because of that, an accusation of racism is a powerful weapon. It's also a weapon that is only effective against people who recognize that racism is bad and want to be non-racist. Think about it. Accuse the grand Keegle (or Klaven or Klegel or Klown, whatever he calls himself) of the KKK of racism. He'll look at you like you're nuts. "Of course I am, do you see the robe? Do you see the hood?". He'll then give you chapter and verse why he thinks racism is good. Dig up Adolf Hitler, reanimate him and mention that you have some concerns about the way he treats Jews. He'll tell you Duh, I wrote a whole book about it. ACTUAL RACISTS ARE PROUD OF BEING RACIST. You and I? That's a different story.
Suppose someone accused you of rape. You know rape is a thing, a vile thing, and you've just been accused of doing it. You're going to defend yourself. Same thing with murder. Same thing with racism. You instinctively react in defensive mode, and by doing so you give the accusation a validity that it doesn't deserve. The focus shifts from the facts to your denial.
That's the nub of it. Accusations of racism in America today are almost always attempts to shut down an honest discussion of the facts. Zimmerman wasn't attacked by Martin, he was a racist. Brown didn't attack Wilson, Wilson killed Brown because he is a racist. Antonio Martin didn't point a Hi-Point 9MM at a cop and get killed for his trouble, it's racism. And so on, and so on, and so on.
It's not going to stop. As we've seen, racism is inherent in all of us, it's evil, and no matter how hard we try as a society and a people to suppress it, when something happens that can even remotely be classified as racist, no matter the facts, it's going to be framed that way. Why? Because it puts non-racists on the defensive and defangs their arguments.
It's damn brilliant. Every single one of you reading this is going to have to pee in the next 24 hours. If I can somehow convince you that you need to apologize for peeing, why, I've got a lot of power over you, don't I?
Most conservatives are concerned with how an individual acts. Think what you want, I don't care, I care what you do. Liberals care about how one thinks and feels. You say welfare state has destroyed the black family? Who cares, I support it because it makes me feel good about myself. I'm doing good! Look at me everyone, I'm good!
"Oh, East is East, and West is West, and never the twain shall meet." Once again Kipling nails it.

Oh, and that racist can pictured at the top? Here's the other side of it.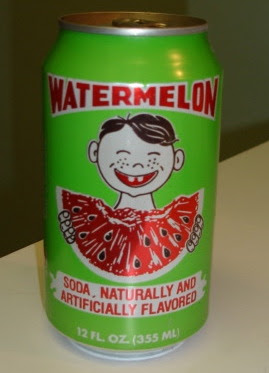 Now, is that can racist, or inclusive? I dunno, you tell me.

posted by Open Blogger at
09:41 AM
|
Access Comments