« MNF Thread
|
Main
|
Morning Thread (12-16-2014) »
December 15, 2014
Overnight Open Thread (12-15-2014)
Where the Terrorism Comes From
A recent terrorism survey (Global Terrorism Index) found that five nations (Iraq, Afghanistan, Pakistan, Nigeria and Syria, in that order) accounted for 80 percent of all terrorism related deaths in 2013 and even more in 2014. Four Islamic terrorist organizations (ISIL, al Qaeda, Boko Haram and the Taliban) account for nearly 70 percent of all terrorist deaths. Many of the lesser terror groups are also Islamic. In fact, of the top ten nations by terrorist activity (Iraq, Afghanistan, Pakistan, Nigeria, Syria, India, Somalia, Yemen, Philippines and Thailand) only India and the Philippines had a significant minority of terrorist deaths that were not carried out by Moslems. In those two countries the minority terrorists were leftist rebels who had not noticed the collapse of radical socialism in 1989.
Harvard Law Review Editor on Exam Delay Request: Our Weakness is Our Strength
In which third year HLS student and Very Special Snowflake, William Desmond, explains how the exquisite moral sensitivity and general superiority of current HLS students means that it's simply impossible for them to take the exams on time. Warning: Take any prescribed blood pressure medication before reading Desmond's arrogant jackassery.
Speaking as one of those law students, I can say that this response is misguided: Our request for exam extensions is not being made from a position of weakness, but rather from one of strength and critical awareness.

Although over the last few weeks many law students have experienced moments of total despair, minutes of inconsolable tears and hours of utter confusion, many of these same students have also spent days in action-days of protesting, of organizing meetings, of drafting emails and letters, and of starting conversations long overdue. We have been synthesizing decades of police interactions, dissecting problems centuries old, and exposing the hypocrisy of silence.

...Our focus and critical thinking are at an all-time peak while the importance of our textbooks is at a low. It is not that law students are incapable of handling their exams. It is that we are unwilling to remove ourselves, even for a few days, from this national conversation..
Somehow I don't think this guy would put up with any of this I'm-too-special-for-exams BS.
UCLA Law Professor Learns Ferguson-Related Exam Question is Taboo
This seems like a perfectly legitimate question based on current events to me. And it doesn't even ask the students to pick a side but merely to discuss the issues involved. But apparently that's now 'racist'.
Professor Robert Goldstein said the exam question was designed to test students' ability to analyze the line between free speech and inciting violence. It cited a report about how Michael Brown's stepfather, Louis Head, shouted, "Burn this bitch down!" after a grand jury decided not to indict Ferguson Police Officer Darren Wilson in the death of Michael Brown.

The question then asked students to imagine that they are lawyers in the St. Louis County Attorney's office and had been asked to advise the prosecutor "whether to seek an indictment against Head" for inciting violence. The exam reads:

"[As] a recent hire in the office, you are asked to write a memo discussing the relevant First Amendment issues in such a prosecution. Write the memo."

But students complained, and writer Elie Mystal at the popular legal blog "Above the Law" opined that the test question was "racially insensitive and divisive." Mystal also incorrectly alleged that the question asked students to "advocate in favor of extremist racists in Ferguson."
But the precious little snowflakes were offended and so the professor had to apologize and abase himself.
Yay: Park Rangers to Now Lecture You on Global Warming
Ettling has spent his summers working as a park ranger at Crater Lake National Park in Oregon for nearly a decade. He is on a mission to teach visitors that man-made global warming is real. But climate change can be a touchy subject. So Ettling devised a strategy. When a park visitor casts doubt on global warming, he makes an appeal to their pocketbook.

"I try to shift the conversation away from polar bears and ice caps," Ettling says. "I tell people there are a lot of things they can do to save money on their electric bill that will also help the environment. Usually, I can get through to them that way."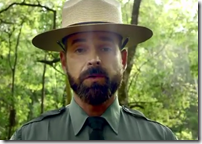 Rolling Stone Reporter Apologizes to UVA Students, Promises to 'Re-Report' Rape Story
Note: Telling the truth is not an iterative process.
One of the friends, a 20-year-old, third-year student referred to as "Randall" in the Rolling Stone article but whose real name is Ryan Duffin, told the AP that not only did he encourage the alleged victim to go to police, but he started to dial 9-1-1 on his cellphone until she begged off saying she just wanted to go back to her dorm and go to sleep.

"I couldn't help but notice that everything that the article said about me was incorrect," Duffin said.

The AP also spoke with the other two friends portrayed in the article: third-year, 20-year-old U.Va. students Kathryn Hendley and Alex Stock, known as "Cindy" and "Andy" in the article. None of the three friends was contacted by Rolling Stone's reporter, Sabrina Rubin Erdely, before the article was published; each of them rejected multiple assertions made in the article, which has since been retracted.

All three say Erdely has since reached out to them, and that she has told them she is re-reporting the story. Hendley told the AP Erdely apologized to her for portraying her the way she did.
Also: Why Did Jackie Only Tell Her Rape Story to Guys?
Heh: Elizabeth Warren Is The Face Of Modern Democrats (And Hillary Is Their Mitt Romney)
Guy Who Made A Living Excusing Black Criminality Just Got Murdered By Two Black Oakland Males
But make no mistake - this is all due to white privilege.
Michael Brown's Adult Police Record
Given that he had just barely turned 18 this makes you wonder what lurks in his juvenile record.
Never mind - this seems to be a different Michael Brown.
The NLRB Is Not Even Pretending Anymore
NLRB: Workers Can Use Company Email to Unionize
But the company is not allowed to monitor the emails. Yet the company is also liable for any emails sent from its servers.
NRLB: Unions Can Now Call Snap Elections
And companies must give union activists employees' personal email addresses and home phone numbers.
Undercover Cop Pulls Gun On Protesters After Attack in Oakland
But then angry mobs are very dangerous things.
That members of the protest were capable of violence is self-evident; after some in the crowd started screaming that the two men were undercover officers, the officers identified themselves as police and the taller officer deployed an ASP baton (but did not use it) as the crowd advanced upon them.

One protester them bum-rushed the shorter officer in the green and yellow hat, allegedly punching him in the face and tackling him. That officer then body-slammed his attacker to the ground, and as the crowd surged forward, the officer in the brown jacket pulled his gun to defend himself and his partner against a hostile crowd of up to 50 that was gathering around them, threatening to swarm.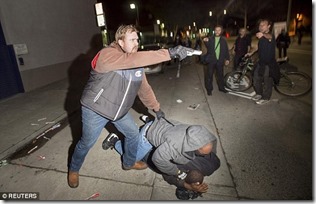 Wahlberg Beating Victim: 'I Was Not Blinded by Mark Wahlberg'
It turns out that the man Mark Wahlberg beat, Johnny Trinh, had already lost his eye while fighting in the South Vietnamese Army. He also thinks Walberg should be pardoned. On the other hand how do we know this 'Johnny Trinh' isn't just some random Asian guy that Wahlberg hired to forgive him.
Eh - this does lower the severity of Wahlberg's crime but I'd like to see how many non-celebrity types get pardoned (and regain their gun rights) after youthful felonies before extending this to Marky-Mark.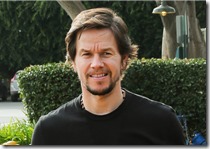 Utah Supreme Court Allows Woman to Marry Dead Boyfriend
Sounds crazy but basically the court just retroactively recognized a common-law marriage after the man's death. On the other hand if you're 78 years old, maybe you should just marry the old lady or at least give her power of attorney.
The Yahoo AoSHQ group - it's got electrolytes.
And my twitter thang.
Tonight's post brought to you by my favorite day: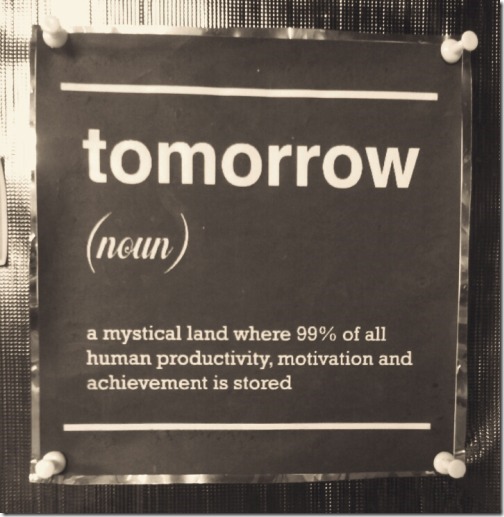 Notice: Posted by permission of AceCorp LLC. Please e-mail overnight open thread tips to maetenloch at gmail. Otherwise send tips to Ace.

posted by Maetenloch at
10:05 PM
|
Access Comments