« Cool Ice Open Thread [krakatoa]
|
Main
|
Overnight Open Thread (27 Dec 2014) »
December 27, 2014
Baseball Thread: The Winter Meetings/Start of The Off-season (BCochran)
People ask me what I do in winter when there's no baseball. I'll tell you what I do. I stare out the window and wait for spring. -- Rogers Hornsby

Hello again, Horde.
So apparently you folks, or at least quite a few of you, enjoyed the World Series threads and asked for an occasional baseball thread through the offseason to keep us all up to date on what's happening. CBD was kind enough to encourage that idea. So here we go....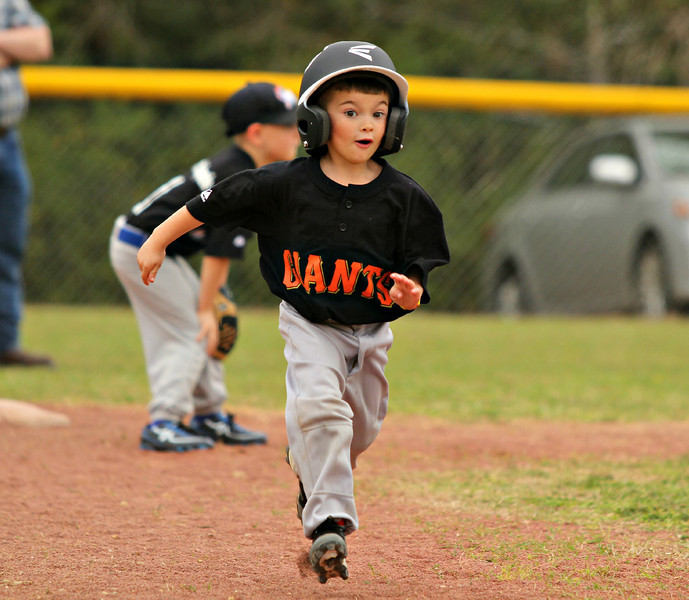 HOLY. CRAP.
So...baseball went insane. The Winter Meetings looked like a Best Buy at 12:01am on Black Friday. The deals came fast, furious and never seemed to end. We saw huge names flying all over the place. And not just salary dumps like we're accustomed to. No, we saw teams trading value for value, star for star. There's no way I could recap everything without it looking like an Ace movie review on PEDs, so I'm just going to hit some of the high points as best I can.
The very first big move of the offseason came from the Cubs. The Cubs enticed Joe Maddon to leave sunny Tampa Bay and make his home in the Windy City. Maddon is considered one of the very best managers in baseball and is a huge get for the Cubs. But that was just the start. The Cubs have focused mostly on pitching so far this offseason and started their player acquisitions with one of the biggest names out there, Jon Lester. They also added pitcher Jason Hammel and catcher Miguel Montero.
The Southsiders decided that they wanted to play as well and signed pitcher Jeff Samardzija (which you college football fans may remember as a standout WR for the Fighting Irish not that long ago) as well as closer David Robertson and first baseman Adam LaRoche. The LaRoche signing raised a few eyebrows as the White Sox signed first baseman Jose Abreu just last season.
I think it's clear that the biggest splash came from the Red Sox. The Sox signed Pablo Sandoval and Hanley Ramirez in quick succession. They then turned to pitching and signed Wade Miley, Rick Porcello and Justin Masterson. The Red Sox are undoubtedly stuffed to the gills with talent, but will it work? Questions are always raised about Sandoval's weight and Ramirez' attitude. Boston may be in the position of having acquired so much talent, that there aren't enough places in the lineup for all of them to be used effectively. With a locker room that many are already wondering if it can gel and work together, this could be a recipe for disaster. Or a dominant team. They'll be the most interesting team to watch in my opinion.
Well, it's been right at a decade since the Marlins boug...won...their last Championship, so it must be time to open the checkbooks for a season again. The Marlins signed Giancarlo Stanton to an absolutely astronomical deal to start their off season. They continued their spending by acquiring lead off man Dee Gordon and pitchers Mat Latos and Dan Haren. The NL East is possibly the weakest division in baseball right now, so the Marlins stand a good chance of taking it this year.
I'll lump the Tigers and the Padres together here as they both made similar moves. Each team went for quality over quantity. The Tigers brought in slugger Yoenis Cespedes and the Padres snagged Matt Kemp. With Cespedes being 29 and Kemp 30, both squads have the opportunity to get several high production years out of these guys.
And then there are the Oakland Athletics. Billy Beane has made a name for himself, and not just inside the world of baseball, with his unorthodox style. This offseason, he's really got people scratching their heads. The A's have given up Josh Donaldson, Brandon Moss and Jeff Samardzija. Add to that the exit of free agents like Lester, Hammel, Jed Lowrie, Alberto Callaspo, Luke Gregerson and Jonny Gomes and, well, it looks like a disaster. The A's have acquired a boatload of younger talent (9 players between the ages of 18-26), as well as Billy Butler from the Royals. Whether or not Beane has lost his mind or is a genius will be one of the top stories of the next couple years.
There are lots of free agents floating around out there that could make a huge impact, including James Shields, Melky Cabrera, Chase Headley, Jake Peavey, Edinson Volquez, Colby Rasmus, Kyle Kendrick, Francisco Rodriguez, Alex Rios, Jonny Gomes, Stephen Drew, Rickie Weeks and Nick Hundley. But one name is overshadowing them all, Max Scherzer. The 2013 AL Cy Young winner, in the past two years for the Tigers, has gone 39-8 with a 3.02 earned run average and tossed 434 2/3 innings. Those are incredible numbers, especially in the AL. Lester's deal with the Cubs was for 6 years and $155mil. I would expect Scherzer's ultimate deal to top that. Some rumors point to Scherzer's agent Scott Boras taking aim at landing the biggest deal ever inked for a pitcher. Clayton Kershaw currently holds that mark with a 7 year, $215mil deal. Nobody has any clue where Scherzer is going to land at the moment.
There are many many many other trades and signings that have taken place, but these were the stories that seem to be heading up most of the offseason talk so far. If you're interested in every transaction made by clubs, from acquisitions to assignments to coaching moves, here you go: MLB Transactions
As the offseason goes on, I'll try to make sure that I hit each MLB team at least once. Hope you folks enjoyed a little baseball talk during the dead period (which certainly hasn't been dead). If CBD approves and we don't get smacked by Ace or a Cob, I'll catch up with you guys a few more times over the next few months.
Oh, and........ Spring Training Countdown

posted by Open Blogger at
04:12 PM
|
Access Comments