« Senate Democrat Report on Torture Is Firm On Key Finding That Senate Democrats Never Heard Anything About This "Torture" Business
|
Main
|
Morning Thread (12-10-2014) »
December 09, 2014
Overnight Open Thread (12-9-2014)
NOTE: If you're getting re-directed to an ad when trying to access the comments, don't worry - we're aware of it and Pixy is working on it.
"It's also a glimpse of the earnest belief that many in Big Green still have in the laws of land warfare and those laws' protections of noncombatants such as medical officers. The last enemy we fought that even paid lip service to these rulebooks was Nazi Germany, a lifetime ago. Every subsequent enemy has made less attempt to honor the conventions than the one before him."

-- Hognose at WeaponsMan
George W Bush Declines to Back-Stab the CIA Over Waterboarding
The report is said to assert that the C.I.A. misled Mr. Bush and his White House about the nature, extent and results of brutal techniques like waterboarding, and some of his former administration officials privately suggested seizing on that to distance themselves from the controversial program, according to people involved in the discussion. But Mr. Bush and his closest advisers decided that "we're going to want to stand behind these guys," as one former official put it.
And Moe Lane notes:
George W Bush was given a major escape route here.  All the former President has to do is say Sounds like those awful people at the CIA lied to us and he's off the hook (to the extent that he's actually on the hook in the first place, which is. not).  Alas for the current administration, George W Bush has a stubborn integrity about him. As Bush put it once: he was the decider. He made the call.  He's ready to let people judge him for it.
And remember that no matter what techniques were used during the enhanced interrogations of terrorists - water boarding, naked shackling, forced rectal hydration and feeding, and sleep deprivation - that this guy would have traded anything to be in their place. His choices were death by fire or to leap to his death from 100 stories up.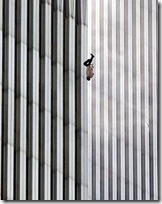 The CIA was not giving these captured guys the treatment just for kicks and giggles.
Lena Dunham Speaks Out on 'Barry' and Skepticism About Her Rape Story
And she chooses to go with the Otter 'I won't allow you to badmouth the United States of America' defense:
But I don't believe I am to blame. I don't believe any of us who have been raped and/or assaulted are to blame. At the end of the day, it doesn't matter what is written about me individually. I accept the realities of being in the public eye. But I simply cannot allow my story to be used to cast doubt on other women who have been sexually assaulted.
If you question her story, you're attacking all rape victims. And America.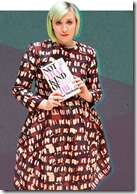 The UVA Rape Story Just Keeps Unraveling
Jackie backs offs her claims about Phi Kappa Psi when talking with WaPo reporter T. Rees Shapiro:
Shapiro told ABC News that Jackie's statements to him contradicted Rolling Stone's reporting.

"She said that maybe the party wasn't at Phi [Kappa] Psi and then she told me that maybe the person that attacked her wasn't a member of the fraternity at all," he said.
And she's now retained a lawyer.
Daniel Hannan: Leftists Become Incandescent When Reminded of the Socialist Roots of Nazism
On 16 June 1941, as Hitler readied his forces for Operation Barbarossa, Josef Goebbels looked forward to the new order that the Nazis would impose on a conquered Russia. There would be no come-back, he wrote, for capitalists nor priests nor Tsars. Rather, in the place of debased, Jewish Bolshevism, the Wehrmacht would deliver "der echte Sozialismus": real socialism.

Goebbels never doubted that he was a socialist. He understood Nazism to be a better and more plausible form of socialism than that propagated by Lenin. Instead of spreading itself across different nations, it would operate within the unit of the Volk.
But hey what would Nazi leaders know about whether they were socialists or not.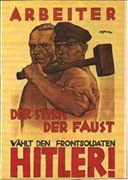 19 Years Ago Today Al Sharpton Got Blood on His Hands
It's shameful that man like Sharpton is not shunned by all decent people in America.
Nineteen years ago, December 8, 1995,  Al Sharpton incited the violent firebombing of Freddy's Fashion Mart in Harlem, causing the the deaths of Angelina Marrero . . . Cynthia Martinez . . . Luz Ramos . . . Mayra Rentas . . . Olga Garcia . . . Garnette Ramautar . . . Kareem Brunner.. names forever linked together as the seven victims of the Sharpton-caused massacre at Freddy's Fashion Mart.

It all started as a rent dispute in the summer of 1995.  As he has done so often in his life, Al Sharpton turned this non-racial economic dispute into a racial conflict. .

Soon after the massacre, the Jewish Action Alliance, a New York-based civil-rights group, released audiotapes and transcripts of several of Sharpton's weekly radio show in which Morris Powell, leader of the 125th Street Vendor's Association, can be heard using racial and anti-Semitic language to encourage Harlem residents to boycott Freddy's. Learning from his Crown Heights experience Sharpton let others push the anti-Semitic hatred but it was all done on his show.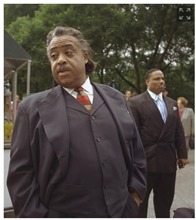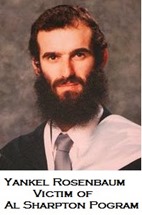 Nomenklatura Watch: Texas Border Judge Beats DWI Charge Despite Video Showing Her Tipsily Stumbling
It good to be a judge.
Nora Lydia Longoria, a Justice with the 13th Court of Appeals was initially arrested in July when a McAllen Police Officer clocked her doing 69 miles per hour in a 55 miles per hour zone in the northern part of the city, court records obtained by Breitbart Texas show.

At the time of her arrest, Longoria pulled out her badge and showed it to the officer stating that she was a judge, the cop noted on his report adding that she smelled like alcohol and had slurred speech.

...Longoria is quoted in the police report where the officer also noted that the judge refused to be handcuffed and said they would have to drag her to the patrol car. Longoria refused to take a breathalyzer exam and no blood was drawn to document the amount of alcohol in her system.

The controversy around Longoria's case kicked up once again when a county court judge dismissed the DWI charge against Longoria citing lack of evidence.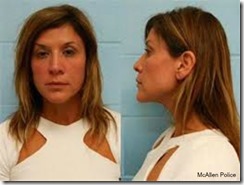 Beloit, WI Police Chief Asks All Residents to Allow Their Homes to Be Searched For Guns
According to Wisconsin Public Radio (WPR), Jacobs asked for volunteers because that's how he has seen healthcare providers handle viral outbreaks. WPR quoted Jacobs saying: "Gun violence is as serious as the Ebola virus is represented in the media, and we should fight it using the tools that we've learned from our health providers."

...He hopes city residents will volunteer to have police come and go room-to-room, drawer-to-drawer, closet-to-closet, to search for guns and raise awareness of the seriousness of "gun violence."
Since most homeowners know exactly what if any guns they have, I don't see the point of this at all unless it's a way for parents to have the police doing the dirty work of checking if their thug teen has a gun in the house.
The origin of the numa numa meme.
The Parker Brothers Games of 1972
I have vague memories of playing the Uncle Wiggly game with my parents, losing badly and then throwing a mini-tantrum. Ah good times, good times.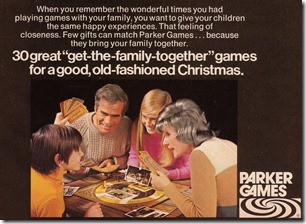 Teh Tweet!
Tonight's post brought to you by the Miss America contest, 1921: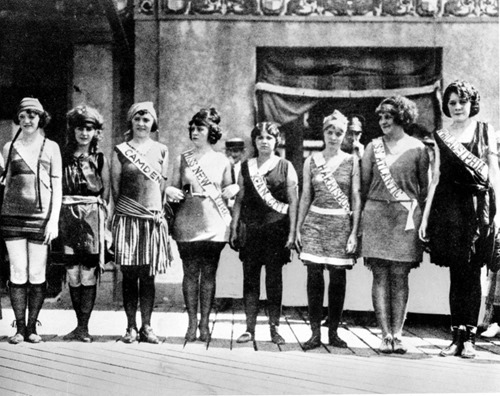 Notice: Posted by permission of AceCorp LLC. Please e-mail overnight open thread tips to maetenloch at gmail. Otherwise send tips to Ace.

posted by Maetenloch at
09:45 PM
|
Access Comments