« Weekend Headlines [CBD]
|
Main
|
Fundamental Concepts : A Melting Pot, Not a F****** Salad Bowl [Weirddave] »
December 06, 2014
College Football Thread
Last game of the regular season. Oregon (2) stomped Arizona (7) Friday night 51-13 and will hold its place in the top 4.
Rest of the rest,
Iowa State at TCU (3), noon (will not be pretty)
Alabama (1) at Missouri (16), 4pm
Kansas State (9) at Baylor (6), 7:45pm (should be a good game)
Florida State (4) at Georgia Tech (11), 8pm
Wisconsin at Ohio State (5), 8:17pm
Lots of prognostications and stuff but I'm gonna say the top 4 win and stay right where they are. I don't see Iowa State, Missouri or Ga. Tech knocking off their opponents. An 8 team format would be lots more fun.
Happy football morons.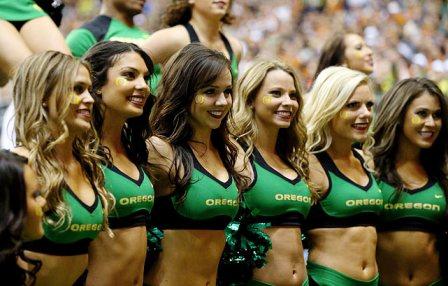 posted by Dave In Texas at
12:05 PM
|
Access Comments