« Media's New Theory: White Officials Deliberately Stoked Riots In Order to Distract from Wilson Verdict
|
Main
|
Morning Thread (11-26-2014) »
November 25, 2014
Overnight Open Thread (11-25-2014)
Because I'm tired and lazy tonight.
A Look Back at the 1992 LA Riots
Someone on AR15.com collected these videos of the riots in progress.
A couple observations/notes:
Fashion-wise it was still the 80s in 1992.
Newscasters were even more woefully ignorant of guns then if that's possible.
It's good to have friends. And armed friends who show up are best of all.
The female reporter in video 3 is either very brave or very stupid or both.
There's a gunfight between Korean storeowners and gangbangers starting at about 1:25 in video 3
Riots are scary as shit (okay I knew this from being caught up in the LA riots but over the 22 years it's faded a bit)
Darren Wilson's Testimony to the Grand Jury
I then opened my door again and used my door to push him backwards, and while I'm doing that I tell him to "get the fuck back," and then I use my door to push him.

He then grabs my door again and shuts my door. At that time is when I saw him coming into my vehicle. His head was higher than the top of my car. And I see him ducking and as he is ducking, his hands are up and he is coming in my vehicle.

I had shielded myself in this type of manner and kind of looked away, so I don't remember seeing him come at me, but I was hit right here in the side of the face with a fist. I don't think it was a full-on swing, I think it was a full-on swing but not a full shot. I think my arm deflected some of it, but there was still a significant amount of contact that was made to my face.

After he hit me then, it stopped for a second. He kind of like, I remember getting hit and he kind of like grabbed and pulled, and then it stopped. When I looked up, if this is my car door, I'm sitting here facing that way, he's here. He turns like this and now the Cigarillos I see in his left hand. He's going like this and he says, "hey, man, hold these."

I tried to hold his right arm and use my left hand to get out to have some type of control and not be trapped in my car any more. And when I grabbed him, the only way I can describe it is I felt like a five-year-old holding onto Hulk Hogan.

Hulk Hogan, that's just how big he felt and how small I felt just from grasping his arm.

And as I'm trying to open the door is when, and I can't really get it open because he is standing only maybe 6 inches from my door, but as I was trying to pull the handle, I see his hand coming back around like this and he hit me with this part of his right here, just a full swing all the way back around and hit me right here. (indicating)

After he did that, next thing I remember is how do I get this guy away from me. What do I to not get beaten inside my car.

I considered using my mace, however, I wasn't willing to sacrifice my left hand, which is blocking my face to go for it. I couldn't reach around on my right to get it and if I would have gotten it out, the chances of it being effective were slim to none. His hands were in front of his face, it would have blocked the mace from hitting him in the face and if any of that got on me, I know what it does to me and I would have been out of the game. I wear contacts, if that touches any part of my eyes, then I can't see at all.

Like I said, I don't carry a taser, I considered my asp [expandable baton], but to get that out since I kind of sit on it, I usually have to lean forward and pull myself forward to the steering wheel to get it out. Again, I wasn't willing to let go of the one defense I had against being hit. The whole time, I can't tell you if he was swinging at me or grabbing me or pushing me or what, but there was just stuff going on and I was looking down figuring out what to do.

Also, when I was grabbing my asp, I knew if I did even get it out, I'm not going to be able to expand it inside the car or am I going to be able to make a swing that will be effective in any manner.

Next I considered my flashlight. I keep that on the passenger side of the car. I wasn't going to, again, reach over like this to grab it and then even if I did grab it, would it even be effective. We are so close and confined.

So the only other option I thought I had was my gun. I drew my gun, I turned. It is kind of hard to describe it, I turn and I go like this. He is standing here. I said," get back or I'm going to shoot you."

He immediately grabs my gun and says, "you are too much of a pussy to shoot me." [emphasis added--AFB]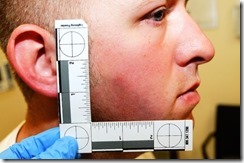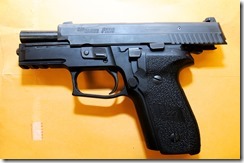 Aaron Worthing Delves Further into the Grand Jury Evidence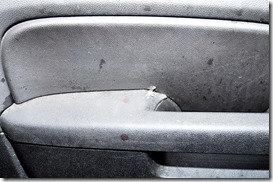 Mugged Graduate Student: I Deserved It Because of My 'Privilege'
Channeling his inner Robert Fisk.
Senior Oliver Friedfeld and his roommate were held at gunpoint and mugged recently. However, the GU student isn't upset. In fact he says he "can hardly blame [his muggers]."

"Not once did I consider our attackers to be 'bad people.' I trust that they weren't trying to hurt me. In fact, if they knew me, I bet they'd think I was okay," wrote Friedfeld in an editorial featured in The Hoya, the university's newspaper. "The fact that these two kids, who appeared younger than I, have even had to entertain these questions suggests their universes are light years away from mine."

Friedfeld claims it is the pronounced inequality gap in Washington, D.C. that has fueled these types of crimes. He also says that as a middle-class man, he does not have the right to judge his muggers.

"Who am I to stand from my perch of privilege, surrounded by million-dollar homes and paying for a $60,000 education, to condemn these young men as 'thugs?'" asks Friedfeld. "It's precisely this kind of 'otherization' that fuels the problem."
Some people simply lack or have been conditioned over years of education to lose all survival instincts. And they rely on stronger, savvier people to protect them while all the while feeling smugly superior to their protectors.
Goodbye to that Whole 'Team of Rivals' Thing
The arc of Obama's presidency when it comes to who he listens to most, however, appears to be not all that dissimilar from the one he rose to prominence critiquing. It turns out that in politics, keeping your friends close and your enemies (or at least rivals) closer isn't as important as keeping your friends close.
It's Come To This: The WaPo Ran a Fact-check on an SNL Skit Criticizing Obama
So NY Giants receiver Odell Beckham made this catch in Sunday's game against Dallas. What a lucky grab from the air right?
Except that it turns out that he regularly practices making exactly this kind of catch.
Redskins Trademark Case Allowed to Proceed in Court
Their trademark was cancelled in June by the USPTO and they are fighting to get it back.
Bill Cosby Leaked His Daughter's Drug Problem to National Enquirer to Cover Up His Show Girl Problem
A journalist I've known for many years recalls a sordid tale about Cosby in the summer of 1989, when the reporter was working for the National Enquirer.

The supermarket weekly had a solid story about Cosby - whose show was No. 1 in TV ratings and who was viewed as a perfect father figure - "swinging with Sammy Davis Jr. and some showgirls in Las Vegas," the reporter, who didn't want to be named, told me yesterday.

Contacted by the Enquirer for comment, Cosby apparently handed the weekly a story about his then-23-year-old daughter Erinn's battle with drug and alcohol abuse instead.

"My editor told me that daddy Cosby was the source. He ratted out his flesh and blood," said my source.
Now There Are Sex and Flirting Mojis
These are the mostly-SFW ones.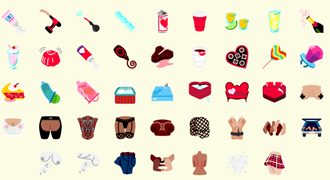 Teh Tweet!
Tonight's post brought to you by a stylish roof Korean with a stylish Daewoo K1A1: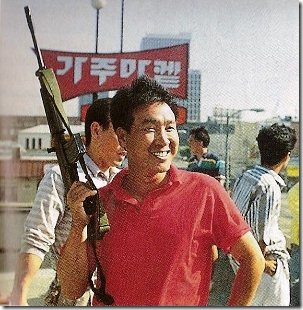 Notice: Posted by permission of AceCorp LLC. Please e-mail overnight open thread tips to maetenloch at gmail. Otherwise send tips to Ace.

posted by Maetenloch at
10:44 PM
|
Access Comments