« MNF Thread
|
Main
|
Morning Thread (11-18-2014) »
November 17, 2014
Overnight Open Thread (11-17-2014)
So I showed Mrs. Maetenloch the Shirt of Shame from last last night and explained the scandal behind it. She was confused by the whole thing and took another look at Matt Taylor's shirt in case she missed something. After studying it carefully for a few moments (and I believe I married her in anticipation of this moment) she announced, "Oh I can make a shirt like this for you. It's not so complicated." And yes she has the sewing skillz to do so. Assuming of course that the fabric isn't sold out world-wide.
"That's it. Enough already. Enough. Enough. Enough. Whether we want to or not, we have to deal with our feminist bullying problem."

-- Mollie Hemingway
Gruber, the MIT economist who (in the words of The New York Times) "put together the basic principles of" ObamaCare and helped Congress "draft the specifics of the legislation" is one of a long line of liberals driven by the belief that the stupidity of the American people is so insurmountable that persuasion is futile.

-- Kyle Smith of the New York Post
Don Surber: Jonathan Gruber and the Credentialed Class
And then there was his testimony in 2011 at a legislative committee in Vermont. Jonathan Gruber dismissed the concerns about the ill-effects of Obamacare legislation that he helped pass by lying about its real contents. Those concerns included: Coercive mandates, ballooning costs, increased taxes, bureaucratic outrages, shabby facilities, disgruntled providers, long waiting lines, lower quality care, special-interest nest-feathering, and destructive wage and price controls.

Professor Gruber (he didn't teach at an evil economics school for 22 years to be called mister, thank you) brushed these concerns aside: "Was this written by my adolescent children by any chance?"

The remark was met with uproarious laughter.

Vermont state Senator John McClaughry said: "It was actually written by a former senior policy adviser in the White House who knew something about health care systems."

That would be McClaughry.

But Brainiac Gruber (he didn't spend his entire lifetime on the evil public and evil academic teats to be called mister, thank you) will hear none of that from anyone outside the circle of the credentialed elites who run the country.
And here is the face of the credentialed elite that know how to run your life better than you: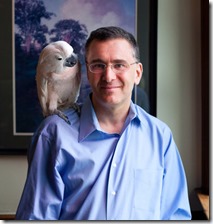 Mark Zuckerberg Always Wears Gray T-Shirts and That's Sexist Somehow
There's nothing wrong with gray T-shirts.

But Mark Zuckerberg's recent response to a question about his signature shirt missed the mark and landed on a rather pervasive double standard. In a public question-and-answer session last week, highlighted by Design Taxi, the Facebook founder was asked about why he wears the same gray shirt all the time. His answer:
"I feel like I'm not doing my job if I spend any of my energy on things that are silly or frivolous about my life."

Is there anything wrong with wanting to simplify your life? Not inherently. But Zuckerberg's comment, particularly with the word "frivolous," echoes a double standard heard too often in media: That women's focus on "unserious" things such as fashion preclude them from focusing on more important things - and it prevents others from taking them seriously.
It's fine to focus on 'unserious' things just so long as you don't actually start taking them seriously and create a #ShirtStorm over them. (thanks to RD Brewer for the link)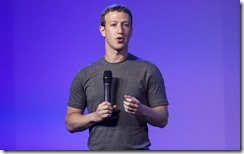 Short version: It's almost criminal to not take the free government cheese.
Gruber saves some special scorn for the Republican governors who have bravely said no to...Free Money!

"What I don't get is these stupid governors who are turning down the Medicaid expansion," he said. "This is preposterously stupid. First of all, your low-income people get health-insurance, and you get billions and billions of dollars of stimulus in health-care spending. For example, there are one million uninsured Floridians who are below the poverty line. The federal government is saying we'll pay to insure them, and, in addition, we're sending billions of dollars to you. And Rick Scott says no. There is no basis for turning this down except to put your political agenda ahead of the needs of your state's citizens. They say they're worried about the federal deficit? Why? They're governors, for god's sake. This is one of the criminal failures of our political system. It is an enormous failure."
How committed was Matt Taylor to his project? Well he had this tattooed on his leg: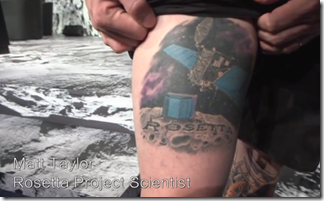 But then he ruined Science: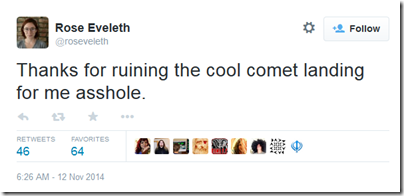 The NYT Finally Finds Immigration to the US That It Opposes
British Prison Has To Spend £500K Changing Locks After the Keys Were Lost
Security company G4S were forced to spend almost half a million pounds changing all of the locks at a prison they were contracted to run - after blundering guards lost the keys.
The firm has to replace every lock and key at HMP Birmingham, known as Winson Green jail, when the set of keys vanished in October 2011 - costing £499,000.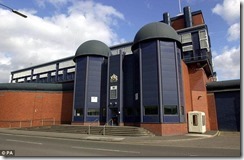 The US Navy Has Deployed a Laser Gun
The U.S. Navy has deployed on a command ship in the Persian Gulf its first laser weapon capable of destroying a target. The amphibious transport ship USS Ponce has been patrolling with a prototype 30-kilowatt-class Laser Weapon System since late August, according to officials. The laser is mounted facing the bow, and can be fired in several modes - from a dazzling warning flash to a destructive beam - and can set a drone or small boat on fire.
UK Social Worker Tried to Stop Couple Adopting Because They Were 'Too Jewish'
As Dennis Prager often points out the people today most obsessed with blood and ethnicity are the Left and white supremacists.
They exist although I would imagine that 115gr of 9mm would be distracting just by itself.
The Nazi Institute of Criminology then ordered a batch of more powerful 9-mm Parabellum cartridges that could be used with the Walther P38. This time the bullets contained Ditran, a mixture of 2 structural isomers comprising approximately 70% 1-ethyl-2-pyrrolidinylmethyl-alpha-phenylcyclopentylglycolate and 30% 1-ethyl-3-piperidyl-alpha-phenylcyclopentylglycolate (also known as Ditran B). Ditran B is the more active of the 2 isomers, both of which are strong anticholinergic drugs with hallucinogenic properties similar to those of scopolamine. Victims are thrown into such a state of mental confusion that they are incapable of reacting appropriately to the situations they find themselves in.

3-Quinuclidinyl benzilate, also known as QNB and coded BZ by NATO, is a military incapacitating agent. Like Ditran, it is an anticholinergic causing such intense mental confusion as to prevent any effective reaction against an enemy. These bullets were featured in the arsenal of the Serbian forces invading Bosnia-Herzegovina, particularly in Srebrenica in the 1990s.

After Family Argument, Man Blows Himself Up
Channeling my inner Sam Kinison I have to say that while I don't condone, I understand.
The Yahoo AoSHQ group - it's got electrolytes.
And my twitter thang.
Tonight's post brought to you by the other thing: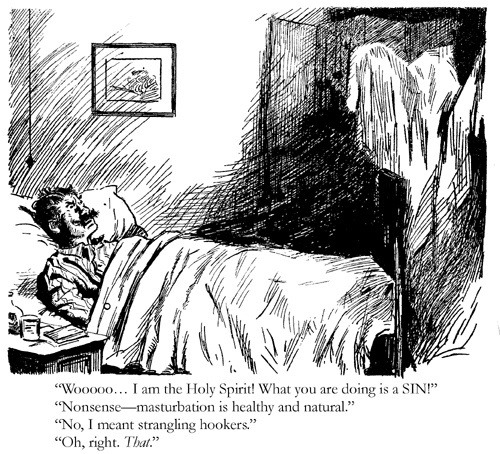 Notice: Posted by permission of AceCorp LLC. Please e-mail overnight open thread tips to maetenloch at gmail. Otherwise send tips to Ace.

posted by Maetenloch at
10:25 PM
|
Access Comments